Jewelry is a lot of things to a lot of people. It may represent a significant time in one's life (such as a wedding band or friendship ring). It may be a family heirloom passed down from generation to generation, or it may simply be something that the individual has collected along life's journeys. Whatever the case may be, the jewelry has value in the marketplace as well as in the hearts and minds of its owners. If you have jewelry that you would like to sell to raise cash, you should know that online jewelry buyers do exist, and they are eager to see what pieces you have to offer! 
WHY SHOULD YOU SELL ONLINE?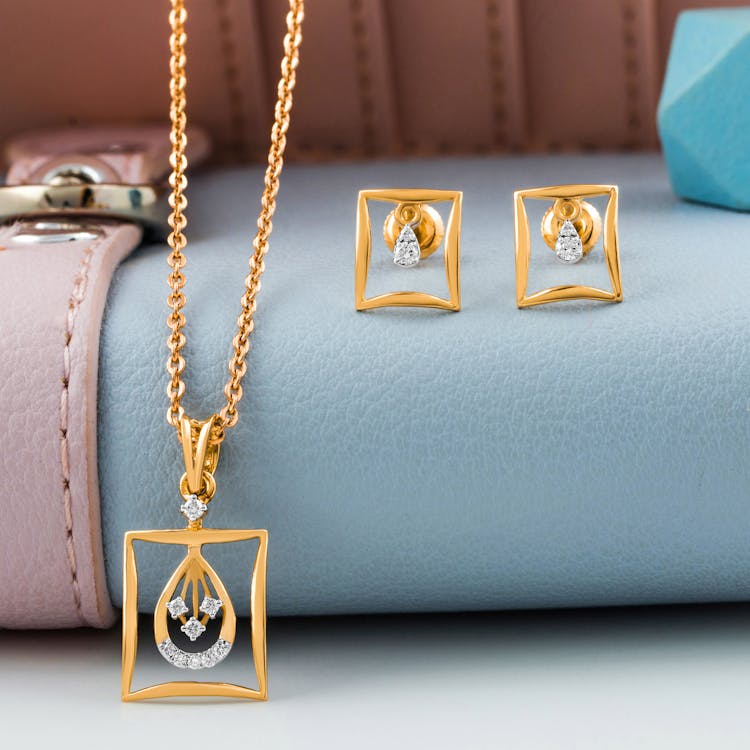 The prospect of placing something as valuable as a piece of jewelry up for sale online is too much for some people to handle. Some become nervous that advertising jewelry on the internet marketplace could expose you to unnecessary risk. There is the uneasy feeling that you may be swindled by an online jewelry shopper. Or perhaps there is the realization that you may not receive the best price possible. It is unfortunate that a stigma like this can influence your decision. The truth is, selling jewelry online is just as safe as selling it to a dealer in-person in the vast majority of cases. In fact, it can be safer than selling it to someone in person in certain circumstances. 
When someone sells their jewelry online, they have the advantage of:
Opening up their items to the entire planet

The potential to receive multiple bids on their piece of jewelry 

The ability to avoid selling to a dealer who has to undercut you to make a profit

A broader selection of potentially eager online jewelry buyers who want what you have

The flexibility to pull your listing if you change your mind or if you cannot get the kind of price you want

The online marketplace provides a greater array of options to people selling their jewelry. 
DO YOU HAVE NICHE OR ONE-OF-A-KIND JEWELRY TO SELL?

Often, the types of jewelry that move off the shelves the fastest are the niche pieces. If there is something unique or rare about your piece, there will be more online jewelry buyers lined up to bid on it. Is there something unique and extraordinary about the piece that you have for sale? Can you highlight the distinctive features it has when you list its description? Both of those things are very important to close the sale. Don't be shy about pointing out why online jewelry buyers should desire your niche jewelry. Making your items desirable is all part of the game of getting them sold. 
HOW TO SELL TO A REPUTABLE BUYER?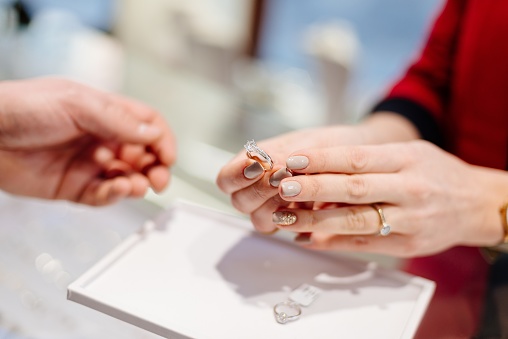 Selling to a genuine buyer is probably what most people worry about. Many fear being taken advantage of. Fortunately, we have some tips for staying safe and only selling to online jewelry buyers interested in conducting business fairly and legitimately. 
CHECK FOR POSITIVE REVIEWS
One of the tell-tell signs of reputable online jewelry buyers is when they have earned positive reviews. Diamond Banc, a nationwide luxury buying company has merited over one thousand Google Reviews company-wide.
A single good review doesn't necessarily paint a complete picture. The reviews ought to be from people who have legitimately done business with these buyers in the past. If all of those testimonials are true, the seller can feel reasonably confident that they are dealing with someone honest and forthright in their business. Suppose you do uncover unflattering reviews. In that case, that is something that should raise a red flag and you would want to take your business elsewhere.
DOES THE BUYER HAVE EXPERIENCE IN SECOND-HAND MARKETS?
How long has the buyer you are considering working with operated in second-hand markets? Does it seem like they do business with others all the time, or are they brand-new? This is important because you would likely prefer to work with someone who has a solid reputation in the market. It is helpful to have someone to work with who has a wealth of knowledge about secondary jewelry markets.  They are seen as part of the secondary marketplace itself, which says something about how others view their trustworthiness. Perhaps you can count on them to come through for you on your transaction when they are as trusted as the other market players. 
WHAT ARE THEIR POLICIES ON SHIPPING AND INSURANCE?
If the online jewelry buyers you are considering selling to are offering to pay for the shipping and insurance on the product, that is a plus. Not all buyers will do this, but those who are willing to go the extra mile like that show that they are so interested in the product that they are ready to cover these additional expenses. It is nice to save some of your profits on shipping and insurance overhead costs. People who regularly sell jewelry know how important it is to keep an eye on the marginal costs of running their business. That is why they are thrilled to see when a buyer is willing to cover shipping and insurance. Do not expect this to happen every time, but think of it as a bonus when it occurs.
WATCH OUT FOR HIDDEN FEES
Always verify with the platform/website that you are listing your jewelry on if there are any hidden fees you should be aware of. Ensure that hidden fees are not cutting into your profits. Always review the website's terms and conditions to understand what to expect.
CAN YOU GET SECURE SHIPPING?
Jewelry is a high ticket item and requires extra security and protective packaging to arrive safely. Always double-check the secure shipping methods which may be available and use them to your advantage. If secure shipping is not available in the region where you are selling your jewelry, you should seek other options.
SELL YOUR JEWELRY AT DIAMOND BANC

Diamond Banc is a great place to quickly sell your jewelry. The process is simple. 
You will:
Receive an expert evaluation of your piece of jewelry

Receive a quote

You choose to sell/loan if you are ready, and you receive your cash

It really couldn't be much easier than that. Explore our website and find the information you need about your piece of jewelry and receive an evaluation. After that, you decide if you are ready to sell or loan it, then the process is done. 
Receive a price quote directly from our experts. You can decide if that quote meets your expectations or if you would rather hold on to the piece. It is entirely up to you, but you should know that the quote you receive is given after experts have reviewed the piece. 
Many people are retaining jewelry that is highly sought after. If a piece is no longer precious to you, perhaps it is time to consider selling it off.  After all, it could literally bring joy to someone else's life, and you could get some cash for selling it. See what you can sell today!
Diamond Banc is the nation's top-rated jewelry buyer & lender. Visit one of our nationwide locations, or work with us from the comfort of your home.
CONTACT DIAMOND BANCnavigate_nextGET A LOANnavigate_nextSELL MY JEWELRYnavigate_next
Related Posts