Why are Rolex prices booming?
Current global market conditions have led to a never before seen boom in the value of pre-owned Rolex watches. Worldwide manufacturing delays resulting from the COVID pandemic have affected the output of many companies, including Rolex. This factor coupled with advancements in technology and society's embracement of transparent Peer to Peer selling, as well as a growing appreciation for pre-owned luxury goods has dramatically increased the value of Rolex watches. 
Today there are countless quality online options for consumers to purchase and sell pre-owned Rolex watches. This was virtually unheard of only a few short years ago. This ease of safe digital luxury watch buying, and selling has led to an explosion of online watch commerce. This new distribution channel has proven to the world the liquid nature of Rolex watches and demonstrated the brand's value retention, further increasing consumer appetite.  
Delays in supply channels along with Rolex's exacting production standards to create watches, means they produce far less new watches than there is global demand, thus creating ultra-strong values in popular pre-owned Rolex models, unlike ever before!
What determines the value of a Rolex?
Like any luxury item, there are a number of factors that affect your Rolex's value on the secondary market. Most used watch values are independent of the timepieces' original, or current, MSRP. The pre-owned Rolex market is driven solely by the market factors of supply and demand. Currently, in many cases, a watch may be worth more than what the original purchaser paid for the timepiece. For example, if you have a used stainless steel Submariner, GMT-Master II, or Daytona, Diamond Banc can often pay you substantially more than what your watch originally retailed for. This can be attributed to a relative shortage of these styles, and an overwhelming demand for Rolex sport models. Many older Rolex models actually appreciate in value over time, depending on the watch's condition, as the supply of older models is frequently more limited compared to newer models. 
Alternatively, many dress Rolex models, precious metal watches, and outdated ladies models are worth less than the watch's original purchase price. This discrepancy is, again, due to market supply and demand. Since there are fewer active buyers typically seeking these styles, and there tends to be more watch sellers in these markets looking to sell their Rolex watches, these watches do not hold their value as consistently as the sport models, in most cases. 
As a general rule, all steel and two-tone watches (stainless steel & gold) have the best value retention and appreciation. In contrast, solid gold models tend to have lower value retention. White gold models often have the lowest levels of appreciation which many argue is due to the fact that white gold closely resembles the appearance of stainless steel. It is important to note that there are exceptions to each of these rules. Certain solid gold Rolex watches like the Day-Date 41mm (President) have been appreciating in value. 
Examples of current Rolex values
Below are a few examples of this current trend. You will see what the current MSRP of the particular Rolex model is, as well as the approximate trend for its current pre-owned selling price.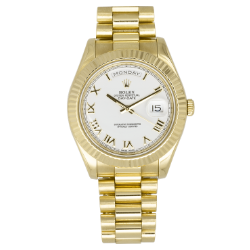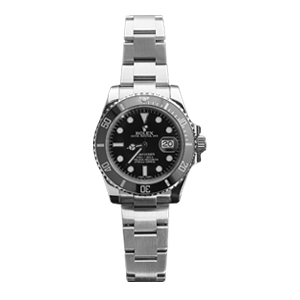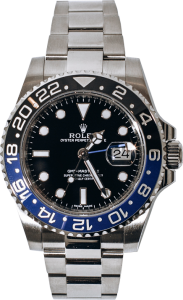 Boca Raton's Best Rolex Buyer
The best and only way to know the current market value of your Rolex watch is to contact a Rolex expert with the specific details of your model. However, Diamond Banc's Rolex Value Calculator can instantly provide you with a quick estimate of your Rolex's liquid value on the secondary market. Diamond Banc is Boca Raton's premier buyer of Rolex watches. Our experts are fully immersed in the pre-owned Rolex buying market on a daily basis. This means we know exactly how valuable your Rolex is, and we will pay you accordingly! If you have interest in learning how much you can sell your Rolex for, complete one of our simple online forms to get the process started, or contact one of Diamond Banc's nationwide locations today.
Related Posts