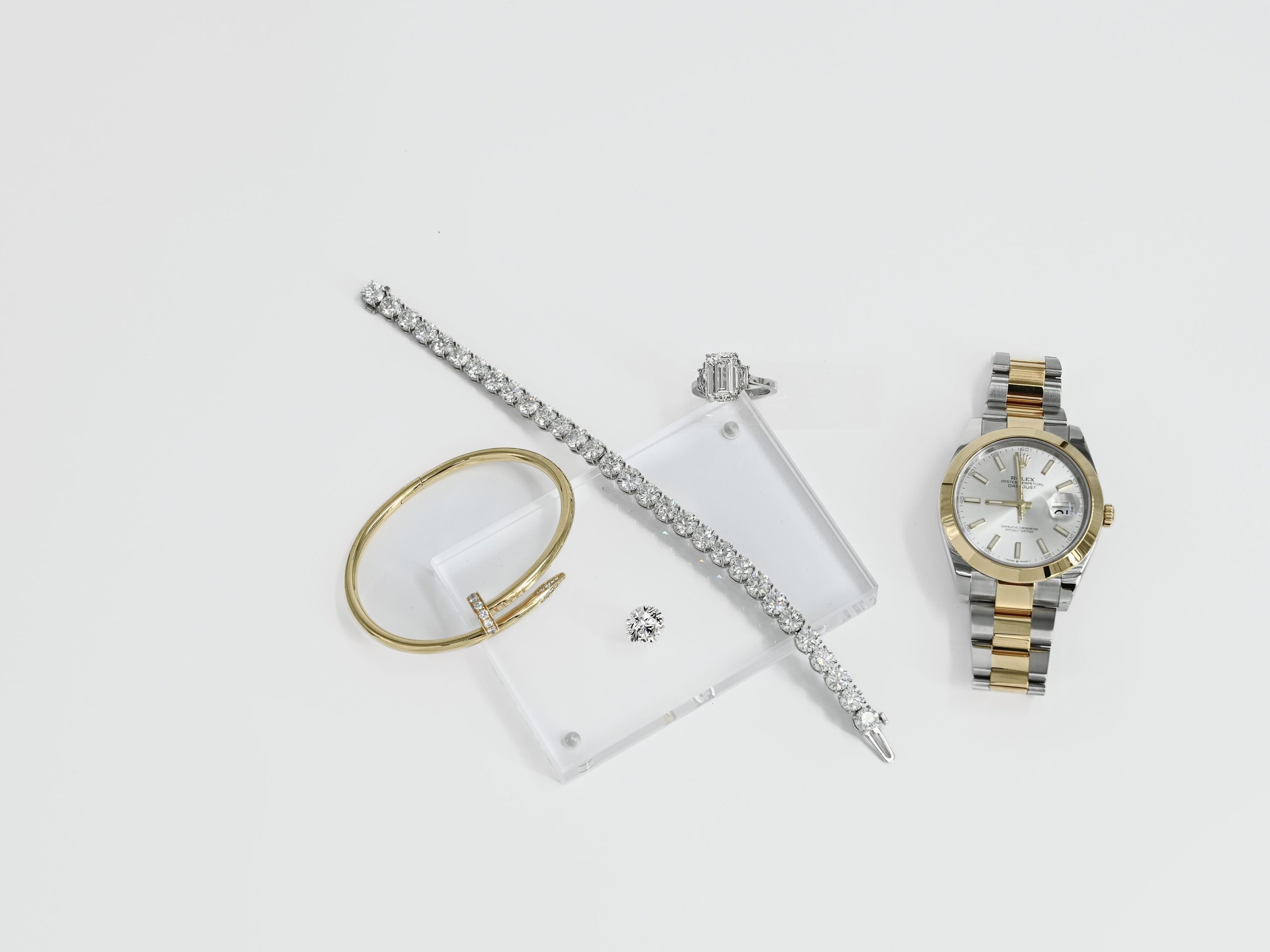 Are you grappling with the decision between obtaining a pawn jewelry loan or selling your valuable, unused jewelry? You're not alone. This common dilemma leaves many wondering how to best unlock the potential of their precious items. Enter Diamond Banc, your reliable and reputable solution for both pawning and selling jewelry.
In this comprehensive guide, we'll walk you through the ins and outs of each option, helping you weigh the pros and cons so you can make an informed decision that's right for you. From the streamlined process to the competitive benefits, we've got all the crucial factors covered. So whether you're leaning towards a pawn jewelry loan or contemplating selling your jewelry outright, read on to discover why Diamond Banc should be your go-to jewelry buyer and lender.
By the end of this, you'll have a clear understanding of the two pathways available for leveraging the value of your jewelry, ensuring you get the most bang for your bling.
Why Choose Diamond Banc for Your Jewelry Needs
When it comes to making important financial decisions involving your jewelry, the choices may seem endless. But fear not, because Diamond Banc stands out as a leading jewelry buyer and lender for all the right reasons. Below we'll delve into what makes us your go-to option for either pawning or selling your valuables.
Our Reputation: The Trustworthy Jewelry Buyer & Lender You've Been Searching For
Trust is a cornerstone in transactions involving valuable items like jewelry. At Diamond Banc, we're not just a business; we're a part of the community. Our strong reputation and high customer satisfaction ratings stem from our unwavering commitment to transparency, integrity, and professionalism. When you choose to pawn or sell your jewelry with us, you're selecting a partner that values both you and your valuable items. With a nationwide presence featuring multiple locations, you're never far from a Diamond Banc Market Director who can expertly cater to all your jewelry needs. Find a location near you today.
Speed and Efficiency: Quick and Hassle-free Pawning and Selling
In today's fast-paced world, time is money. Whether you're considering a pawn jewelry loan or looking to sell your precious pieces outright, our process is designed to be swift and efficient. From initial assessment to payment, we prioritize a streamlined experience so you can get the funds you need, when you need it. Experience financial freedom quickly with Diamond Banc, where you can receive immediate funds in your account in as little as 24 hours.
Competitive Rates: Get the Most Value for Your Jewelry
One of the significant factors that set us apart is our competitive rates. Whether you decide to pawn or sell your jewelry, you can expect market-leading rates that truly reflect the value of your items. We have a team of experienced Market Directors who utilize cutting-edge technology to ensure you're getting the best deal possible.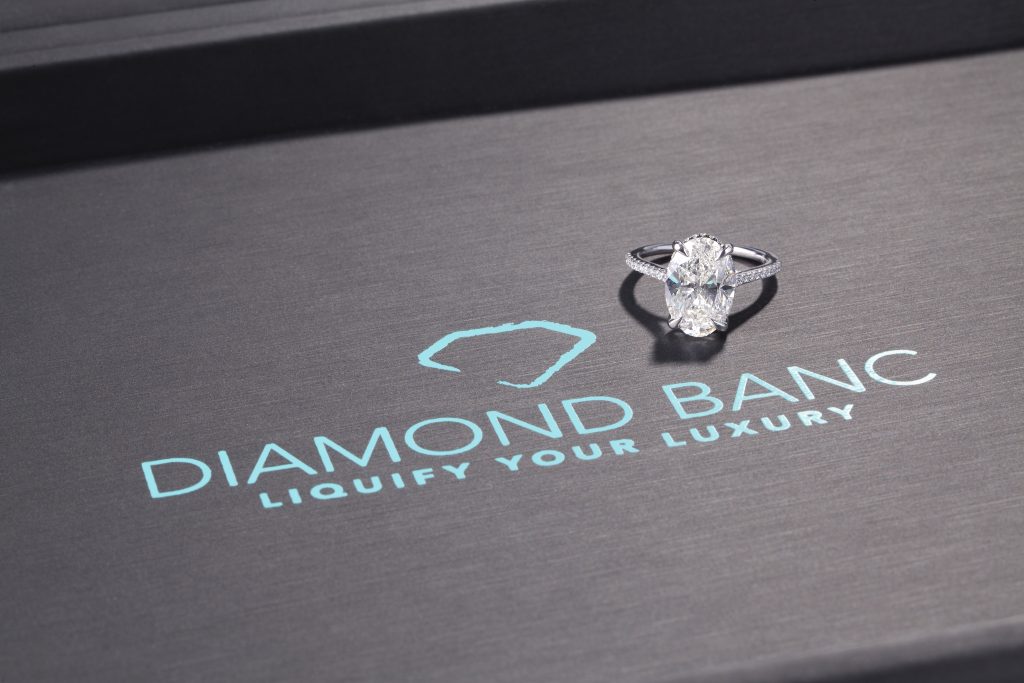 What Jewelry Can You Pawn or Sell at Diamond Banc?
When it comes to pawning or selling your precious jewelry, knowing what's acceptable is crucial. At Diamond Banc, our wide-ranging acceptance policy ensures you can unlock the value of various types of jewelry. In this section, we'll detail what you can bring to our locations nationwide.
Wondering what kinds of jewelry you can pawn or sell? Diamond Banc welcomes a diverse range of items, from classic to contemporary. Here's a quick rundown of the types of jewelry we commonly accept:
Fine Jewelry: Designer pieces by Tiffany & Co., Cartier, David Yurman, Graff, Harry Winston, etc., or high-value fine jewelry of any type.
Engagement Ring: Diamond engagement rings, wedding bands, complete wedding sets, etc.
Loose Diamonds: Individual diamonds of 0.50ct or larger. Certified or un-certified. Receive a free evaluation for your diamonds.
Luxury Watches: Rolex, Cartier, Breitling, Omega, Tag Heuer, etc.
Gold and Silver: Coins or bullion.
Brands We Love: High-End Brands that Catch Our Eye
While we're open to a multitude of jewelry types, there are specific brands that particularly pique our interest. If you own items from high-end brands like Tiffany & Co., Cartier, Rolex, or Van Cleef & Arpels, you'll find that we offer particularly competitive rates for these esteemed names in the jewelry world.
Considering a Pawn Jewelry Loan with Diamond Banc
If you're leaning towards a pawn jewelry loan also known as a Jewelry Equity Loan, Diamond Banc offers a straightforward and secure way to get the funds you need. In this section, we'll guide you through the process and outline the benefits, ensuring you're equipped with all the information to make an informed decision.
The Process of Obtaining a Pawn Jewelry Loan: Your Step-By-Step Guide
Securing a pawn jewelry loan from Diamond Banc is an uncomplicated affair. Here's a step-by-step guide to help you navigate the process with ease:
Get A Quote: What Is Your Item Worth?
Complete our simple online submission form and provide details about your jewelry. Our team of experts will promptly reach out to you with an initial loan quote.
Expert Evaluation: Mail-in or In Person
You have the flexibility to either mail your items to us using a fully insured shipping label that we provide, or visit a Diamond Banc office in your vicinity for an in-person appraisal.
Get Funded: Via Check or Wire Transfer
If our offer aligns with your expectations, you can receive immediate payment through either a check or a wire transfer, offering you the financial flexibility you need.
Get Your Item Back: Quickly & Securely
After successfully repaying your pawn jewelry loan, your precious item will be securely expedited back to you, allowing you to reclaim your valuables with peace of mind.
With a well-established process, significant advantages, and customer-focused service, opting for a pawn jewelry loan from Diamond Banc is a wise financial move for many. Wondering what your jewelry is worth? Visit our Jewelry Equity Loan page and fill out the simple online form.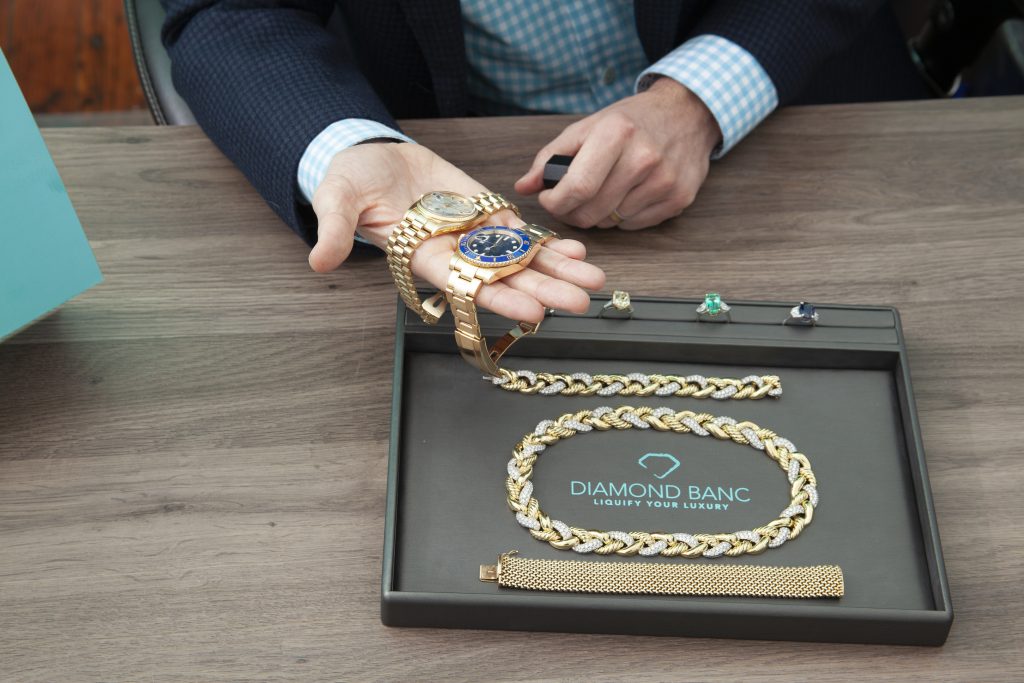 Selling Your Jewelry with Diamond Banc
If a pawn jewelry loan doesn't align with your needs, selling your jewelry outright is a viable alternative. Diamond Banc makes the selling process seamless and profitable. Let's dive into how you can sell your jewelry to us, the benefits of doing so, and the factors that determine its value.
The Process of Selling: A Streamlined Experience
Wondering how to sell your jewelry at Diamond Banc? It's simple:
Initial Quote: Visit our Jewelry Equity Loan page and fill out our easy online form for a quick initial quote.
Expert Evaluation: Send your jewelry to us using our fully insured shipping label, or visit us in person for an expert appraisal.
Get Funded: If you agree with our offer, receive immediate payment via check or wire transfer.
Advantages of Selling Your Jewelry with Diamond Banc
Choosing to sell your jewelry offers several benefits, including:
Instant Liquidity: Get immediate funds, without the need for repayment plans.
Declutter: Free up valuable space by parting with items you no longer need.
Finality: Unlike pawning, selling means you don't have to worry about reclaiming your item later.
Whether you decide to opt for a pawn jewelry loan or sell your precious pieces outright, Diamond Banc offers streamlined solutions tailored to your needs. Find out how much we'll buy your jewelry for when you visit the Sell Your Jewelry page.
Pawn Jewelry Loan or Selling Your Jewelry—The Choice is Yours
In sum, both pawning and selling your jewelry offer unique advantages and limitations. When it comes to making an informed decision between a pawn jewelry loan and selling your jewelry outright, each option has its own set of pros and cons. A pawn jewelry loan offers you the flexibility to reclaim your item later and bypasses the need for a credit check, which can be a big advantage. On the other hand, selling your jewelry provides instant funds and eliminates any responsibilities of reclaiming your item.
Regardless of your choice, Diamond Banc is the reliable and reputable platform for either a pawn jewelry loan or selling your jewelry. We offer competitive rates, a streamlined process, and high customer satisfaction. With multiple locations nationwide, there's sure to be a Diamond Banc market director near you, ready to meet all your jewelry needs. Contact Diamond Banc today to discover its worth and make an informed decision tailored to your financial needs.
Related Posts