Gold has a long and storied history. First used in currency during 800 B.C., the metal has been hotly sought after for thousands of years. Today, gold bullion, coins and bars continue to be popular options for investors.
Why Do So Many People Invest In Gold?
Gold is prized for its security and globally accepted value.  The metal can provide an ideal way to pass wealth to future generations.  Investments are highly impacted by a number of outside factors and can be volatile. However, the value of gold has been less variable than other investment paths, historically.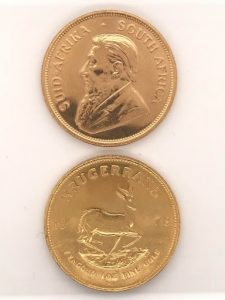 What Should I Do With My Gold Bullion?
Many people have inherited or invested in gold, and are looking to turn it into funds. Diamond Banc provides two options if you are looking to unlock the liquidity of your gold bullion.
1. Get a Jewelry Equity Loan
If you are looking to gain the value of your gold items while also maintaining ownership, a Jewelry Equity Loan may be your best option. Get paid for your gold while also keeping possession of your investment.
2. Sell Your Gold Outright 
Diamond Banc Kansas City is the best place to sell your gold directly. Most gold buyers only examine gold by its content and weight. In contrast,  Diamond Banc reviews several additional factors, including the condition and rarity of the item to provide the best offer in the industry.
Why Diamond Banc?
Whether you are looking to sell or get a loan on your gold, Diamond Banc is your best option in Kansas City. Our vast network of jewelers, retail partners, and experts ensure we can provide the top value for your items. We work with the top coin collectors in the country to offer you the highest value on your gold coins. Moreover, Diamond Banc provides an unrivaled, immediate customer driven experience. We provide unparalleled security, discreetness, and convenience throughout each step of the process. We will provide immediate payment with no hassle.
How do you sell to Diamond Banc of Kansas City?
Diamond Banc provides ease and simplicity throughout each part of the process.  Begin by filling out an easy online submission about your gold.  Within 24-hours, one of our Market Directors will follow up with a free quote.  Or set up an appointment at the private and secure location on the Country Club Plaza.  Diamond Banc's experts will evaluate your pieces and give you an official offer while you are there.  Once you accept the offer, the funds are transferred immediately.
Related Posts