Suppose your watch was an heirloom piece handed down, and you've accidentally misplaced their documents of authentication. In that case, most Rolex owners are unsure of the possibility of selling their timepiece without those essential papers.
Since Rolex watches can be an expensive and highly prized possession it can often be difficult for people to sell their watches for the right price in the market. 
Rolex watches are considered both a financial asset and a matter of class and prestige for the owners. They find themselves not wanting to part with it and sell it to a Rolex buyer. 
However, when the need arises for a person to sell their Rolex watches, they are often not aware that they can still sell their watches without having the right papers as long as they are dealing with the right Rolex buying company.
FACTORS THAT IMPACT THE VALUE OF YOUR ROLEX
Plenty of factors go into evaluating your Rolex's value and how much you might expect a Rolex pawn shop to pay for it. These factors include:
The condition of the piece

The age of the piece

The watch model that you own and demand for that particular model

If you still have its original box and warranty 

We will go through each of these factors in detail, but the most important thing to know is that the value you assign to your watch may not match what the Rolex buyers have to offer you. Professional Rolex buyers have a thorough evaluation process that helps them objectively determine the actual value for Rolex watches of any condition. 

THE CONDITION OF THE PIECE
You may not receive a significant amount for your Rolex piece if you have not maintained it well. You need to be careful when it comes to keeping your watches well maintained and in pristine condition so that should the need arise, you can get an excellent value for them.

THE AGE OF THE WATCH
Older Rolex watches generally have less value due to aging and condition than a newer model. However, some models tend to grow in terms of their evaluation over time if they are well maintained and achieve a vintage status. A Rolex Buyer would want to acquire well-maintained pieces that can be beneficial for them to liquefy effectively. Irrespective of the age of the watch, we highly recommend you take your piece to a renowned Rolex Buyer or Rolex pawnshop to allow them to evaluate it properly and give you the proper evaluation for it, keeping its age, condition, and vintage status in mind. 

THE MODEL
The model of your watch matters a lot to collectors and buyers. They want to buy the watches they do not currently have to round out their collection. If you happen to be holding a Rolex model that has some significant value to them, then you may have landed on the perfect combination to sell to a Rolex buyer, similar to how you would at a pawn shop. Some of these timepieces are valuable simply because they are hard to find.  
Other pieces are highly prized because the craftsmanship that has gone into them is second to none. Whatever the case may be, it is always nice to know that you might have something that can get you a good deal should the need arise. 

ORIGINAL BOX AND WARRANTY
You do not need the original box and warranty to sell your Rolex, but it definitely helps if you have them. If you have the original box and warranty that go with your watch, then you can prove the authenticity and further assist in the overall evaluation. However, it is not a must, and an excellent Rolex buyer or a Rolex pawn shop can still evaluate the authenticity and work out a deal. 
OTHER IMPORTANT ASPECTS TO CONSIDER WHEN SELLING YOUR ROLEX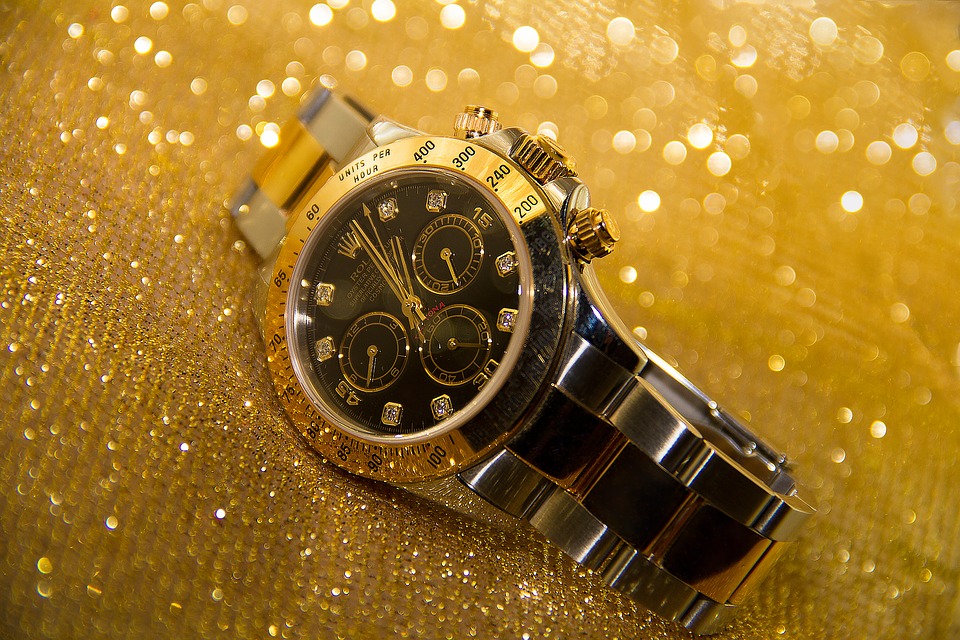 IS THE BUYER REPUTABLE?
You need to turn to a buyer with a good reputation and preferably who has purchased Rolex pieces from you before. You don't want to deal with someone you aren't sure about their credentials or ability to pay you the money you are owed for this piece. It can get very questionable very quickly if you don't work with someone that you know for sure that you can trust. 
Thus, you should try to look at reviews and other information that can help you get complete information on the Rolex buyers you are considering selling to. As long as other people have confirmed that this buyer seems reputable, you shouldn't have any problem working with them to sell. 
Be FORTHCOMING ABOUT THE DETAILS OF YOUR PIECE
There is no sense in lying to the person you attempt to sell your piece to. Not only does lying about the value of your piece make you look bad, but it is going to be incredibly obvious that you are not telling the truth about your piece when you do this. You should try to make every effort to be as transparent as possible about any issues related to age, authenticity, and condition in your Rolex. If you feel that you cannot tell the buyer about specific details of what they are potentially buying from you, then it is going to be a failure from the start.
TAKE GREAT PICTURES OF THE WATCH
If you are selling to someone over the Internet (as many people do these days), you should try to include good high-resolution images of the watch and show it well. If you can do this, then you can get more bites on your offering because people will see what the thing looks like, and they may want to take a chance at buying it for themselves.
DON'T SELL ON FEAR OR IMPULSE
Make sure you have the cushion of time to make your sale. It will not do you any good if you sell your watch out of fear or impulse. People make that mistake all the time when they think they need to get rid of their watch quickly because of the fear of not being able to raise enough money for some other expense that is breathing down their neck at this time. Do not allow that to be you. You need to get ahead of this thing and only sell when you are certain that you are getting a fair price for what you have to offer. Then and only then can you rest easy at night knowing you made the right decision.
If you are looking to sell your Rolex watch, visit us to get the process started. With us, you'll get an expert evaluation of your watch and always a prompt initial quote. You can even explore the option of getting a jewelry loan, using your Rolex and other fine jewelry as collateral, in order to ensure you can get your prized possessions back. No matter what, you will have all the information you need. Talk to our experts today!
Diamond Banc is the nation's top-rated jewelry buyer & lender. Visit one of our nationwide locations, or work with us from the comfort of your home.
CONTACT DIAMOND BANCnavigate_nextGET A LOANnavigate_nextSELL MY ROLEXnavigate_next
Related Posts