Join Diamond Banc Boutique for a limited-time trunk show that makes designer luxury available to every budget. Shop pieces from David Yurman, Chanel and John Hardy during this one-week trunk show between Diamond Banc Boutique and our partner Buchroeders Jewelers.
Collections from four designers will be featured, along with exclusive pieces from Tiffany, Chopard and Chanel. The trunk show starts Saturday, September 16th and ends September 23rd, and will be held in downtown Columbia, Missouri. These deals won't last long — join our expert jewelers on Saturday to shop.
Featured trunk show designers
David Yurman
Sculptor David Yurman and his wife, a painter, started a jewelry company to create jewelry that's both a fashion statement and wearable art. David Yurman's timeless cable-style jewelry has become his signature design and unifies every collection. Shop classic cable bracelets and necklaces at the trunk show and delicate studs and rings in colorful gemstones.
This David Yurman sterling silver and pave black diamond cable bracelet usually sells for $595. Buy it at the trunk show for just $395.
Ippolita
Ippolita was founded by an Italian artist to celebrate the best of the Italian lifestyle — color, comfort and exuberance. Every Ippolita piece is hand-crafted and one of a kind. Ippolita is known for delicate, feminine pieces that are meant to be layered with other pieces.
John Hardy
John Hardy was established in Bali in the 1970s as a partnership between local artisans and artist John Hardy. Jewelry by John Hardy embodies three values — community, sustainability and artisanship. All gold and silver is reclaimed, and for every purchase from the Bamboo Collection, bamboo seedlings are planted.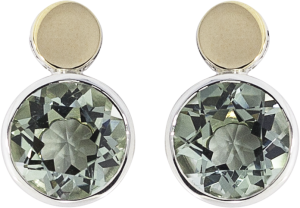 These John Hardy Dot collection earrings, made with sterling silver, 18K yellow gold and green amethyst, usually sell for about $900. Get them at the trunk show for $450.
Additional designers
The Diamond Banc Boutique trunk show will also include designs from Chopard, Tiffany & Co., Chanel and Louis Vuitton.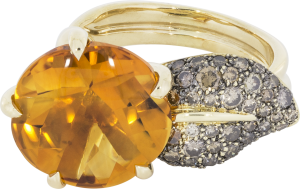 Look for iconic Tiffany key pendants and stacking rings that are no longer available in stores.
Can't make it to Columbia?
If you can't make it to Buchroeders, the Diamond Banc Boutique trunk show may be coming to a city near you. The trunk show is travelling to Diamond Banc in Texas next.
Diamond Banc buys jewelry from the public and teams with jewelry stores to refinish and refurbish pieces. That allows Diamond Banc Boutique to sell pre-owned jewelry to the public at a low price while ensuring the high quality its jewelry partners are known for.
Related Posts