Aventura's #1 Jewelry-Secured Lender
Get A Loan Secured By Your Fine Jewelry & Watches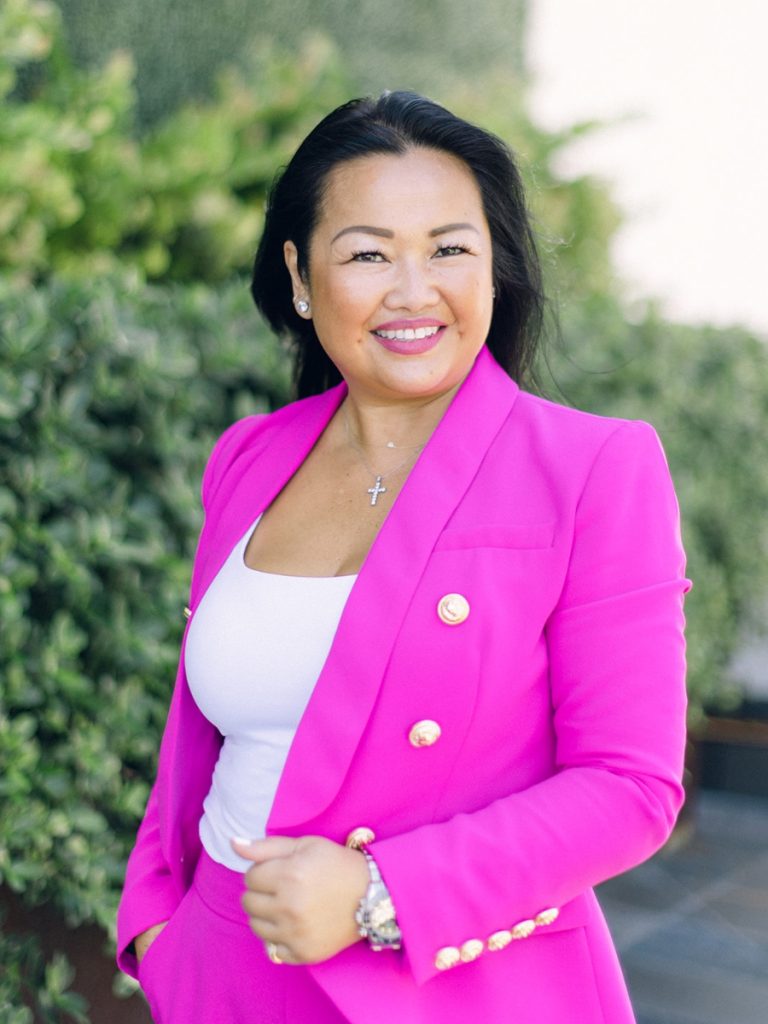 Xammany Vongratsamy
Aventura, FL
With a career spanning more than 30 years, Xammany Vongratsamy is one of the most experienced luxury jewelry experts in the Florida area. She has worked for many of the world's most prestigious brands, including Tiffany & Co., Patek Philippe, Cartier, Chopard, Chanel, Breguet, Harry Winston, Jaeger LeCoultre, and Girard Perregaux.
Xammany is known for her no-nonsense approach to evaluating your jewelry items—she knows exactly what she's looking for and how to get you the highest possible offer. If you're looking to sell your jewelry or secure an asset-based loan, Xammany has the expertise and experience to help you make the right decision.
Xammany is true professional. Straightforward, open and understanding. Easy to do business with and I recommend you call her first when you are looking to get a loan with your high end jewelry.
Get a Quote
In Person or Online
Schedule a private evaluation at your local Diamond Banc or use our online submission form.
Start a Quote
In-Person Evaluation
Complete In Person
Meet privately with a Diamond Banc director who'll evaluate your items right in front of you & make you an offer.
Get Funded
Fast & Secure
If you accept our offer, we will issue payment immediately via check or wire transfer.
FAQs
How does the transaction work?
There are two ways you can work with Diamond Banc to get a loan secured by your fine jewelry, diamonds, & watches:
If you are looking to receive an immediate offer & same-day funding, we encourage you to visit one of our offices nationwide. Schedule an appointment at a Diamond Banc location near you, have your jewelry evaluated on the spot, and get paid immediately. Typically, this process takes less than 40 minutes.
Fill out our online submission form above & receive a quote within 24 hours from one of our expert diamond buyers. Our team will provide you with a fully-insured shipping label to mail your diamond to our headquarters. From the moment your diamond arrives at our headquarters, it remains on continuous video surveillance until the package is opened and your items are verified. If you accept our offer, payment will be issued immediately via wire transfer. If you elect not to accept our offer, your diamond is expedited back to you with a fully-insured shipping label.
What is the minimum and maximum amount of money I can get?
Diamond Banc regularly makes loans from $500-$250,000+ secured by fine jewelry, diamonds, and watches. Our loan offers are based on the liquid wholesale value of your item.
To learn more about our Jewelry Equity Loans & how we determine how much your item is worth, watch this video from our founder, Mills Menser.
How long does it take to fund the transaction?
In most cases, transactions are funded same-day via check or wire transfer.
Do I have to make monthly payments?
Yes. You will be required to make monthly interest payments during the duration of your loan. If you elect to make a payment larger than your minimum monthly interest payment, that amount will be applied toward your principal balance.
Do you provide insurance?
Yes. Your items are fully insured while in our possession.
Will defaulting on my loan affect my credit score?
No. Diamond Banc does not report to any credit bureaus. Our loans are completely confidential. In the event the borrower elects not to repay their loan, there is no negative recourse to the borrower outside of surrendering ownership of the pledged collateral.
 How is my item stored and secured?
All assets are stored on-site in one of our state-of-the-art, alarm-protected, 24-hour security-monitored, fireproof vaults. Your items are fully insured while in our possession.
How long do I have to make payments?
Diamond Banc offers 30-day loans that can be extended for as many 30-day periods as the client needs. There is no minimum loan period, as our loans can be paid off in full at any time without penalty.
From The Founder
Visit a diamond banc near you
Diamond Banc has locations in Tampa, Boca Raton, Miami, Aventura, Orlando, Nashville, Atlanta, Charlotte, Kansas City, Columbia, & Rochester.
Innovative Asset-Based Lending Solutions
If you're in the Aventura, FL area and own luxury jewelry, diamonds, or a Rolex watch, Diamond Banc has a range of liquidity options to help you unlock the value of your assets. Our expert team can offer you the best possible value for your items, whether you choose to get a Jewelry Equity Loan and borrow against the value of your items, or you opt to sell your jewelry outright. When you visit our office in Aventura, you'll receive personalized service from our team of industry experts who have decades of experience in the jewelry industry. We take every value-adding factor into consideration to make sure you receive the most competitive rates for your items. With our unrivaled menu of liquidity options and industry-leading loan values, Diamond Banc is your best choice to convert your luxury jewelry into cash.
Diamond Banc's jewelry equity loan program is an innovative asset-based financing solution designed to provide clients with quick access to cash without having to sell their precious jewelry. It is a popular option for Miami's affluent individuals who have valuable jewelry assets but need immediate funds for various reasons, such as unexpected medical expenses, home renovations, or tuition fees.
Aventura's #1 Jewelry Equity Lender
What sets Diamond Banc's jewelry equity loan program apart is its flexibility and ease of access. The process is straightforward and streamlined, with minimal paperwork, and no credit checks or income verification required. The loan is secured by your jewelry, so there is no need to provide additional collateral or credit history. This makes it an excellent option for those who may not have a strong credit score or who may not want to go through the lengthy process of a traditional loan application.
The amount of the loan is based on the current value of the jewelry item you are using as collateral. At Diamond Banc, we have a team of expert evaluators who can assess the value of your jewelry right in front of you, ensuring that you understand the loan offer and the true value of your jewelry. 
Once you accept the loan offer, loan documents are signed, and your jewelry is securely stored. You will receive your funding via wire transfer or via check, typically within the same day. When you repay your loan and your balance has been brought to zero, your jewelry is returned to you in the same condition it was received.
In addition to our jewelry equity loan program, Diamond Banc also offers a range of other liquidity options to help clients unlock the value of their jewelry. These include selling your jewelry outright, consignment, and VIP Sellers Agent service. Our team of experienced and knowledgeable experts can guide you through the process of selecting the best option for your unique needs.
Unleash the Hidden Value of Your Jewelry with Diamond Banc in Aventura
Looking for immediate funds but don't want to part with your valuable jewelry assets? Diamond Banc in Aventura offers a jewelry equity loan program that lets Miami's affluent unlock the hidden value of their fine jewelry, diamonds, and luxury watches without having to sell them.
A Jewelry Equity Loan is an excellent option for Miami's affluent individuals who have valuable jewelry assets and need immediate funds. The process is quick, easy, and flexible, with no credit checks or income verification required. Our expert market director, Xammany, will ensure that you receive the highest possible loan amount, and the most favorable borrowing cost in the Miami. Contact us today to learn more about how we can help you unlock the hidden value of your jewelry.
Selling your jewelry can be a long and emotional process, but with Diamond Banc, you can have access to quick and discreet funding without losing ownership of your precious items. Our team of expert jewelers and market directors have the knowledge and resources to accurately evaluate the worth of your assets and offer you the maximum loan amount.
Experience the Difference with Diamond Banc
At Diamond Banc, we believe in providing our clients with a truly exceptional experience. Our private Aventura office offers a secure, confidential, and professional environment where you can receive a loan secured by your jewelry with ease. Our flexible repayment options and credit line access make our loans an ideal solution for both personal and business needs.
Make the smart choice and visit Diamond Banc in Aventura today to unlock the hidden value of your jewelry and secure the funding you need. Our expert team is ready to provide you with a personalized and seamless loan experience.
At Diamond Banc, we specialize in lending against luxury items of exceptional value, including:
Fine Jewelry: Designer pieces by top brands such as Tiffany & Co., Cartier, Graff, Harry Winston, etc.
Diamonds: GIA-certified individual diamonds of 0.5ct or larger, including entire diamond collections.
Luxury Watches: High-end timepieces such as Rolex, Patek Philippe, Audemars Piguet, and more.
Gold & Silver: Precious metal jewelry, bullion, and coins.
Entire Watch & Jewelry Collections: Curated selection of the finest pieces & large diamonds.
With Diamond Banc, you can leverage the value of your luxury items to access fast, secure, and discreet funding, without sacrificing ownership of your prized possessions. As the leading secured jewelry lender in the nation, Diamond Banc serves a wide range of markets throughout the Miami area. From Coral Gables Downtown to the Coral Gables – Merrick Park Mall, from the Coconut Grove Shopping Area to the Miami Dolphin Mall area, we are dedicated to providing top-quality lending services to our clients. Whether you're in Coral Gables Miracle Mile Plaza, Coconut Marina, Coconut Shopping Mall, Miami Dadeland Mall area, Miami Bal Harbour Shop, Miami Design District Mall, Miami Tropical Park, Miami Brickell City Center, Miami Calle Ocho, Miami Town, and Country Mall, South Beach – Ocean Drive, Miami Beach Soho House, Miami Beach Shopping Area Lincoln Road, Miami Beach South Point Park, or any of the other Miami markets we serve, you can trust Diamond Banc to help you get the financial support you need.