Nashville's Premier Rolex Buyer
Our watch buyers know exactly what your Rolex is worth
and pay industry leading prices.
Nashville's Best Rolex Buyer
If you are looking to sell your Rolex, Diamond Banc is the nation's premier Rolex buyer! The staff at Diamond Banc Nashville is composed of Rolex experts who consider all factors that add value to your Rolex including the rarity, age, condition, model, and whether the box and/or papers are present to ensure we offer you the greatest amount possible. When you choose Diamond Banc Nashville as your Rolex buyer, you do not have to worry whether or not your offer matches the current market conditions because our experts have the knowledge and experience to provide you the best buy offer.
The Rolex models we purchase most often:
Rolex Deepsea

Rolex Submariner

Rolex GMT-Master & GMT-Master II

Rolex Day-Date (President) & Day-Date II

Rolex Cosmograph Daytona

Rolex Sea-Dweller

Rolex Datejust & Datejust II

Rolex Explorer & Explorer II

Rolex Milgauss

Rolex Yacht-Master & Yacht-Master II

Rolex Air-King

Rolex Cellini

Rolex Oyster Perpetual Date

Rolex Oyster Perpetual

Rolex Pearlmaster

Rolex Oysterquart

Rolex Sky-Dweller
The Premier Option to Sell Your Rolex
When selling your Rolex watch, there are three questions you should ask: What is the worth of my Rolex? Is the Rolex buyer trustworthy? Does the buy offer reflect the value of the Rolex? The answer to each of these questions should be yes to ensure you are receiving the best experience and offer possible when selling your Rolex.
What is the worth of my Rolex?
Diamond Banc offers the most money for your Rolex watch in the Middle Tennessee area. Diamond Banc of Nashville is affiliated with Diamond Cellar, which is Nashville's only authorized Rolex dealer. Our partnership with Diamond Cellar provides Diamond Banc Nashville a unique advantage over a typical Rolex buyer because it enables us to have unmatched knowledge about your specific Rolex model and the market demand! We have access to Rolex-trained watchmakers who are able to confirm the movement condition, resulting in potentially higher values to you!
Is the Rolex buyer trustworthy?
Our Rolex buying process is simple and fast! When you choose Diamond Banc Nashville, there is not an obligation or any high-pressure buy tactics during the buying process. We want our clients to receive the most for their Rolex and leave our office thrilled with their experience. Diamond Banc's vast array of Rolex buyers spans from vintage watch collectors to retail jewelers and luxury watch brokers, who are all vying for Rolex watches. When you select our Diamond Banc Nashville office as your Rolex buyer, you can take advantage of Diamond Banc's vast network of selling avenues. Diamond Banc's structure means you get paid the most for your Rolex in Nashville! 
Does the buy offer reflect the value of the Rolex?
The condition of your Rolex watch as well as the original box and warranty card are notable factors in determining its value and our offer amount. Please bring all documentation you have for your Rolex watch when visiting Diamond Banc of Nashville, as this will allow us to make our strongest buy offer.
Pick your preferred method to get a quote for selling your Rolex watch:
Diamond Banc of Nashville's Rolex selling process is fast, easy, & completely secure! If you elect to accept our buy offer, we have the capability to fund you immediately.
If you have an emergency but do not want to sell your Rolex, Diamond Banc Nashville offers the option to retain ownership of your Rolex while receiving a loan for the same amount you would as if you sold it! We offer easy repayment terms and options.
At Diamond Banc, we are ready and willing to complete an appraisal of your pieces that is a non-committal determination of your specific situation to determine the best course of action for you. If you prefer to begin online at DiamondBanc.com, you can fill out the form or schedule an appointment, or call Diamond Banc Nashville at 615-695-7675 to schedule an appointment with our Market Director, Noel, at 3805 Green Hills Village Dr., Nashville, TN 37215. Our office is located in the Green Hills area of Nashville within the Diamond Cellar building.
Diamond Banc Nashville serves a wide area of the Nashville metro including but not limited to: Cheatham, Davidson, Cannon, Hickman, Dickson, Maury, Rutherford, Macon, Robertson, Smith, Trousdale, Sumner, Wilson, and Williamson Counties.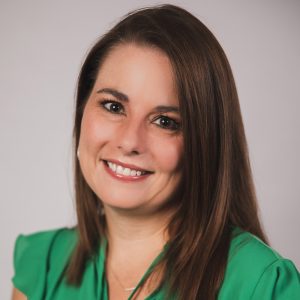 Director, Diamond Banc Nashville
Noel Wickline
Noel Wickline is the Director of Diamond Banc in Nashville, TN. She has over 15 years experience in the jewelry industry working as a Jewelry Buyer for some of the top bridal & fashion designers in the industry. Noel graduated from Georgia State University with a Bachelor of Arts degree in Jewelry Design. She is also a GIA Diamonds Graduate and GIA Colored Gemstones Graduate—and her deep knowledge of the jewelry industry and longstanding career as a jewelry buyer ensure clients that they are receiving an accurate, true evaluation when it comes to selling or receiving a loan secured by their jewelry. Visit Noel at our Diamond Banc office in Green Hills!
HOW IT WORKS
Get a Quote
No Risk & No Obligation
Complete our free and simple submission form describing your item. After reviewing your submission, our team of experts will contact you with an initial quote, usually within one business day.
Start a Quote
Expert Evaluation
Mail-In or In Person
After reviewing our initial offer, we will provide you with a fully insured, prepaid shipping label to safely send your items to our national headquarters for official evaluation. You are also welcome to visit one of our numerous locations nationwide to immediately complete your transaction in person.
Receive Cash
Fast & Secure
Once your item has been evaluated, we will contact you with our official offer and arrange for an immediate payment via check or wire transfer. Don't like our offer? No worries! Your item will be quickly returned to you. No risk. No obligation.