This stunning three-stone diamond ring is unique because each emerald-cut diamond has a Gemological Institute of America certification. Typically, only the center stone comes with certification. Certification for all three stones adds significant value.
The center stone weighs 2.01 carats while the side stones are 1.06 and 1.02 carats. All three stones have excellent polish and Very Good or Excellent symmetry.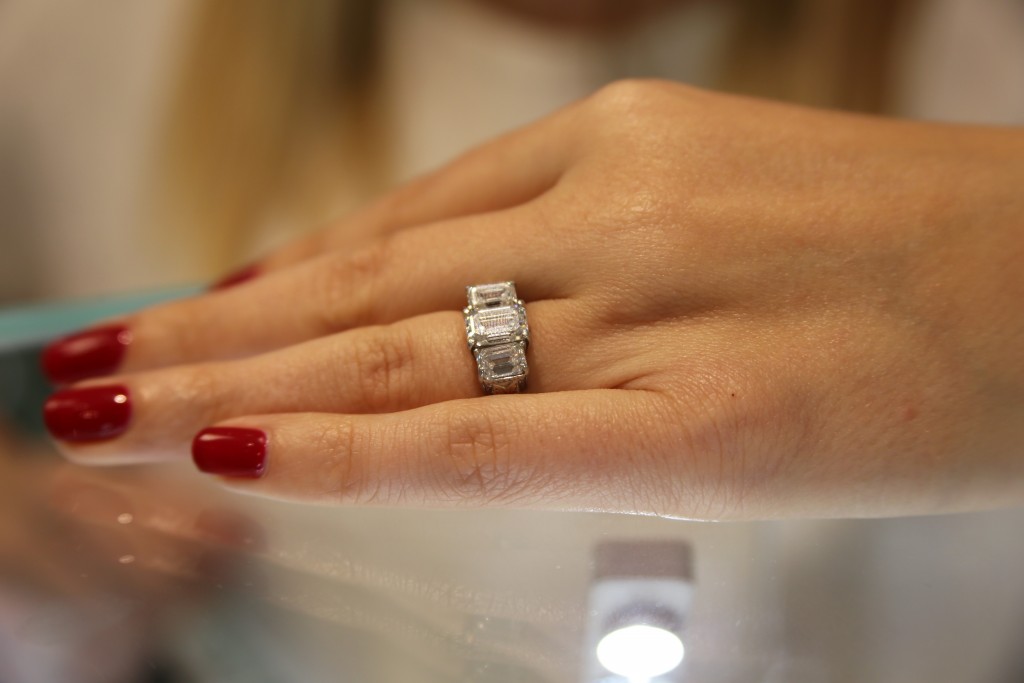 The center stone and one side stone are E color, and the other side stone is F color.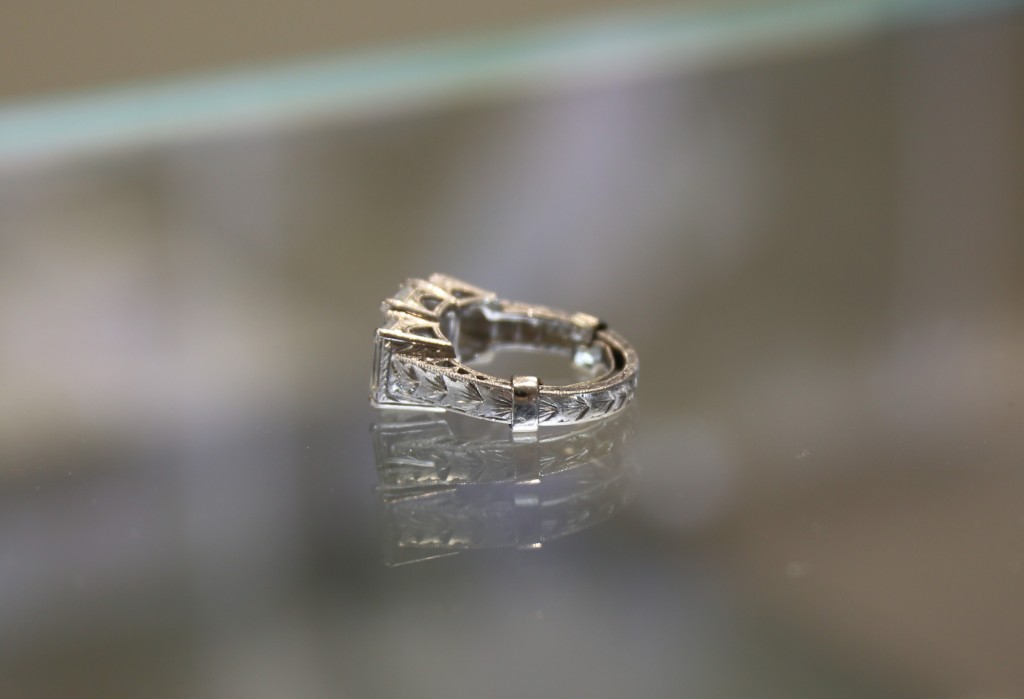 The hand engraving on the band increases the ring's beauty and uniqueness, but didn't add value to the loan amount. Settings have little resale value, because the customer is paying for labor and design, not materials.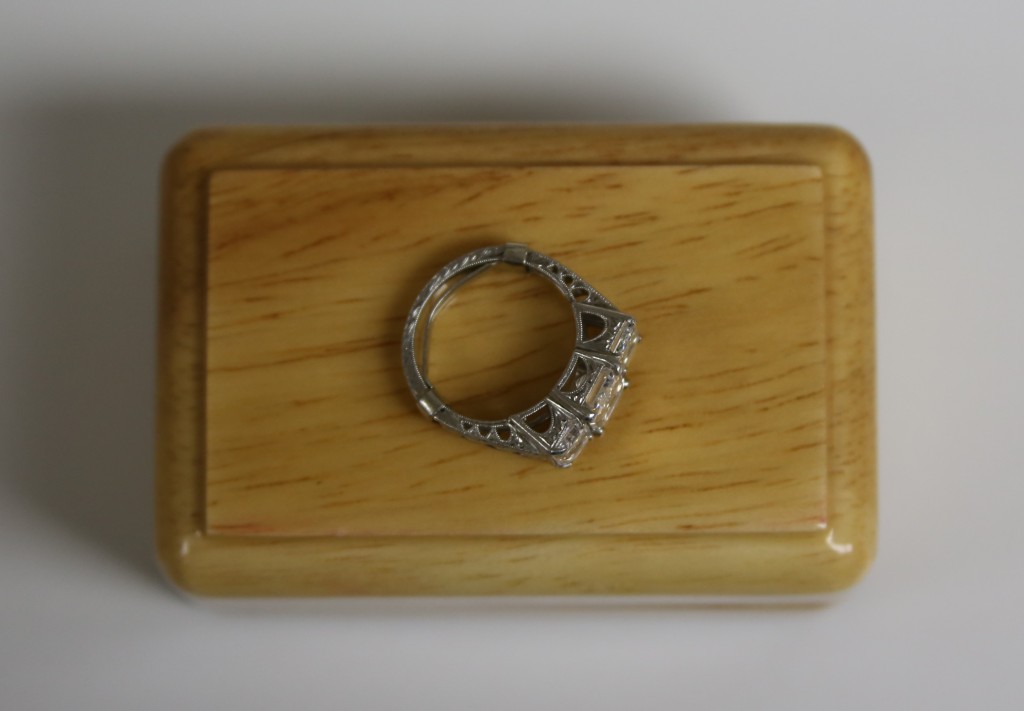 The Diamond Banc client who used this beautiful diamond ring as collateral was loaned $17,000. The GIA certifications on all three stones increased the loan amount significantly by about $3,000. The loan amount increased with the GIA certifications because the diamonds have been evaluated by a trusted outside source. Diamonds with GIA certifications are in higher demand in the diamond market.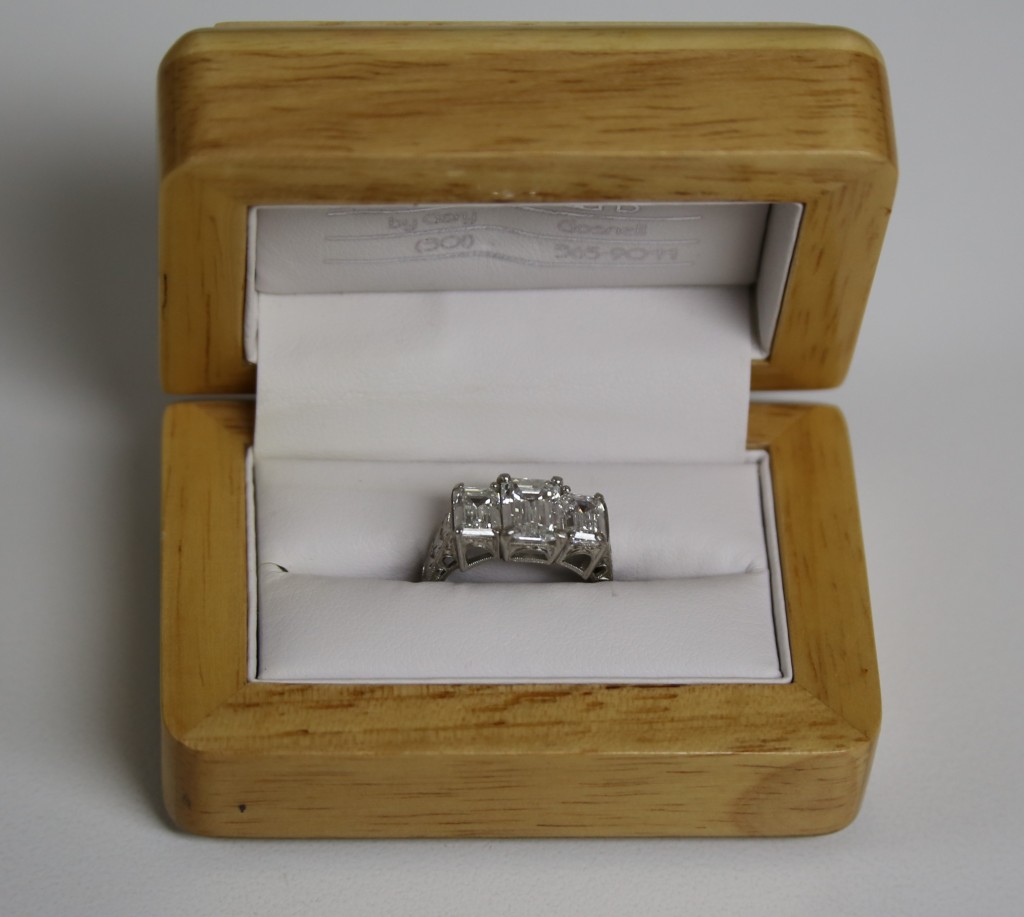 The GIA is the gold standard in diamond grading labs. If the ring had certifications from another lab, like American Gemological Society or European Gemological Laboratory, the Diamond Banc would have offered a lower loan value.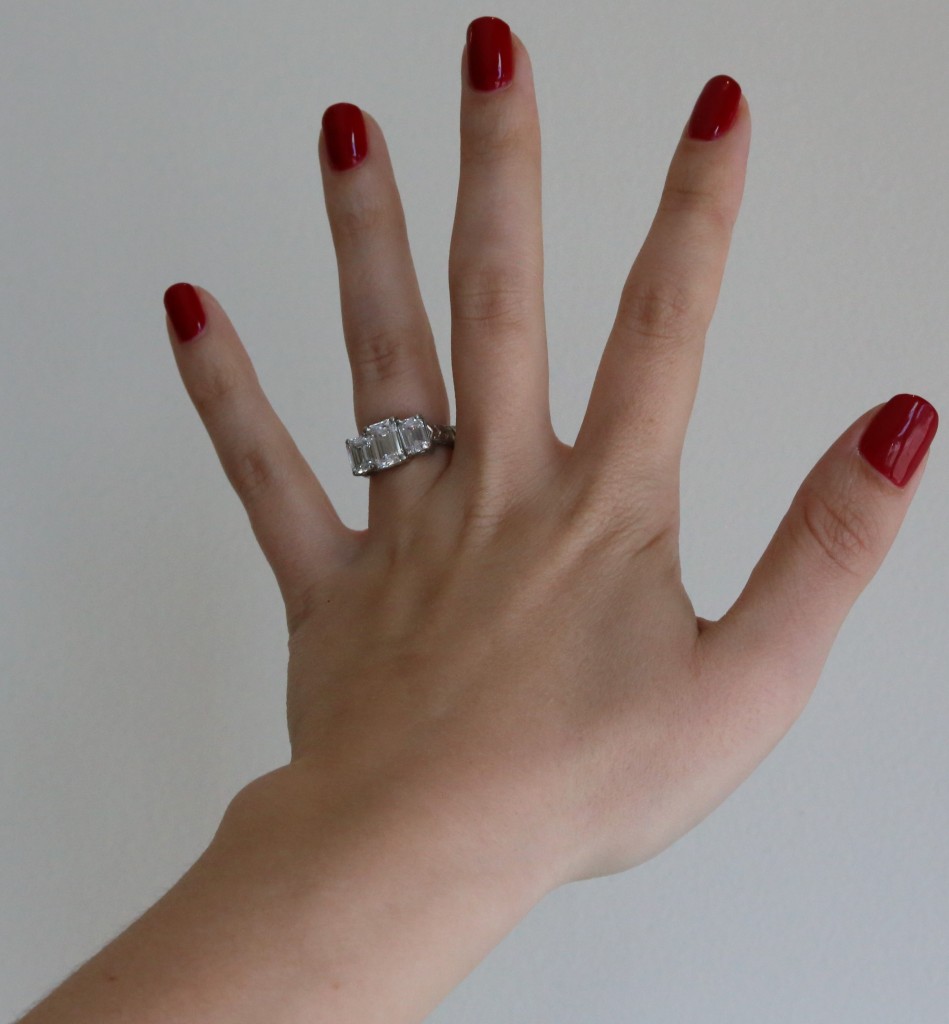 Do you have fine jewelry or watches that you're interested in using as collateral for a loan? Contact us today to find out how much you can borrow from Diamond Banc.
Stop by one of our Diamond Banc locations in:
Related Posts