Diamonds have a unique value all their own. But putting a hard number on that value can be complex.  Factors including color, clarity, cut and carat weight can all impact a diamond's value. However, diamond shape can also play an important role in understanding your diamond's value.
Like any market, supply and demand play a significant role in determining the price of a diamond. As fashion evolves, trends come in and out of style. As particular diamond shapes come in and out of fashion, demand for these shapes will follow. Consequently, more classic diamond shapes typically boast higher values on the secondary market. Likewise, current fashion trends can also impact a diamond's value, as buyers will pay more for more desirable shapes.
Round Brilliant Cut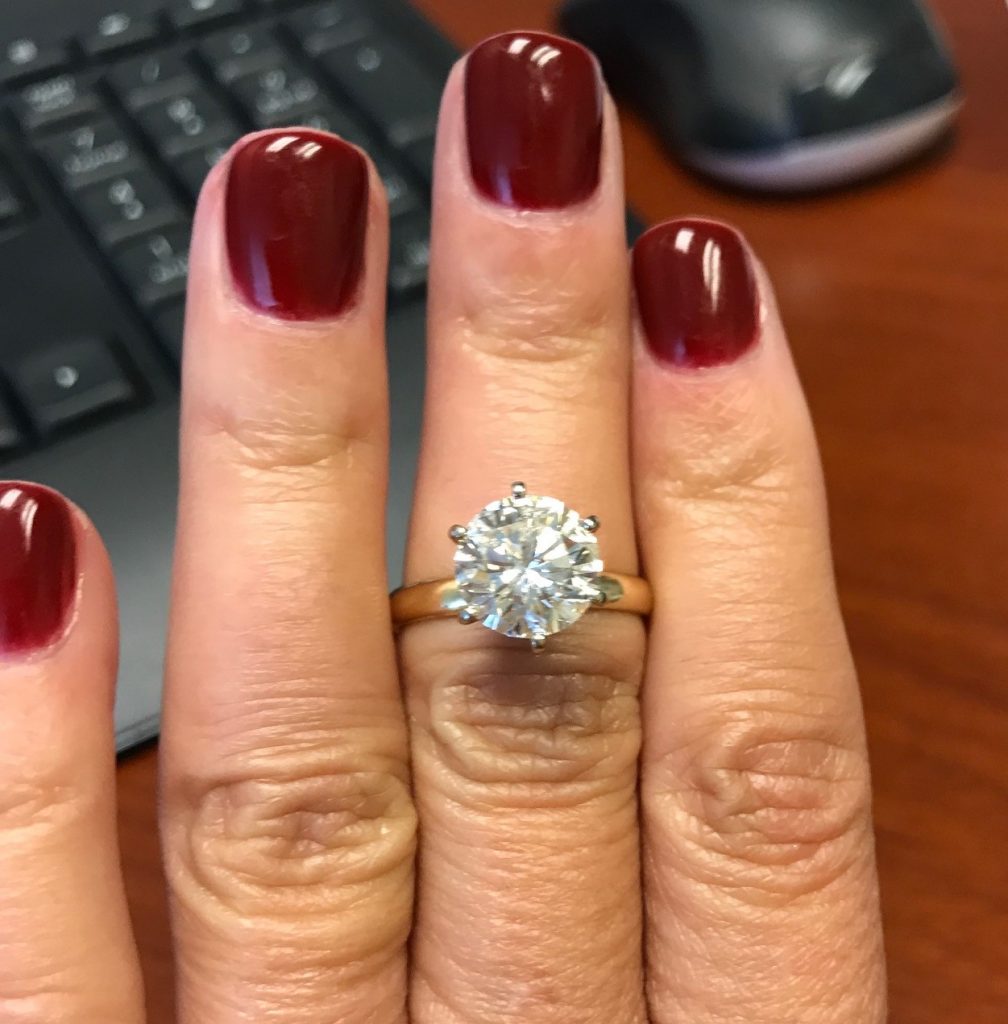 Round diamonds are history's most popular diamond shape. Historically, round shapes have accounted for 70% of all diamonds sold. Consequently, round diamonds have the highest market demand for all shapes!
The round shape is a symmetrical prism that maximizes the amount of light reflected in it. The modern round diamond features 58 facets, 57 if the cutlet is excluded. This makes it the most brilliant and sparkling shape, a key contributor to the intense demand for round diamonds both throughout history and today. As a result, round diamond shapes are the most valued shape on the secondary market. Secondary buyers will pay more for round shapes over a fancy shape diamond even when all other factors (color, clarity and weight) are the same.
Princess Cut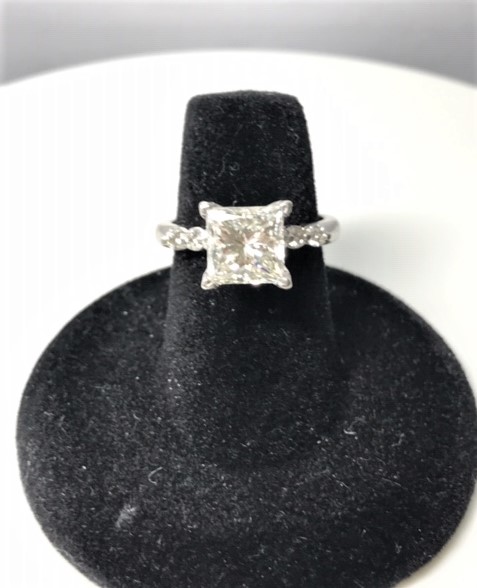 Princess Cut diamonds are typically square with pointed, 90 degree, corners. These diamonds are also available in elongated or more rectangular shapes. This shape hit its peak in the 1990s however current market demand has faded considerably. Consequently, princess cut diamonds are worth less than more fashionable diamond shapes on today's diamond market.
Cushion Cut
Cushion Cut diamonds are similar to Princess Cut shapes, with the exception of the corners. This shape combines princess cut and round brilliant shape, with their soft rounded corners; think of a cushion on your couch or bed. At one point, this shape was the most popular among all the fancy shaped diamonds. Today, market demand for these diamonds has diminished.
Marquise Shape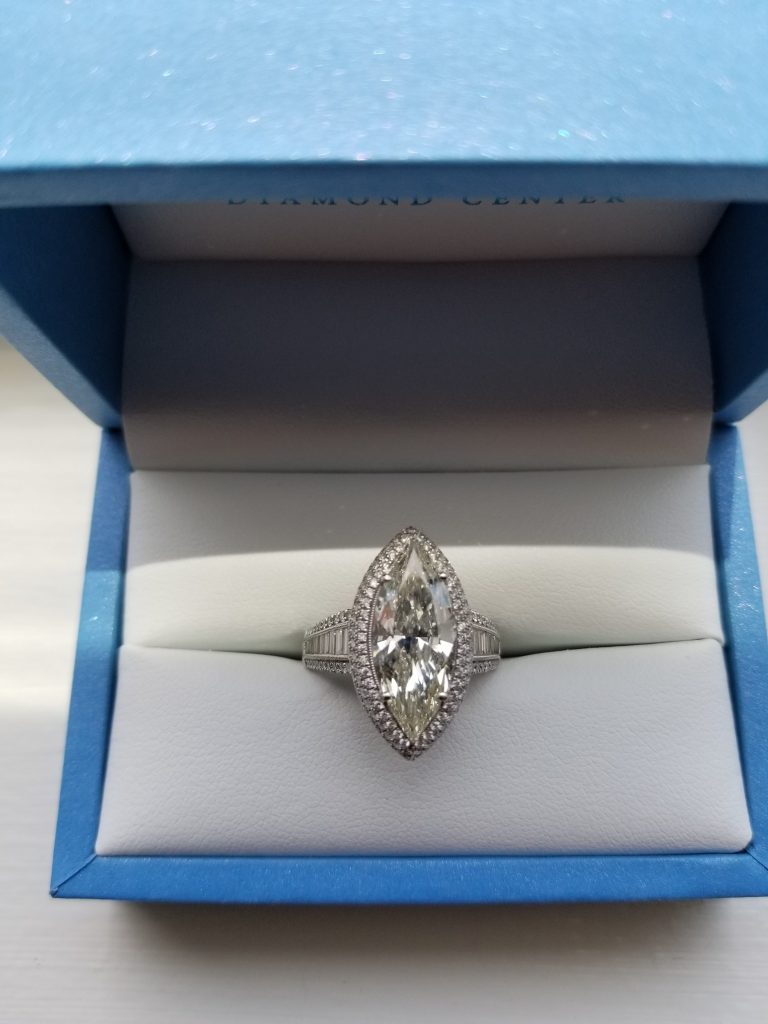 Marquise diamonds are elongated with a point at each end. They tend to look like a football or canoe. The diamond shape dates back to the French high court when King Louis XV commission a diamond shape based on his lover, the Marchioness Madame de Pompadour's lips. This diamond shape reached new heights in the mid to late 20th century. Demand for marquise shapes spiked from 1960 through the 1990s. Although they are still around today, this shape has the lowest market demand for any diamond shape on the market.
Sell Your Diamond in Tampa
No matter the shape, Diamond Banc will take every value-adding factor into account while determining the wholesale value of your diamond. Start the process online with an easy to use form. Within 24 hours, one of our Market Directors will reach out to schedule a time to complete the transaction in one of our private, professional and discreet offices.
If you are in the Tampa Bay area, feel free to call Jodi Hudson in our Tampa office at 813-367-3372 to schedule an appointment. It's always free and you're never obligated to accept our offers.
Related Posts