A Rolex is more than just a watch, it is a status symbol.  It is a fine Swiss timepiece that is globally recognized and one of the best investments out there.  A Rolex is continually in demand and holds a significant portion of its value compared to other brands.  Rolex makes a limited quantity of their product, which keeps the demand high.  If you are looking to upgrade to the newest Rolex, or have one you were gifted and do not wear, Diamond Banc will pay you top dollar for your timepiece.  Diamond Banc of Kansas City understands the high demand and quality of Rolex and is able to get you the best offer.  Sell your Rolex in Kansas City to Diamond Banc, the process is quick and simple!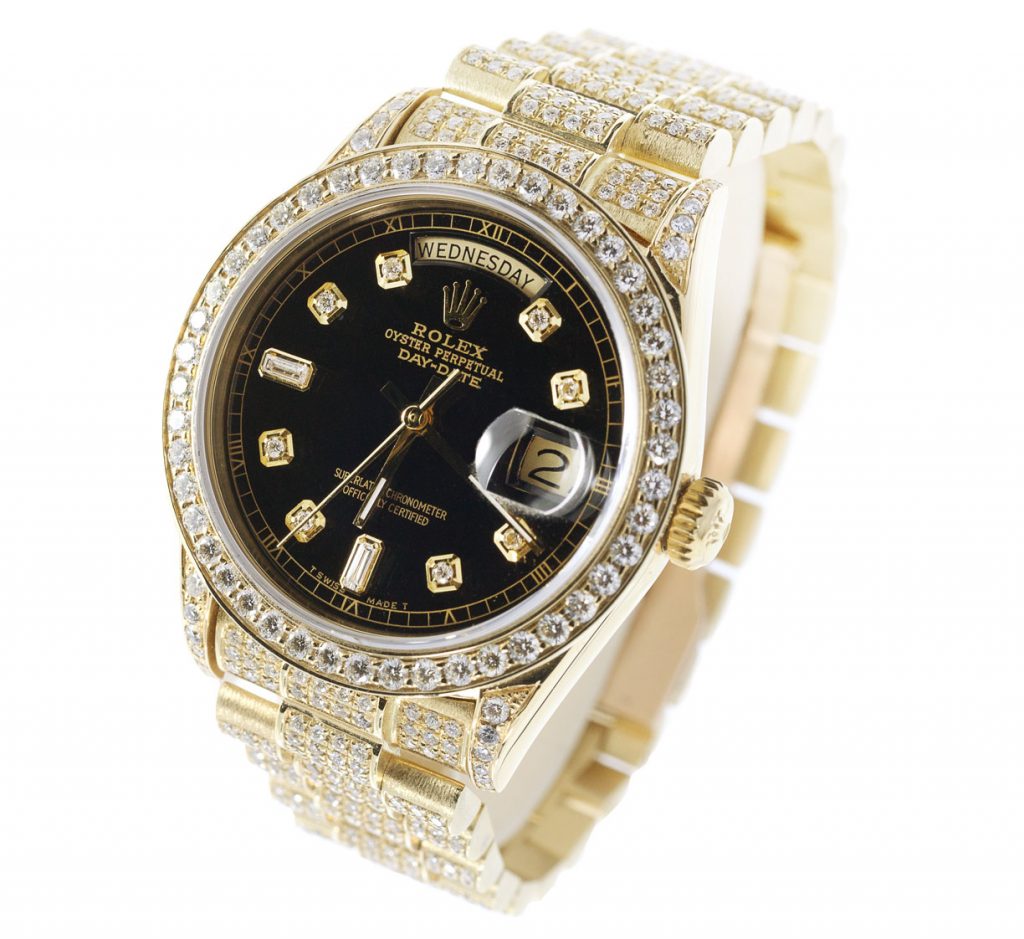 How much can you get for your Rolex?
Various factors go into how much value your Rolex watch holds once pre-owned.  And, some of these factors include:
Condition of the bracelet, case and movement
Popularity of the model
Materials that make up the piece (gold vs. stainless steel, factory dials, diamonds, etc.)
Prevalence of the pieces on the second hand market
Box, papers and extra links can add hundreds of dollars to the value
Diamond Banc of Kansas City recently purchased this 39 MM Rolex Oyster Perpetual.  This watch was released in 2015 and is continually in high demand.  Consumers are attracted to this watch because of its classic look and every day wear-ability.  The 39 mm features an updated sunburst dial that comes in three different colors, which adds a bit of versatility.  The dial is extremely simple and has very clean lines. But the hour markers are printed in color to give the watch an interesting twist.  Another reason Diamond Banc was able to offer top dollar for this watch is because the box, papers and extra links were sold with it.  This adds tremendous value.  The Rolex Oyster Perpetual 39 mm is considered affordable, sleek and a classic style to be worn every day which keeps this watch in high demand.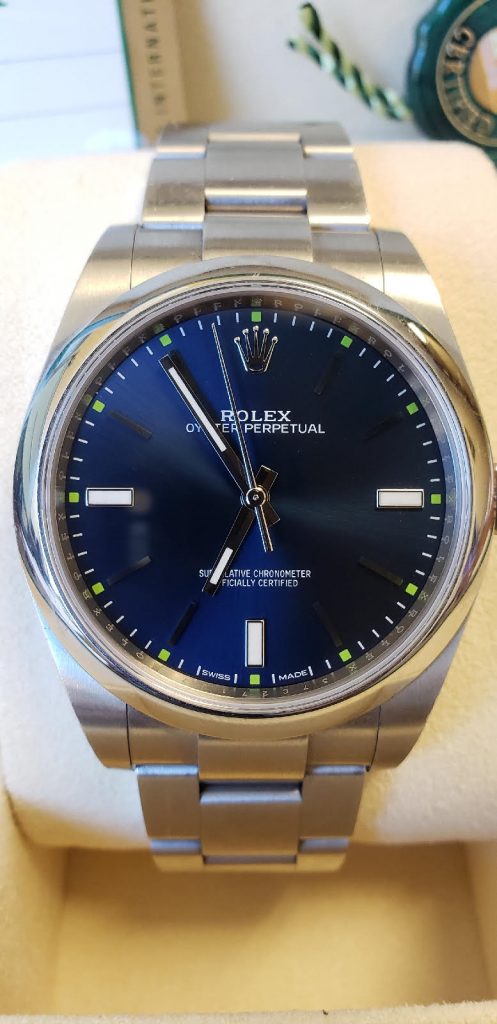 How do you sell your Rolex in Kansas City?
The process is simple.  Contact Diamond Banc of Kansas City through the online submission form and set up an appointment.  Our experts will evaluate your watch and do market research.  After the watch and any documentation has been reviewed, an offer will be presented.  Once an agreement has been made, a check can be written that same day for your Rolex.
Diamond Banc of Kansas City has a private office at the Country Club Plaza.  If you do not live in the Kansas City area, no problem!  Diamond Banc can send you a prepaid, fully-insured shipping label to express mail your timepiece.  The item is evaluated and a check can be written within 24 hours.  If you decide not to sell, Diamond Banc will ship your Rolex back fully-insured.  Diamond Banc always puts the customer first and wants to make the process as quick and painless as possible.  Diamond Banc of Kansas City is the best place to sell your Rolex!
Related Posts