Are you considering buying or selling an aftermarket diamond Rolex? When you're thinking of customizing your Rolex, there are many pros and cons that can effect your decision. Make sure you're making a smart decision when it comes to whether or not you should opt for an aftermarket diamond Rolex.
What Is an Aftermarket Diamond Rolex?
Aftermarket features refer to custom features that are added after the the Rolex has left the factory floor. By definition, third party jewelers, unaffiliated with Rolex, install these customizations on your preexisting Rolex. One of the most popular customizations available, specifically encrusts diamonds into the face, bezel or band of a Rolex watch. Many Rolex watches feature diamonds, however, not all of these are aftermarket additions. There are Rolex watches with factory diamonds, which were added to the watch by Rolex and are intentionally part of the original design of the watch. In contrast, aftermarket diamonds are added by non-Rolex authorized third parties after a customer purchase the watch from Rolex or an authorized dealer.
The Pros of Adding Aftermarket Diamonds to Your Rolex
Aftermarket diamond Rolex watches tend to look flashier. Some people may consider this 'upgrading' their original Rolex. If your personal taste in watches leans more towards the extravagant, then having someone add aftermarket diamonds will make your Rolex match your personal style. Another benefit of buying an aftermarket diamond Rolex is that it will cost much less than a typical factory diamond Rolex, all other aspects of the watch being equal.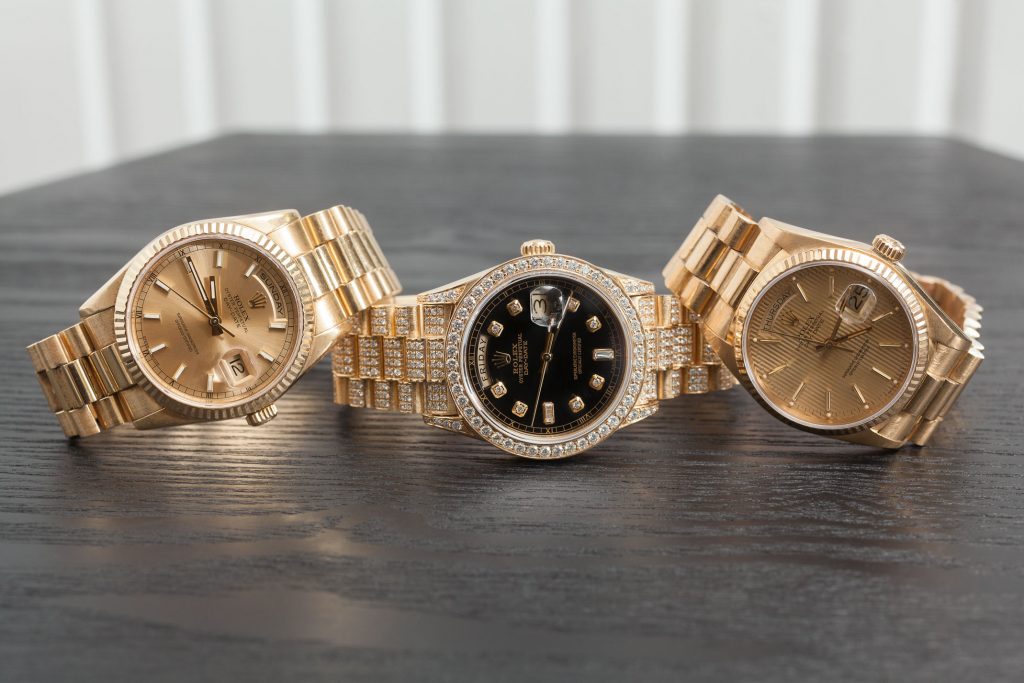 The Cons of Adding Aftermarket Diamonds to Your Rolex
As cool as an aftermarket diamond Rolex may look, they do not hold their value as well as a factory diamond Rolex. In most cases, the quality of customizations falls short of Rolex's strict standards. This means that these elements can detract from the resale or loan value of the watch.
If you're looking to sell your Rolex it is highly inadvisable to add aftermarket diamonds because it is a costly process that will not translate to a higher resale or loan amount.
The best way to get the most amount of money possible for your Rolex or aftermarket diamond Rolex is by getting a Rolex equity loan from Diamond Banc. Diamond Banc will use your Rolex as collateral for the loan. You can also sell your Rolex outright for industry leading amounts.
Get started today by filling out our no risk, no obligation submission form. Or stop by one of our convenient national offices.
Sell Your RolexGet a LoanSee Our Locations
Related Posts