Scottsdale's Premier
Jewelry Buyer & Lender
Start online or find an office near you.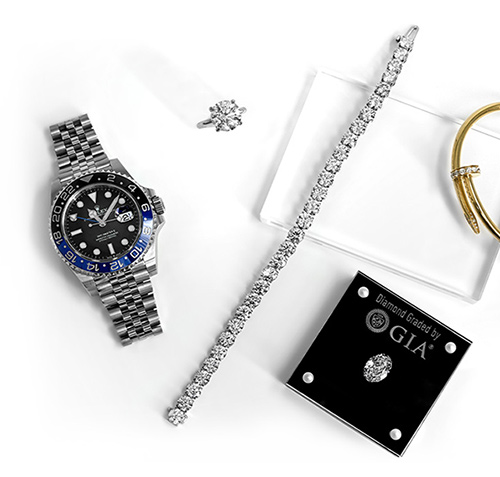 Diamond Banc of Scottsdale, AZ at
6991 E Camelback Rd Suite 339
Scottsdale, AZ 85251
Diamond Banc of Scottsdale, AZ
Diamond Banc
Address:
6991 E Camelback Rd Suite 339
Scottsdale, AZ 85251
Phone:
Hours:
Monday: 10:00 AM – 5:00 PM
Tuesday: 10:00 AM – 5:00 PM
Wednesday: 9:00 AM – 3:00 PM
Thursday: 10:00 AM – 5:00 PM
Friday: 10:00 AM – 5:00 PM
Saturday: By Appointment Only
Email:
Appointment: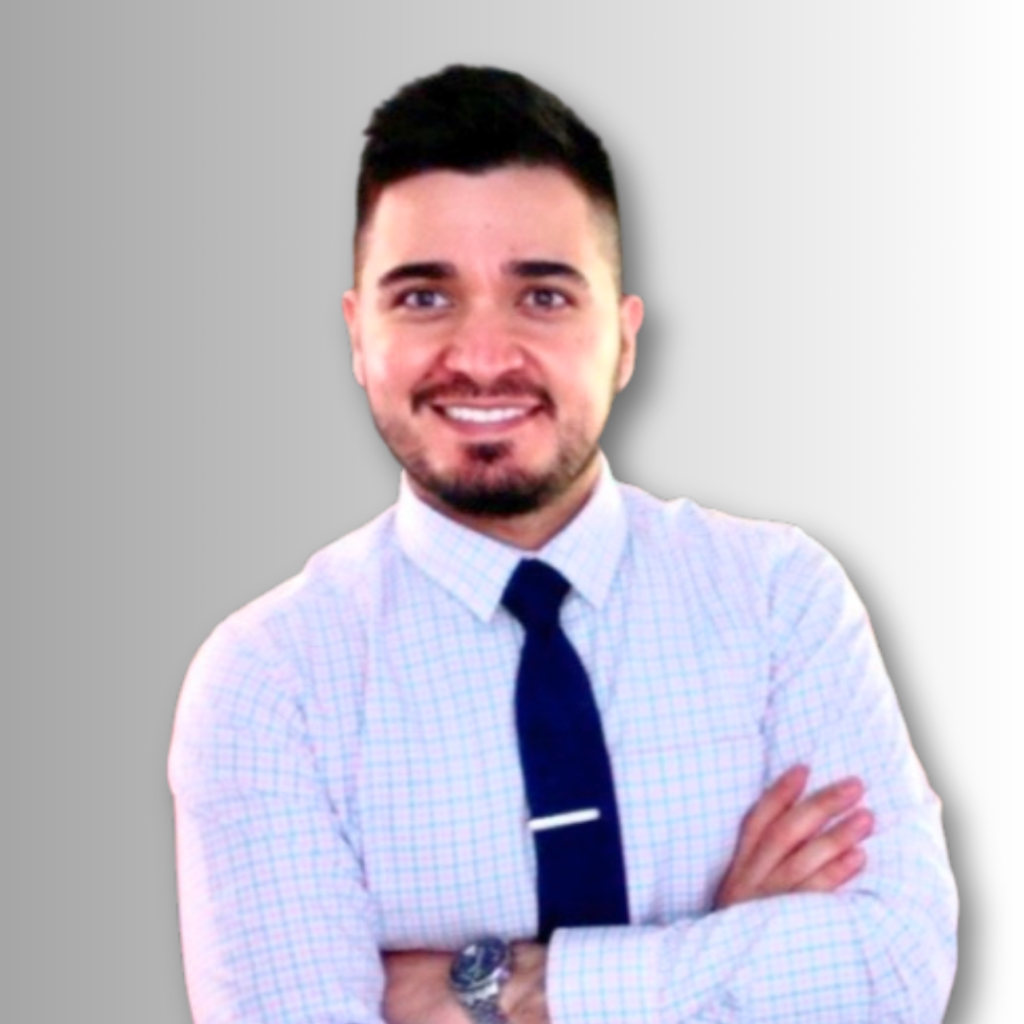 Julio Avila
Meet our Scottsdale, AZ Director:
With a decade of expertise in collateral loans and a specialization in luxury items, Julio Avila is a trusted authority in the Scottsdale jewelry lending market. His Phoenix roots and bilingual proficiency enhance his ability to deliver exceptional customer experiences. Julio's leadership at Diamond Banc is marked by a keen attention to detail, a solution-oriented mindset, and a commitment to maintaining the highest standards of service for a diverse clientele.
What Clients Are Saying
Gustavo C.
★★★★★
I needed a loan and Julio took care of me. He was kind, professional, and took the time to get me what I needed! I was completely wowed by his customer service and the overall experience. Thank you Julio! You have earned a life long customer!
Response from the ownerThank you Gustavo! It was a pleasure working with you! Thank you for the kind words! I look forward to serving you in the future!
Erick C.
★★★★★
Wow ! Overall Amazing Service !
Response from the ownerThank you, Erick! We're so glad you had an amazing experience with our service!
Haley M.
★★★★★
Julio is very knowledgeable and helpful! Definitely recommend
Response from the ownerThank you, Haley! I'm glad to hear that Julio was able to assist you and provide you with the help you needed. We appreciate your recommendation!
Jessica S.
★★★★★
Very Friendly and willing to work with you to get you the most for your jewelry!!
Response from the ownerThank you, Jessica! We're glad to hear that you found Julio friendly and accommodating.
Elizabeth C.
★★★★★
Julio did a great job in helping me achieve my goals. His customer service and knowledge was great!
Response from the ownerThank you, Elizabeth! We appreciate your kind words about Julio's customer service and knowledge.
Edgar U.
★★★★★
I highly recommend Diamond Banc, I was very impressed with their professionalism and customer service. Julio, was very helpful an gave me the best advise.
Response from the ownerThank you, Edgar! We're so glad to hear that you had a great experience with us. Julio will be thrilled to know that he was able to provide you with helpful advice.
Elias S.
★★★★★
Maribel O.
★★★★★
Julio was very knowledgeable, and detail oriented. Thank you for helping me out.
Response from the ownerThank you, Maribel! We appreciate your kind words about Julio's expertise and attention to detail.
Kyle C.
★★★★★
Hands down, the best jewelry, diamond & Rolex buyer and lender!
Christine W.
★★★★★
Julio is very knowledgable and helpful! Highly recommend!
Response from the ownerThank you, Christine! We appreciate your recommendation and are glad to hear that Julio was knowledgeable and helpful!
Jorge O.
★★★★★
La P.
★★★★★
Great staff, especially Julio!
Response from the ownerThank you! We appreciate your kind words and are glad you had a great experience with our staff, especially Julio!
Gabriel Z.
★★★★★
Denise E.
★★★★★
NanCat
★★★★★
Marisol B.
★★★★★
Response from the ownerThank you for your feedback!
Crisitian S.
★★★★★
Response from the ownerThank you, Crisitian Sanchez, for the 5-star rating! We appreciate your review.
S O.
★★★★★
Response from the ownerThank you for your 5-star rating, S Olson! We appreciate your support.
leo D.
★★★★★
My experience at Diamond banc was extremely easy and fast. Felt very welcomed thank you Julio for everything. Definitely recommend!!!!
Response from the ownerThank you, Leo! We're so glad to hear that your experience at Diamond Banc was easy and fast. It's wonderful to know that you felt welcomed and that Julio provided excellent service. We truly appreciate your recommendation!
Alejandro A.
★★★★★
Julio was great to deal with. He is very kind the entire transaction 👍
Response from the ownerThank you, Alejandro! We appreciate your kind words about Julio. 😊
Rosa D.
★★★★★
I had the best experience with Julio. He answered all my questions and gave me a sense of security. Thank you for all of your help!
Response from the ownerThank you, Rosa! We're so glad Julio was able to answer your questions and provide you with a sense of security. We appreciate your positive feedback!
Corey M.
★★★★★
Julio at Diamond Banc is the best! Strongly recommend!
Response from the ownerThanks for the recommendation, Corey! We're grateful for your kind words.
Mills M.
★★★★★
Julio is kind, knowledgable, and client focused! No doubt is was selected with great care to represent Diamond Banc in their westward expansion. If you need a Rolex buyer, Diamond Buyer, or Jewelry Buyer you Need Julio! He also offers the best Jewelry Equity Loans in Scottsdale and provides a much better experience than others to anyone seeking to pawn jewelry! Let's really, REALLY GO!!!!!!
Response from the ownerThank you, Mills! We appreciate your kind words about Julio and his expertise. We're glad to hear that he provided you with a great experience and we hope to assist you again in the future!
See all Google Reviews
At Diamond Banc in Scottsdale, Arizona, we offer an unmatched level of service for clients seeking to sell or secure loans against their valuable assets. Our in-depth understanding of the jewelry market guarantees that you receive the most favorable valuation for your items. Specializing in a wide range of assets, including diamonds, gold, and fine jewelry, we stand out in the Scottsdale area for our competitive pricing, surpassing traditional pawn shops.
Our expert team in Scottsdale is committed to providing transparent and ethical services, ensuring you get the best value for your assets. Whether it's an heirloom diamond necklace, a modern gold bracelet, or intricate fine jewelry pieces, our appraisals reflect the current market trends and the intrinsic worth of your items. We take pride in offering our clients a unique blend of professional expertise and personal touch, making us the go-to destination in Scottsdale for selling or leveraging your precious items.
Personalized Client Experience
In Scottsdale, Diamond Banc is renowned for its personalized client experience. Our approach is centered around understanding the unique stories and sentimental values behind each item we evaluate. This empathetic and respectful service ensures that clients feel valued and understood throughout the appraisal and transaction process.
Our client-centric philosophy extends to every interaction, whether it's a consultation, valuation, or transaction. We strive to create an environment where clients feel comfortable and confident in their decisions, knowing they are receiving honest, expert advice. This focus on personalized service is particularly important in the diverse Scottsdale community, where clients come with varied needs and expectations.
Why Choose Diamond Banc in Scottsdale?
Safe & Secure Transactions
In today's fast-paced world, we understand the importance of convenience and security in transactions. Whether you prefer in-person consultations or online interactions, we offer flexible options to suit your preferences. Our Scottsdale team is trained to handle transactions securely, ensuring your peace of mind throughout the process.
Our commitment to safety and security is paramount, especially when dealing with high-value items. We ensure that all transactions are conducted in a secure environment, and immediate payment is made upon the purchase of your item. This dedication to security and convenience sets us apart in the Scottsdale market, where clients value both efficiency and safety in their transactions
Transparent and Stress-Free Transactions
Transparency is at the core of our operations in Scottsdale. We believe that a well-informed client is a satisfied client. That's why we provide clear, detailed explanations of our valuation process and offer a no-pressure environment for selling your items. Our aim is to make every transaction as straightforward and stress-free as possible.
This transparency extends to every aspect of our service, from the initial assessment to the final transaction. We ensure that all our clients are fully aware of their items' worth and the rationale behind our offers. This approach demystifies the often complex world of jewelry and gold selling, allowing our clients to make informed decisions that best suit their needs.
Scottsdale's Premier Destination for Jewelry Equity Transactions
Diamond Banc in Scottsdale, Arizona, stands as the region's premier destination for buying and selling high-end jewelry. Our expertise in the latest market trends ensures we provide unmatched offers for your valuable items. We specialize in acquiring a wide array of luxury goods, from exquisite diamond earrings and designer pieces to luxury watches, all evaluated with an emphasis on identifying every value-adding factor to ensure the highest payouts for our clientelle.
Maximizing The Value of Your Diamond
Diamond Banc of Scottsdale emerges as the foremost choice for maximizing the value of your diamond jewelry. Whether you're inclined to sell your diamonds outright or seek a loan backed by their value, Diamond Banc's expertise ensures you receive the highest compensation. Our unique approach combines thorough market knowledge with a deep appreciation for the intrinsic value of your diamonds, guaranteeing offers that truly reflect their worth.
What sets Diamond Banc apart is our innovative Sellers Agent Service, an option designed for those looking to navigate the market effectively and who are not in a rush to sell. This service works tirelessly to secure the highest possible buyer for your diamond, leveraging extensive industry connections and a keen understanding of current market dynamics.
The combination of personalized service, extensive market savvy, and a commitment to providing top-tier value positions Diamond Banc of Scottsdale as the unparalleled choice. Here, the value of your diamonds is not just recognized but maximized, ensuring that no one else in the market will pay more for your precious stones.
Your Trusted Expert Rolex Buyers in Scottsdale
As a premier jewelry buyer, Diamond Banc in Scottsdale has also established itself as a specialist in acquiring Rolex watches. Our expertise in this niche is unparalleled, thanks to our profound understanding of the luxury watch market and a vast, well-established network. This unique combination enables us to accurately evaluate the true worth of your Rolex, ensuring that you receive an offer that reflects its real market value.
At our Scottsdale location, we pride ourselves on a meticulous approach to assessing each Rolex watch. Our experts consider not just the model and condition, but also the watch's historical significance, market demand, and any unique attributes it may possess. This thorough evaluation process is what sets us apart and allows us to present you with the best possible value for your timepiece.
Whether you own a vintage Rolex with a storied past or a modern model known for its precision and craftsmanship, Diamond Banc recognizes and appreciates the intrinsic and financial value of these exquisite timepieces. We commit to offering you a transparent, fair, and lucrative transaction, underlining our reputation as your trusted Rolex buyer in Scottsdale.
Highest Payout for Gold in Scottsdale
At Diamond Banc in Scottsdale, we redefine the gold-selling experience by offering the highest payouts for your gold items. Our unique advantage lies in our comprehensive assessment approach. Unlike typical gold buyers who focus solely on the gold content, we delve deeper, evaluating the potential higher market value of your items. This is particularly relevant for designer jewelry, where the brand, design, and craftsmanship significantly enhance the item's worth beyond its material value.
Our team of experts is adept at identifying and appraising these additional value factors. We consider the history, rarity, and desirability of each piece, ensuring that you receive an offer that truly reflects the full spectrum of its worth. This meticulous evaluation process allows us to offer premiums that far exceed the basic gold weight value, guaranteeing that you receive the highest possible payout for your gold in Scottsdale.
Whether you're selling family heirlooms, personal collections, or individual pieces, Diamond Banc's commitment to fair and transparent assessments ensures that the true value of your gold is always recognized and rewarded. Our goal is to ensure that when you choose to sell your gold in Scottsdale, you leave knowing you received the best possible return on your precious items.
Loans Secured by Jewelry: A Superior Alternative to Pawn Shops
Diamond Banc in Scottsdale offers a sophisticated alternative to traditional pawn shops. We specialize in providing loans secured by your jewelry, offering fair and transparent terms coupled with professional and discreet service. Our approach ensures higher valuation for your assets, making us a preferred choice for those seeking financial solutions.
Extending Our Expertise Beyond Scottsdale
Our Scottsdale office is dedicated to serving a diverse clientele, extending its top-tier jewelry buying and lending services beyond the local community. We cater to clients not just in Scottsdale but also in the surrounding areas, ensuring that our exceptional services are accessible to a broader audience.
At Diamond Banc in Scottsdale, we are committed to providing an unparalleled service experience. Whether you are looking to sell your valuable jewelry or obtain a loan against it, we ensure a distinguished experience that transcends the offerings of traditional pawn shops. Visit us in Scottsdale, AZ, for a professional and rewarding transaction that leverages our expertise and commitment to excellence.