Fast. Simple. Secure.
Nashville's Best Diamond Buyer
Our expert diamond buyers will pay the most for your diamonds.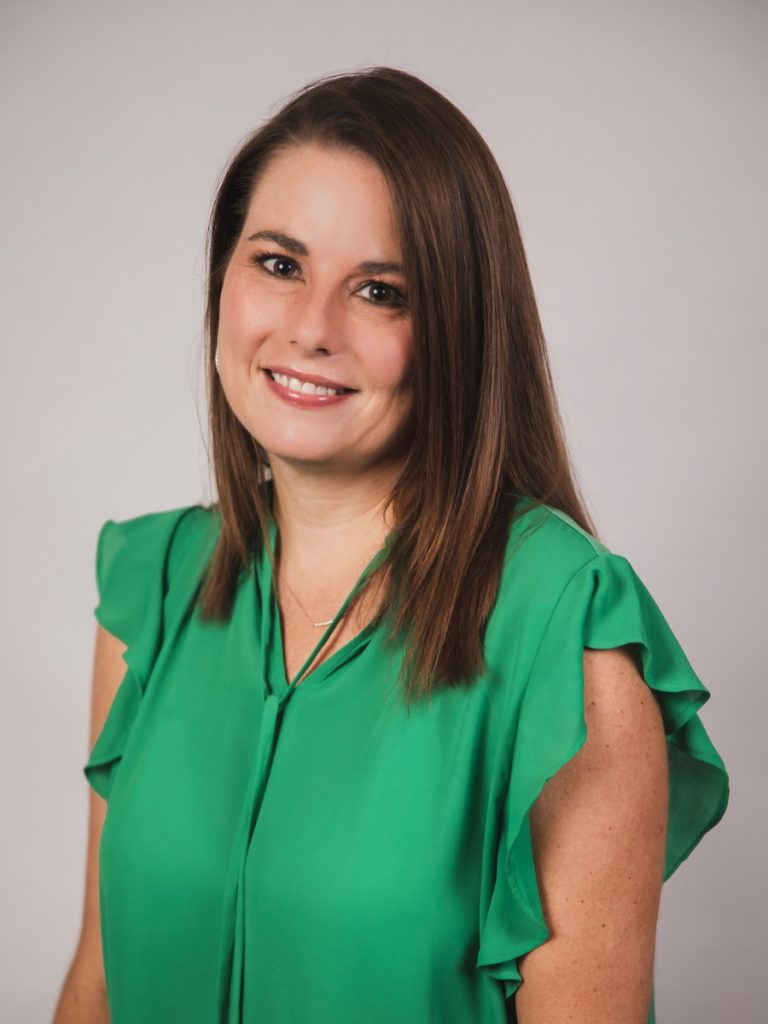 Noel Wickline
Nashville, TN
Noel Wickline is the Director of Diamond Banc in Nashville, TN. She has over 15 years experience in the jewelry industry working as a Jewelry Buyer for some of the top bridal & fashion designers in the industry. Noel graduated from Georgia State University with a Bachelor of Arts degree in Jewelry Design. She is also a GIA Diamonds Graduate and GIA Colored Gemstones Graduate—and her deep knowledge of the jewelry industry and longstanding career as a jewelry buyer ensure clients that they are receiving an accurate, true evaluation when it comes to selling or receiving a loan secured by their jewelry. Visit Noel at our Diamond Banc office in Green Hills!
FAQs
There are two ways you can sell your diamond to Diamond Banc:
Fill out our online submission form above & receive a quote within 24 hours from one of our expert diamond buyers. Our team will provide you with a fully-insured shipping label to mail your diamond to our headquarters. From the moment your diamond arrives at our headquarters, it remains on continuous video surveillance until the package is opened and your items are verified. If you accept our offer, payment will be issued immediately via wire transfer. If you elect not to accept our offer, your diamond is expedited back to you with a fully-insured shipping label.
Visit a Diamond Banc office near you. If you are looking to receive an immediate offer & same-day funding, we encourage you to visit one of our offices nationwide. Schedule an appointment at a Diamond Banc location near you, have your jewelry evaluated on the spot, and get paid immediately. Typically, this process takes less than 40 minutes.
Is my diamond secure while in transit?
Yes. Your items are fully insured for their full replacement value while in transit and while in our possession. We provide you with a fully insured shipping label to send your diamond to our headquarters. Our shipping and logistics team tracks your package every step of the way. From the moment your diamond arrives at our headquarters, it remains on continuous video surveillance until the package is opened and your items are verified.
Do you purchase diamonds without a certification?
Yes. We purchase natural diamonds with and without a diamond certification.
Why should I sell my diamond to Diamond Banc?
Clients love working with Diamond Banc based on the transparency and guidance that we deliver.
We show you wholesale comparable diamonds to yours, what dealers are asking for them, and what dealers are selling them for and we show you this on the largest dealer-to-dealer trading platform in the world. We explain why we're making the offer that we're making, and allow you to understand that you're truly getting the most they can for your diamond.
Our ultimate goal is to ensure you feel confident in your decision to sell your diamond by providing you with the transparent diamond education you deserve.
Once you accept our purchase offer, we issue payment via check or wire transfer immediately.
What Clients Are Saying…
Bekah Hubbell
★★★★★
Noel was so helpful and lovely! Helped me get a great price.
Gabriela Daniel
★★★★★
I had a wonderful experience with Noel! The whole process was quick and painless and I got a great and fair quote. Definitely recommend.
Paul Gallardo
★★★★★
Excellent attention, friendly, a good place to wear jewelry and receive fair money and low interest, recommended
Kakexx Lovee
★★★★★
Went with my mom , Noel was great ! She was very kind and professional.
Chandoeun Dom
★★★★★
Megan Buettner
★★★★★
Amazing service and friendly staff!! Highly recommend💖
Denise Clark
★★★★★
Noel was very knowledgeable and professional. She took great care to answer all our questions and was kind to acknowledge that some of our pieces we were selling might carry some sentimental value. The prices we received for our jewelry were consistently above the estimates from other buyers. Thank you, Noel, for staying in touch as we made some decisions and for making the selling transaction a pleasant experience.
James
★★★★★
Scott Mosier
★★★★★
Jimmie Limon Jr
★★★★★
Noel was great to work with. Checked the watch out and cut a check with no questions!!' Would recommend 100%.
Kevin Tate
★★★★★
Noelle was professional and explained in detail how collateral loans work , very upfront and honest about the process and of course discussing the value of the ring I brought in
Avani Reddy
★★★★★
Great experience with great service! Beautiful jewelry!
kennise Baugh
★★★★★
Gina Ritchie
★★★★★
Carlos J. Martinez G.
★★★★★
Sandy Gupta
★★★★★
Manager was very kind.:)
christi baird
★★★★★
Yousuf Shaik
★★★★★
Worked with Jordan and Noel. She has been absolutely amazing!! I would rate 10/10 experience very smooth transition. Will definitely do bussiness again!
Scarlett Hall
★★★★★
Noel was wonderful to sell with!!
Savannah Selby
★★★★★
Noel is very professional.
Lisa Shoemaker
★★★★★
Noelle is so professional and knowledgeable. Highly recommend!
Horacio Guendulain
★★★★★
Very patient and knowledgeable and easy to talk to.
Isabella
★★★★★
R A
★★★★★
Great experience and good value for my rolex. Thanks!
Wendy Jordanov
★★★★★
Noel is terrific: friendly, professional, efficient. Thank you!
Jesse Marable
★★★★★
Noel,the store manager makes the gold buying experience very reasonable,the gold I sold,I understood it needed to to be steamed cleaned and Polished,very reasonable price,I will refer my Middle Eastern friends to Diamond Banc in Green Hills Tennessee, your Friend Jesse Marable
Jackie Carmichael INC.
★★★★★
Amazing service!! Noel was the best and will definitely be returning to do more business in the future!!
Jennifer Tejeda
★★★★★
Excellent service. Professional, knowledgeable, and fair.
Romario Burrell
★★★★★
Noel is the absolute best
Katie Haynes
★★★★★
Noel made the process very easy! She was friendly and efficient!
Kat Lopez
★★★★★
Dan Groover
★★★★★
Noel was knowledgeable, kind, and very efficient. Such a smooth, pleasant experience.
AJ Tenn
★★★★★
Noel provided Great service! Best ever! Hands down!
Lamont Jones
★★★★★
Fast and friendly any questions I had Noel answered and she walked me through the processGlad I chose diamond banc
Juliana Penalo
★★★★★
Keanna R
★★★★★
Noel was such a great help. She answered all my questions and was very nice. Definitely recommend working with the Diamond Banc!
Jamie Holland
★★★★★
Great experience working with Noel and her team!
Gracie Duke
★★★★★
It was an easy process and I enjoyed working with Noel.
Kyle Fry
★★★★★
Easy, fast, friendly, a truly great experience from start to finish!
Marisa M
★★★★★
Noel is a pleasure to work with. She is very helpful and made the whole selling process a breeze. Will definitely do repeat business with her.
Rebekah Steelman
★★★★★
Anna Heard
★★★★★
Matt Heard
★★★★★
Megan Vermeer
★★★★★
Wonderful experience! Excellent service with well trained staff!
Alison Harmon
★★★★★
The manager is very knowledgeable and easy to work with.
Lauren West
★★★★★
Selling my diamonds was such a stress free and seamless process. Noel was great to work with and very knowledgeable. I would highly recommend working with her if you are looking to sell jewelry.
DREAMCATCHER VPS
★★★★★
I enjoy the entire process from beginning to end. Working with Noel is always a pleasure and I appreciate her professionalism and extreme knowledge of jewelry. She has found me some gorgeous pieces and a very nice watch to date and I feel as though I get top dollar for my personal jewelry.
Ned Collins
★★★★★
Noel is a pleasure to work with. Fast, efficient, and friendly.
Vicki McCaskey
★★★★★
Noel was amazing! She made me feel very welcomed and her customer service was 100% amazing. They also have a very welcoming environment! I would definitely recommend to anyone!
Kathleen Trocine
★★★★★
Jason Perry
★★★★★
Diamond Banc of Nashville is THE go to destination to sell or borrow against your fine jewelry and luxury watches! The manager is an expert buyer, very knowledgeable and professional!
Deena Maali
★★★★★
Smooth and easy transaction. Noel made me feel comfortable from start to finish!
Sicily Von
★★★★★
Diamond Banc makes it super easy to sell pre-owned jewelry! They are very knowledgeable and took the time to explain the factors that go into how she comes to the price she can pay. I highly recommend contacting Noel at Diamond Banc in Diamond Cellars, if you have jewelry items to sell in Nashville!
DaKiyyah Page
★★★★★
Jordan was very kind and was there with me every step of the way to answer any questions and made sure to follow up! I highly recommend them! 5 stars all around!!
CᴀʟʟeɴTheSavagꫀ Иᴜꪀሃa ツ
★★★★★
For starters, Diamond Cellar is located in a very nice building that feels luxurious and very professional. Charlee assisted me and she was everything that I would have wanted going into a financial experience that I had reservations about. She answered all of my questions, offered a complimentary beverage, and took the time to really engage in conversation all while maintaining the utmost professionalism. She is a genuine person and the company is the only one I would ever consider handing over a genuine diamond to. It wasn't just an errand or task, it was a pleasant and comfortable experience.
Emmy
★★★★★
Charlee was wonderful in helping me sell my jewelry, 10/10 recommend!!
Kim Lyles
★★★★★
The staff is wonderful ! The store is beautiful an they are so friendly and helpful. I highly recommend this store !
Jurnee Marable
★★★★★
Charles was amazing! She made me feel very welcomed and her customer service was 100% amazing. They also have a very welcoming environment! I would definitely recommend to anyone!
Lindsey Wyatt
★★★★★
Charlee was great to work with! I had diamond jewelry I no longer wanted and Diamond Banc provided a thorough explanation of values, the highest offer and funds were immediate. After checking with multiple places in Nashville, Diamond Banc was the best offer and best overall experience. Thank you Charlee!
zach overfelt
★★★★★
Charlee was professional, quick to respond, and gave me the best offer when I was selling my Rolex.
Lindsey Fox
★★★★★
Working with Charlee Rivers was such a wonderful experience. She is so incredibly knowledgeable when it comes to diamonds and this industry. The transaction was super easy and I definitely recommend her for a trade in or buy! Go see her ASAP!
Ashley Ford
★★★★★
Jamison Durham
★★★★★
Did a deal with Charlee a week ago and she exceeded every expectation I had. Fair price, excellent communication, and strong problem solving skills in the name of client service. Great experience. Will definitely do business with her again.
Tina Cooper
★★★★★
I met with Charlee and I couldn't praise her or the experience enough. I had some gold items I wasn't wearing anymore and thought I would check out what they would be worth. Charlee was very kind, thorough and easy going. She made me feel at ease and I was pleasantly surprised by how much the offer was. Thanks Charlee and Diamond Banc I will tell my friends!!!
Akayla Bryant
★★★★★
Charliee is super amazing and attentive ! Great customer service I would definitely recommend her for anyone .
Judit Katona
★★★★★
If I could do 10 stars I would! I recently had many pieces from my family estate and she took the time with me and gave the best quote I received in town! She was very patient with me and made me feel comfortable as English is my second language. I sincerely appreciate everything she did for me.
James W.
★★★★★
I must say that Charlee was an absolute pleasure to work with… she was knowledgeable, attentive and a consummate professional. I recommend anyone who has pieces to sell or trade go see Charlee! The process was very easy and I am looking forward to doing more business going forward.- James
Jackson Badgley
★★★★★
Very friendly staff, great service. Charlee was a delight to work with! I felt very well taken care of and they have an amazing selection of luxury watches and jewelry.
Stacey Roth
★★★★★
I came in with some high end vintage pieces and met with Charlee. She was so knowledgeable and walked me through the process of selling my jewelry. I left there feeling very satisfied that I got the most value for my pieces and will be coming back in the future.
D F
★★★★★
Best place to sell jewelry items or get a loan with the lowest interest rates!!!! They provide the best offers in a comfortable and professional atmosphere!
Charlee Rivers
★★★★★
Ultimate professionals that are informative and transparent through the loan and buying process. So excited they are here in Nashville!!
See all Google Reviews
Visit a diamond banc near you
Diamond Banc has locations in Tampa, Boca Raton, Miami, Aventura, Orlando, Nashville, Atlanta, Charlotte, Kansas City, Columbia, & Rochester.
We Buy Loose Diamonds
Diamond Buyers of Nashville
Nashville is known for its music. What is something that Nashville is less known for? Diamond sales. Nevertheless, there are several options for selling a diamond or engagement ring in the Nashville metro area.
When you're looking to sell an engagement ring or another diamond, the most important thing to consider is what your diamond is worth. Among the most important characteristics to evaluate a diamond's worth on the secondary market are the carat weight, color, clarity, and shape.
Diamond Banc Nashville is the strongest diamond buyer in Nashville & the entire state of Tennessee. Our industry-leading, data-driven model enables us to provide unparalleled levels of expertise and integrity. We utilize market data from the world's largest diamond industry trading platform to calculate all of the value-adding aspects of your diamond. Once we have run the numbers, we provide you with a market-leading offer and can fund you directly on the spot. Our entire process, from evaluation to funding is convenient, fast, and secure.
Our Diamond Buying Process
At Diamond Banc Nashville, we prioritize transparency and make a great effort in finding and explaining how much your diamond is worth. The majority of local diamond buyers only sell what they buy to a small market. In comparison, Diamond Banc has a national network it sells to including end consumers, jewelry stores, and diamond dealers. Our national network is an advantage that allows us to pay premium market prices for a vast array of diamond qualities and sizes.
Diamond Banc Nashville is affiliated with Diamond Cellar, which is one of the most respected private jewelers in the nation and, in many markets, the exclusive distributor for the most recognizable luxury jewelry brands in the world including Rolex and Cartier.
We offer more financial solutions to our customers than traditional diamond buyers. The options at Diamond Banc include same-day purchase and funding, in addition to consignment services for those who have the time to wait for the ultimate buyer to be identified who will pay the largest premium for their diamond.
Diamond Banc of Nashville loves to see customers in our office, which is situated inside of the Diamond Cellar Nashville store that is located in Green Hills. We will gladly provide you with non-obligatory evaluations of your items. Noel, our Nashville Market Director, and the head diamond buyer has been in the diamond and jewelry industry for 15 years.
In addition to being Tennessee's best diamond buyer, we pay top-of-market prices for Rolex & Patek Philippe watches, diamond jewelry, and designer jewelry, such as David Yurman, Tiffany & Co., Cartier, Chanel, Van Cleef & Arpels, Harry Winston, and more. We are also gold and silver buyers and will buy gold of all types, from gold bullion and coins to broken or damaged gold jewelry.
Whether you're selling us a half-carat diamond or an entire jewelry estate, you will be treated with kindness, respect, and attention. We are the best option when looking to sell your diamond!
At Diamond Banc, we are ready and willing to complete an appraisal of your pieces that is a non-committal determination of your specific situation to determine the best course of action for you. If you prefer to begin online at DiamondBanc.com, you can fill out the form or schedule an appointment, or call Diamond Banc Nashville at 615-695-7675 to schedule an appointment with our Market Director, Noel, at 3805 Green Hills Village Dr., Nashville, TN 37215. Our office is located in the Green Hills area of Nashville within the Diamond Cellar building.
Diamond Banc Nashville serves a wide area of the Nashville metro including but not limited to: Cannon, Cheatham, Davidson, Rutherford, Dickson, Maury, Robertson, Trousdale, Macon, Smith, Sumner, Hickman, Wilson, and Williamson Counties.