Nashville's Best Diamond Buyer
Fast. Simple. Secure.
Our expert diamond buyers will pay the most for your diamonds.
Describe your item
Final Step
Thank You
THANK YOU
We have received your submission.
A member from our team will
contact you shortly!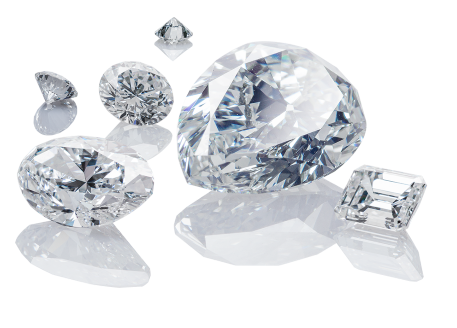 We Buy Loose Diamonds
Diamond Buyers of Nashville
Nashville is known for its music. What is something that Nashville is less known for? Diamond sales. Nevertheless, there are several options for selling a diamond or engagement ring in the Nashville metro area.
When you're looking to sell an engagement ring or another diamond, the most important thing to consider is what your diamond is worth. Among the most important characteristics to evaluate a diamond's worth on the secondary market are the carat weight, color, clarity, and shape.
Diamond Banc Nashville is the strongest diamond buyer in Nashville & the entire state of Tennessee. Our industry-leading, data-driven model enables us to provide unparalleled levels of expertise and integrity. We utilize market data from the world's largest diamond industry trading platform to calculate all of the value-adding aspects of your diamond. Once we have run the numbers, we provide you with a market-leading offer and can fund you directly on the spot. Our entire process, from evaluation to funding is convenient, fast, and secure.
Our Diamond Buying Process
At Diamond Banc Nashville, we prioritize transparency and make a great effort in finding and explaining how much your diamond is worth. The majority of local diamond buyers only sell what they buy to a small market. In comparison, Diamond Banc has a national network it sells to including end consumers, jewelry stores, and diamond dealers. Our national network is an advantage that allows us to pay premium market prices for a vast array of diamond qualities and sizes.
Diamond Banc Nashville is affiliated with Diamond Cellar, which is one of the most respected private jewelers in the nation and, in many markets, the exclusive distributor for the most recognizable luxury jewelry brands in the world including Rolex and Cartier.
We offer more financial solutions to our customers than traditional diamond buyers. The options at Diamond Banc include same-day purchase and funding, in addition to consignment services for those who have the time to wait for the ultimate buyer to be identified who will pay the largest premium for their diamond.
Diamond Banc of Nashville loves to see customers in our office, which is situated inside of the Diamond Cellar Nashville store that is located in Green Hills. We will gladly provide you with non-obligatory evaluations of your items. Noel, our Nashville Market Director, and the head diamond buyer has been in the diamond and jewelry industry for 15 years.
In addition to being Tennessee's best diamond buyer, we pay top-of-market prices for Rolex & Patek Philippe watches, diamond jewelry, and designer jewelry, such as David Yurman, Tiffany & Co., Cartier, Chanel, Van Cleef & Arpels, Harry Winston, and more. We are also gold and silver buyers and will buy gold of all types, from gold bullion and coins to broken or damaged gold jewelry.
Whether you're selling us a half-carat diamond or an entire jewelry estate, you will be treated with kindness, respect, and attention. We are the best option when looking to sell your diamond!
At Diamond Banc, we are ready and willing to complete an appraisal of your pieces that is a non-committal determination of your specific situation to determine the best course of action for you. If you prefer to begin online at DiamondBanc.com, you can fill out the form or schedule an appointment, or call Diamond Banc Nashville at 615-695-7675 to schedule an appointment with our Market Director, Noel, at 3805 Green Hills Village Dr., Nashville, TN 37215. Our office is located in the Green Hills area of Nashville within the Diamond Cellar building.
Diamond Banc Nashville serves a wide area of the Nashville metro including but not limited to: Cannon, Cheatham, Davidson, Rutherford, Dickson, Maury, Robertson, Trousdale, Macon, Smith, Sumner, Hickman, Wilson, and Williamson Counties.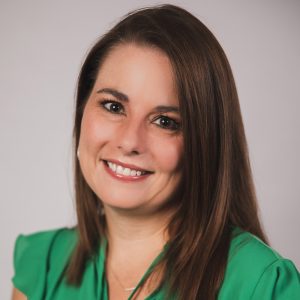 Director, Diamond Banc Nashville
Noel Wickline
Noel Wickline is the Director of Diamond Banc in Nashville, TN. She has over 15 years experience in the jewelry industry working as a Jewelry Buyer for some of the top bridal & fashion designers in the industry. Noel graduated from Georgia State University with a Bachelor of Arts degree in Jewelry Design. She is also a GIA Diamonds Graduate and GIA Colored Gemstones Graduate—and her deep knowledge of the jewelry industry and longstanding career as a jewelry buyer ensure clients that they are receiving an accurate, true evaluation when it comes to selling or receiving a loan secured by their jewelry. Visit Noel at our Diamond Banc office in Green Hills!
HOW IT WORKS
Get a Quote
No Risk & No Obligation
Complete our free and simple submission form describing your item. After reviewing your submission, our team of experts will contact you with an initial quote, usually within one business day.
Start a Quote
Expert Evaluation
Mail-In or In Person
After reviewing our initial offer, we will provide you with a fully insured, prepaid shipping label to safely send your items to our national headquarters for official evaluation. You are also welcome to visit one of our numerous locations nationwide to immediately complete your transaction in person.
Receive Cash
Fast & Secure
Once your item has been evaluated, we will contact you with our official offer and arrange for an immediate payment via check or wire transfer. Don't like our offer? No worries! Your item will be quickly returned to you. No risk. No obligation.