Fast. Simple. Secure.
NASHVILLE GOLD & SILVER BUYER
Get up to $500,000 in 24 hours or less from our gold & silver buyers.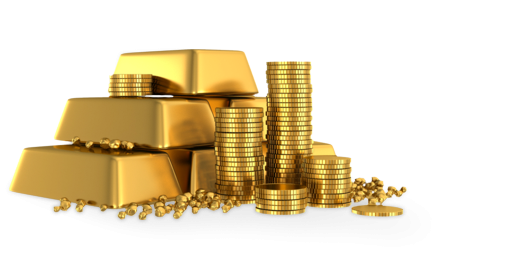 What We Buy
If you have jewelry you do not wear or bullion you do not want, Diamond Banc Nashville will buy the gold and silver items you no longer want or need. We can buy significant amounts of precious metals from the public while still offering you the best price, because of our time-honored and established partnership with several of the biggest refiners in the country.
Gold Jewelry of Any Type

Broken Gold Jewelry

Gold/Silver Bullion

Scrap Gold

Gold/Silver Coins

Dental Gold
When you're selling your gold jewelry items in Nashville, Diamond Banc sorts all of your items based on their gold purity to ensure we are paying for each unique piece. Diamond Banc is a high-volume gold buyer, selling large quantities on a monthly basis, which ensures industry-leading payouts for our clients. We encourage customers to get several quotes from other gold buyers in the Nashville and Middle Tennessee area prior to giving us the opportunity to make them the best offer. Diamond Banc of Nashville is happy to provide our clients with our expertise in a zero pressure environment. You will never be obligated to sell, but if you accept our offer we issue immediate and hassle-free funding.
The Premier Gold Buyer in Nashville
When you sell your gold pieces to Diamond Banc Nashville, our process includes separating all the items into categories by their gold purity to make sure what we pay matches the unique value of each item. At Diamond Banc, we sell large quantities of gold every month, enabling us to offer our clients industry-leading payouts. We want our clients to know they are receiving the premier offer for their gold and silver. We tell our customers to verify our offer is the best by getting quotes for the same items from other gold buyers in the Nashville and Middle Tennessee area. Once our clients have explored other options, we will give the best offer. Diamond Banc of Nashville is happy to give our clients with our expertise in a non-obligation environment. You will never be pressured by Diamond Banc Nashville to sell your items, but if you accept our offer, we issue immediate and hassle-free funding.
Diamond Banc Nashville sets itself apart from most other gold buyers by taking into consideration that the item could be worth more than simply its gold weight. In comparison, gold buyers will typically just evaluate the gold contents of an item when determining the value. Frequently, we will pay a premium on items considered fine gold jewelry. At Diamond Banc, we have the experience and knowledge to identify noteworthy designer gold jewelry like Cartier and Tiffany & Co. that are eligible for more of a premium. Along with the gold weight of the items you are selling, Diamond Banc pays for the accent diamonds in the pieces as well.
Diamond Banc is the leading gold buyer in Nashville for the following:
Old gold jewelry, even if it is worn down or broken

Heavy gold-weight necklaces, chains, bracelets, earrings, rings, etc.

Unworn gold jewelry of all types, even if the item is a dated style

Gold coins: American Buffalo and Eagles, African Krugerrands, Canadian Maple Leafs, and other gold coins of various kinds

Gold, platinum, and silver bullion and bars
We know there is not a shortage of gold buyers in Tennessee, but finding a gold buyer who is transparent, trustworthy and prompt is rare. Diamond Banc is known across the nation as a luxury gold and jewelry buyer who works with the best interests of our clients. 
At Diamond Banc, we are ready and willing to complete an appraisal of your pieces that is a non-committal determination of your specific situation to determine the best course of action for you. If you prefer to begin online at DiamondBanc.com, you can fill out the form or schedule an appointment, or call Diamond Banc Nashville at 615-695-7675 to schedule an appointment with our Market Director, Noel, at 3805 Green Hills Village Dr., Nashville, TN 37215. Our office is located in the Green Hills area of Nashville within the Diamond Cellar building. 
Diamond Banc Nashville serves a wide area of the Nashville metro including but not limited to:  Hickman, Cheatham, Dickson, Maury, Davidson, Cannon, Williamson, Macon, Trousdale, Sumner, Robertson, Smith, Wilson, and Rutherford counties.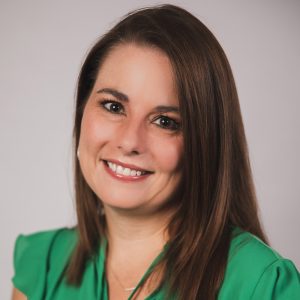 Director, Diamond Banc Nashville
Noel Wickline
Noel Wickline is the Director of Diamond Banc in Nashville, TN. She has over 15 years experience in the jewelry industry working as a Jewelry Buyer for some of the top bridal & fashion designers in the industry. Noel graduated from Georgia State University with a Bachelor of Arts degree in Jewelry Design. She is also a GIA Diamonds Graduate and GIA Colored Gemstones Graduate—and her deep knowledge of the jewelry industry and longstanding career as a jewelry buyer ensure clients that they are receiving an accurate, true evaluation when it comes to selling or receiving a loan secured by their jewelry. Visit Noel at our Diamond Banc office in Green Hills!
HOW IT WORKS
Get a Quote
No Risk & No Obligation
Complete our free and simple submission form describing your item. After reviewing your submission, our team of experts will contact you with an initial quote, usually within one business day.
Start a Quote
Expert Evaluation
Mail-In or In Person
After reviewing our initial offer, we will provide you with a fully insured, prepaid shipping label to safely send your items to our national headquarters for official evaluation. You are also welcome to visit one of our numerous locations nationwide to immediately complete your transaction in person.
Receive Cash
Fast & Secure
Once your item has been evaluated, we will contact you with our official offer and arrange for an immediate payment via check or wire transfer. Don't like our offer? No worries! Your item will be quickly returned to you. No risk. No obligation.