Fast. Simple. Secure.
Rochester's Premier
Buyer of Gold & Silver
Affiliated with Mann's Jewelers in Rochester, NY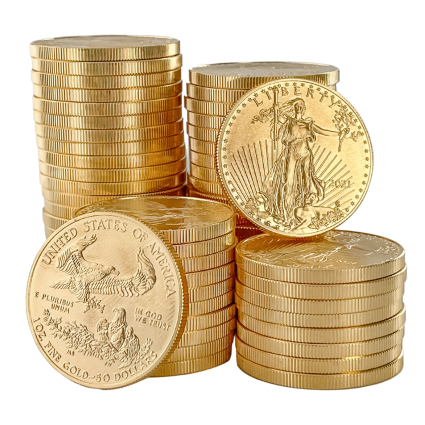 What We Buy
Mann's Jewelers, a Rochester institution, has partnered with Diamond Banc to offer premium gold buying services to all of Rochester, New York. Unlike traditional gold buyers who buy most gold items strictly based on gold content, Diamond Banc evaluates all items for the possibility of them being worth more than just their gold value. We often pay extra for fine gold jewelry. Diamond Banc gold buyers have the ability to identify designer gold jewelry that is worth premium payouts, such as Tiffany & Co. and Cartier.
When you're selling your gold jewelry in Rochester, Diamond Banc separates your items based on their gold purity to accurately and precisely pay you for every item. Diamond Banc is a large-volume gold buyer, selling significant quantities to refineries at a time to ensure premium payouts for our clients.
Our customers are treated with kindness and respect and we provide them all the information to make the best decision for their situation. If you accept our offer, we issue immediate payment on the spot.
Diamond Banc Is The Best Gold Buyer In Rochester And Buys The Following:
Gold jewelry, even if it's damaged or an outdated style.
Heavy gold-weight chains and bracelets.
High-quality gold jewelry.
Designer gold jewelry such as Henry Dunay, David Yurman, and more.
Vintage and estate gold jewelry.
Gold, silver, and platinum bullion.
Gold coins, such as South African Krugerrands, Canadian Maple Leafs, and American Buffalos & Eagles.
Diamond Banc of Rochester is located inside of Mann's Jewelers on Monroe Avenue. To speak with a gold buyer and receive our purchase offer, please fill out the form above, or visit Mann's Jewelers in person today.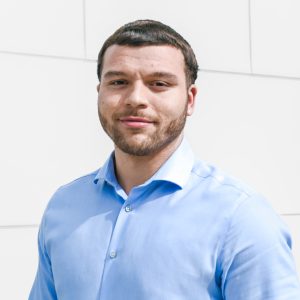 Meet Our National Director of Funding
Jordan Isaacs
Jordan Isaacs is the National Director of Funding for Diamond Banc's corporate office. His primary focus is to ensure that our clients receive the best experience possible while evaluating their items for immediate sale or loan services. Jordan is an expert communicator with prompt and informative follow-up. His unique skill set and expertise allow him to provide the highest offers in the industry, financing options catered specifically to our clients, and exceptional service. Please call us or make an online submission to begin working with Jordan.
HOW IT WORKS
Get a Quote
No Risk & No Obligation
Complete our free and simple submission form describing your item. After reviewing your submission, our team of experts will contact you with an initial quote, usually within one business day.
Start a Quote
Expert Evaluation
Mail-In or In Person
After reviewing our initial offer, we will provide you with a fully insured, prepaid shipping label to safely send your items to our national headquarters for official evaluation. You are also welcome to visit one of our numerous locations nationwide to immediately complete your transaction in person.
Receive Cash
Fast & Secure
Once your item has been evaluated, we will contact you with our official offer and arrange for an immediate payment via check or wire transfer. Don't like our offer? No worries! Your item will be quickly returned to you. No risk. No obligation.