Fast. Simple. Secure.
The Nation's Leading Jewelry Buyer
Unlock the Financial Potential of Your Jewelry with the #1 Jewelry Buyer in the Country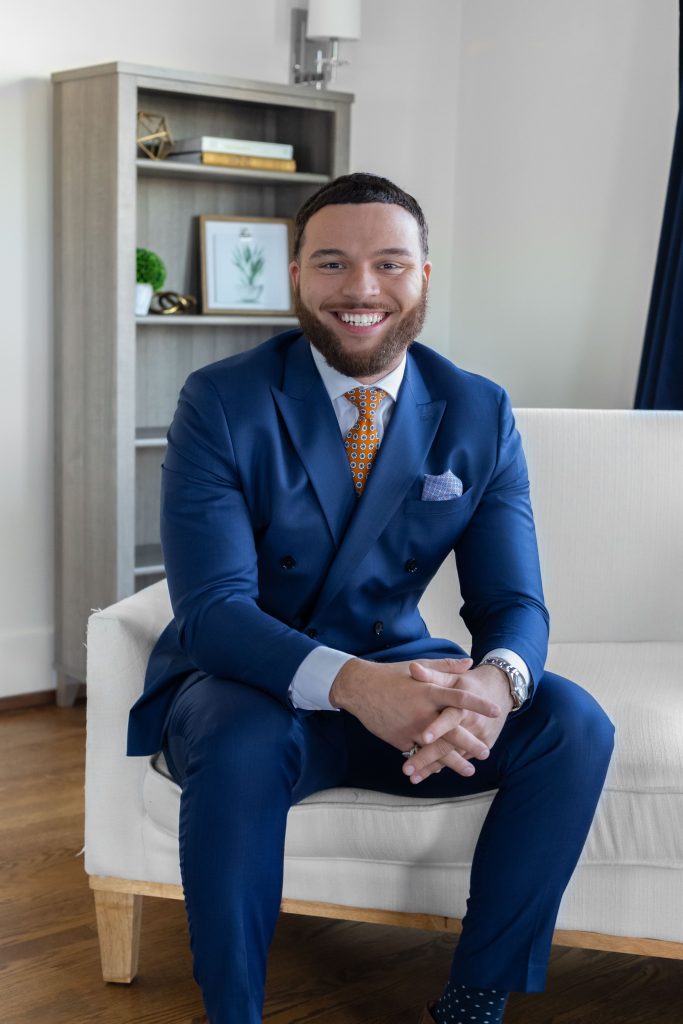 Jordan Isaacs
Columbia, MO
As the National Director of Funding at Diamond Banc's corporate office, Jordan Isaacs prioritizes providing top-notch client experiences during the assessment of their items for immediate sale or loan services. With excellent communication skills and a talent for prompt and informative follow-up, Jordan's expertise enables him to offer the highest values, the most competitive rates in the industry, personalized financing options, & exceptional service to each and every client. To start working with Jordan, give us a call or fill out our online submission form.
Our experience with Diamond Banc was very positive. The process was as secure as possible, the information was timely and accurate, pricing was fair based upon wholesale market factors, and it was executed smoothly. We would happily do business with them again.
Visit a diamond banc near you
Diamond Banc has locations in Tampa, Boca Raton, Miami, Aventura, Orlando, Nashville, Atlanta, Charlotte, Kansas City, Columbia, & Rochester.
FAQs
There are two ways to work with us:
Work with us online: Fill out our online submission form above & receive a quote within 24 hours from one of our expert jewelry buyers. Our team will provide you with a fully-insured shipping label to mail your item(s) to our headquarters & issue funding immediately upon accepting our offer.
Visit an office near you: Schedule an appointment at one of our offices nationwide to have your jewelry evaluated on the spot, right in front of you, in a private, luxury environment & get paid immediately.
What if I don't accept Diamond Banc's purchase offer?
If you elect not to accept our purchase offer, your items will be expedited back to you under a fully-insured shipping label.
What jewelry brands do you buy?
Diamond Banc purchases a variety of designer jewelry brands, including but not limited to, Cartier, Tiffany & Co., Graff, Van Cleef & Arpels, Harry Winston, & David Yurman.
Upon acceptance of our purchase offer, we will issue payment to you immediately via check or wire transfer.
How long does it take to sell my jewelry?
Our buying process is fast and secure. Your transaction can be funded in as little as 24 hours.
Is my jewelry safe while in transit?
Yes. Your jewelry items are insured while in transit and while in our possession. We provide you with a fully insured shipping label to send your item(s) to our headquarters.

Our shipping & logistics team tracks your package every step of the way. From the moment your item arrives at our headquarters, it remains on continuous video surveillance until the package is opened and your items are verified.
What is a Jewelry Equity Loan?
At Diamond Banc, you have the option to retain ownership of your jewelry, while still enjoying the liquidity as if you sold outright. Diamond Banc is the nation's #1 jewelry buyer & jewelry-secured lender.
With a Jewelry Equity Loan, you can borrow against the value of your jewelry while still retaining ownership of it. Visit our Jewelry Equity Loan page for more information.
When selecting a jewelry buyer, the three primary factors you should consider are:
Do they have the expertise and national reach to make an industry-leading offer?
Do they conduct the jewelry-buying process with the utmost honesty and integrity?
Are they well-capitalized and organized to deliver a smooth transition?
Our national firm operates in a branded, modern fashion. We deploy expertise, transparency, and technology to deliver the best jewelry-selling experience in the nation to those looking to find the ultimate Jewelry buyer. Our sole focus and company mission are to provide consumers with the most money for their fine jewelry, large diamonds, Rolex watches, and designer jewelry pieces.
We offer a convenient, secure, and simple ship-in process or in-person jewelry-buying services at our locations across the country. Our team of expert gemologists, evaluators, and watch buyers have years of experience in the luxury jewelry industry and have previously held positions for the top jewelers in the world, like Tiffany & Company, Cartier, and Patek Philippe. We have the knowledge and experience to accurately evaluate your jewelry, ensuring we extend you an industry-leading offer. We are jewelry buyers who specialize in buying major diamonds and high-end jewelry pieces, making us the best jewelry buyer in the nation for those looking to sell high-value pieces.
We understand the value of your jewelry and are committed to providing a personalized and luxurious experience to each of our clients. When it comes to the types of jewelry we acquire as Jewelry buyers, we acquire a wide range of pieces, including diamond engagement rings, Rolex watches, signed pieces by high-end designers, gold jewelry, large and important diamonds, Antique cut diamonds, old European and mine-cut diamonds, GIA certified diamonds and non-certified diamonds. Diamond Banc is uniquely positioned to be among the strongest jewelry buyers in the nation of truly exceptional pieces and diamonds 2-10 carats and larger.
Our overnight mail-in process is simple and secure. Whether you plan to visit one of our locations or overnight your items to our headquarters, the process is largely the same.
Fill out our online submission form above. Our team will promptly reach out with an offer.
Schedule an in-office appointment at an office near you, or we'll send you a pre-paid insured shipping label to overnight your items to our headquarters.
We evaluate your jewelry in person and present you with our formal offer.
If you accept, payment is issued immediately.
You can be located anywhere in the nation, and Diamond Banc will best serve the needs of those searching for a "Jewelry buyer near me". Our friendly and client-driven team is always happy to provide complementary values and information on the items we are considering selling. We simply like to hear from our potential clients and help people. We look forward to serving you.