If you're holding on to lavish items such as loose diamonds, an engagement ring, designer jewelry, or luxury brand watches and looking to leverage these intangible assets, keep up reading.
Can jewelry be used as collateral for a loan? The short answer is yes, as long as you know where to go to make the most out of it. If you wish to seize an interesting business opportunity, overcome a financial barrier or go on that long-vacation trip you've always dreamt of, choosing the right luxury lender means getting a loan that's 100% value-driven and worthy of your time and investment.
In this piece, we'll disclose a few key advantages why Diamond Banc can give you much more flexibility and return if you're on Google searching "jewelry pawn shop near me". 
A LOAN OBTAINED EASILY, FAST & WITH UTMOST CONFIDENTIALITY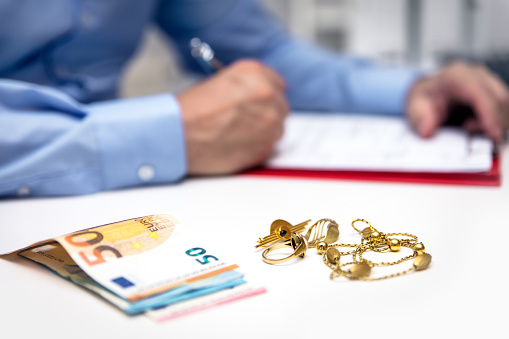 Our jewelry equity loans are uncomplicated to qualify for and executed with utmost speed & privacy. The beauty about it is that we simply don't care about your credit score because your pretty jewelry will set the tone for how much you can borrow.
You can either walk in with your item at one of our nationwide locations or fill out our online form to provide as much information you've got handy regarding your collateral. Once submitted, one of our experts will touch base with you within 1 business day with an initial offer and expedite the whole process.
One thing we would like to clarify is that we are NOT a pawnshop. Our servicing area is not a showroom with randomly-stocked used merchandise that's all over the place. 
At Diamond Banc, you get to pledge your jewelry for a much decent loan and in a more stylish, modern, and discrete office. We have a sit-down, listen and dialogue type of approach with all of our customers. Diamond Banc is where you'll be greeted by true industry professionals in a comfy, personable atmosphere. 
Here, you won't have to look over your shoulder continuously as you will be enjoying an absolutely private and luxurious experience while borrowing your much needed cash.
UNMATCHED BENEFITS WHEN YOU PAWN JEWELRY

This has to be the very first advantage to deal with us and not get fooled by the bright neon lights and huge signs at the storefront of pawnbrokers. We challenge you to take your jewelry item and get a quote from 3-4 pawn shops, then come to Diamond Banc. Let's see why:
LOWEST LOAN RATES IN USA

A monthly interest rate of only 2.5% or an APR (annual percentage rate) of 30% when the liquid wholesale value of your collateral stands between 30% to 50%.
FLEXIBLE REPAYMENT PLANS

Diamond Banc delivers the most value-driven jewelry loans for consumers in the United States. We are that company. We've got quite bendable plans with a minimum payback terms ranging from 61 days all the way to a 5 years period for those seeking a longer deal.
ENHANCED FLEXIBILITY WITH YOUR FUNDS

The beauty about asset-based loans is that you are free to do whatever you want with your money because there are no restrictions. Banks and other credit providers will tie strings to your hands and feet once you have finished reading their loan agreements.

That is why we are convinced that jewelry pawning is the perfect solution for any individual needing quick money. Whether you want to invest on a mind-blowing NFT project or pay a very important hospital bill for you or a loved one, a jewelry loan is a smart option to consider.
DIAMOND BANC HAS INDUSTRY EXPERTS AS STAFF
Another way to guarantee a higher loan value is by working with an expert. Diamond Banc's expert buyers and lenders have been working in the jewelry and watch industry for decades, and appreciate the value of your designer jewelry more than a pawnshop.

Some of our team members have high-end retail experience at stores like Tiffany & Co. or Cartier just to name these two, and deeply understand the brand value and intricacies of almost every designer brand product. We don't simply weigh your gold and guess how much each gemstone is worth.
We carry a database of designer jewelry models from some of the finest names in the world and can pinpoint value-adding factors in a matter of seconds.
PAWN SHOPS WON'T LEND YOU THAT MUCH CASH

When consumers attempt to borrow money in Miami, they often let us know that it was quite a challenge for many of them to find a decent luxury lender in the local market.
Due to not having the prestige of hiring GIA-graduate gemologists, high-end retail salespeople or expert jewelers, pawn shops are bound to miss out on vital value-adding factors on your jewelry which could directly affect the loan amount you could be eligible for.
Many pawnbrokers don't have the means to lend you capital surpassing 5 digits. Diamond Banc possesses the large capital resource, expertise and knowledge necessary to sell or loan jewelry items reaching numbers like $500,000 under 24 hours.
GO WITH A LOW RISK, HIGH RETURN LENDER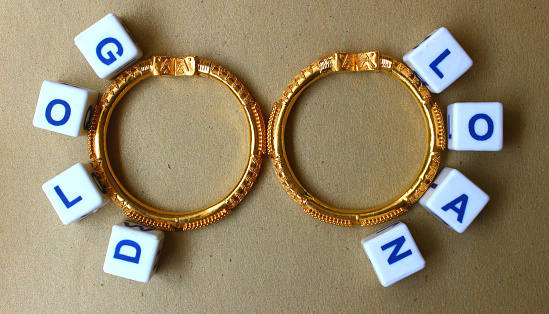 Diamond Banc strives to give its customers the opportunity to retain ownership of their fine jewelry. So when you borrow money in Miami: we give you cash-on-hand to resolve something urgent or invest on an important business opportunity that needs immediate action.
Unlike pawn loans or bank loans, the risk element is much more inferior for jewelry loans. We never notify credit bureaus even if you're having trouble paying back, your credit score goes unharmed.
When requesting a loan with us, you'll never be hassled with proof of employment papers or pay stubs, you jewelry will speak for you!
FLEXIBLE REPAYMENT OPTIONS TAILORED TO YOUR NEEDS
In the long run, we know you care for your precious items that's why we want to make sure you recoup them. 
Did you know that Diamond Banc has a paid-back policy that will allow you to put a larger amount down on the main credit agreement, in an effort to reduce the monthly interest rate. Consequently, giving you the opportunity to settle your loan and redeem your jewelry piece faster!

Diamond Banc serves state-to-state, providing loan-seekers peerless financial options to liquify their luxury goods, through outright sale, jewelry loans, or consignment. 
We work in a modernized, branded way and deliver competence and clarity at each interaction. Our goal is to make you feel confident in choosing the best lending terms that best works for you, and we do it in a data-driven, luxury fashion. Our loaning procedure is straightforward, discrete, and speedy.
CONCLUSION
In a nutshell, if you need a quick loan without the long waiting time, paperwork submission and stress that someone may check up on your credit score come to Diamond Banc. We provide loans backed by your fine jewelry, loose diamonds, or luxury brand watches.
You can get going today by filling out our no-obligation, risk-free jewelry equity loan form, or swing by one of Diamond Banc's nationwide locations.
Diamond Banc is the nation's top-rated jewelry buyer & lender. Visit one of our nationwide locations, or work with us from the comfort of your home.
CONTACT DIAMOND BANCnavigate_nextGET A LOANnavigate_nextSELL MY JEWELRYnavigate_next
Related Posts