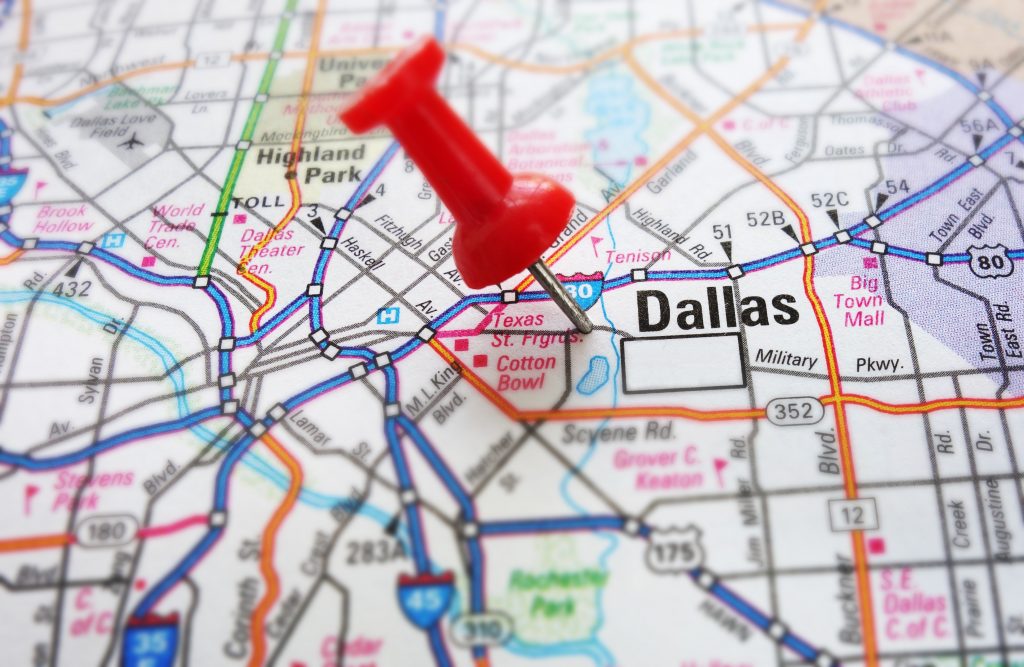 Dallas has countless jewelry buyers and options for individuals looking to sell their unwanted diamonds, jewelry and luxury watches. When you're looking to sell jewelry in the Dallas area, finding a highly qualified, trustworthy jewelry buyer can be the difference between receiving the highest possible price after a simple, client focused experience or getting offered far less than your jewelry is worth in an uncomfortable exchange. Diamond Banc is the nation's premier jewelry buyer and not only offers multiple selling structure options, but also offers multiple ways to complete the selling process. 
Start online, complete in person or via secure shipping.
Diamond Banc allows clients to start the process of selling jewelry in Dallas from the comfort of their home by completing a quick and simple online submission form. Once an online submission is completed, Diamond Banc's team of experts will quickly get to work reviewing the details of items submitted to ensure every value-adding factor is taken into consideration so the highest possible price can be offered. Clients will then be contacted by a Diamond Banc team member and presented with an industry leading offer and all of the client options will be outlined in detail. If a client decides to proceed with accepting their offer in Dallas, they will have two options for completing the transaction. 
Option 1: Secure Shipping
Diamond Banc will provide the client with a prepaid, fully insured FedEx shipping label and detailed packing instructions on how to safely package their items to guarantee their items will be safe and fully covered by Diamond Banc's insurance while in transit. Click here for more details on Diamond Banc's secure shipping process.
Option 2: In Person Verification
Diamond Banc has trusted jewelry experts in Dallas who can provide in person verification and authentication services on Diamond Banc's behalf. This allows clients to complete their transaction on the spot without having to first ship their items to Diamond Banc's headquarters in Columbia, MO. Diamond Banc's team will schedule the client an appointment with the local Dallas jewelry expert at their earliest convenience so items can be inspected and verified. Once items have been evaluated by the jewelry expert in Dallas, transaction documents will be completed online via electronic signature and funds will be issued the same day via wire transfer. Client items are then securely packaged by the expert and shipped to Diamond Banc's headquarters via fully insured FedEx overnight shipping. 
The Diamond Banc Advantage:
Kindness & Communication:

Diamond Banc was created from a family of jewelers. We were built on the premise that clients should be treated with the same respect and enthusiasm when they wish to sell their jewelry, as they received when they initially purchased it. 

High Purchase Prices:

Diamond Banc's ownership group is composed of several of the largest independently owned jewelry retailers in the country whose sales exceed $50 million annually. This unique advantage allows us to pay premium prices for your jewelry as we sell a significant amount back to the end consumer. In addition, our proprietary selling process includes national jewelry dealer auctions and trading platforms. We know which buyers most appreciate which types of jewelry, allowing us to pay you the most. This comprehensive network also allows us to offer accurate and data-driven offers to make sure you're getting the most for your jewelry. 

Speed & Ease:

You will find that Diamond Banc's communication and speed of follow up is unmatched from any other jewelry buyer or online jewelry buyer in the nation. We do what we say we will do, issue payment promptly, and provide maximum communication throughout the process. 

Safety & Integrity:

Diamond Banc maintains an A+ rating with the BBB and knows the best way to continue to grow is by putting our customers first and operating with high integrity. From shipping to storage, Diamond Banc implements rigorous tracking and video recording procedures. We treat your valuable and treasured items as if they were our own.
Diamond Banc is the best jewelry buyer serving the Dallas area! Get started today by completing a quick and simple online submission form today. 
Related Posts