Atlanta Rolex Buyer
Our watch buyers know exactly what your Rolex is worth
and pay industry leading prices.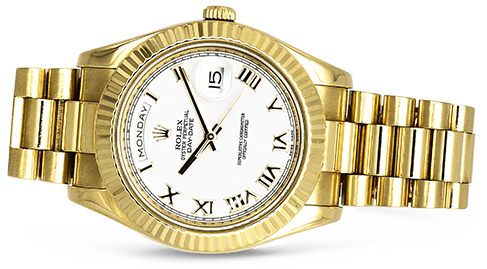 We Buy Rolex Watches
DB Organization LLC is a Georgia firm and a subsidiary of the national Diamond Banc brand.
There are plenty of Rolex buyers in the greater Atlanta area. However, if you're wanting to sell your Rolex for the most money possible, DB Organization is the only Atlanta Rolex buyer to visit. Selecting the right Rolex Buyer is a must when selling your Rolex to ensure you achieve the highest possible selling price.
Our family of brands and companies, together form one of the nation's best Rolex buyers. Our expert watch buyers have vast expertise when it comes to understanding the market value of your watch. Our Rolex buyers consider all value enhancing factors such as model, age, condition and rarity when determining the current market value of your Rolex and our corresponding offer.
What Is My Rolex Worth?
Numerous factors contribute to the current value of your Rolex. The value of your Rolex watch has no correlation to its original or current MSRP. The secondary Rolex market is singularly driven by market demand. Often, a Rolex is worth more on the secondary market than what the original purchaser paid for it. We regularly pay our customers substantially more for their used Submariner, GMT-Master II, and Daytonas than they paid for the watches when brand new. Numerous vintage Rolex models have greatly appreciated over time. The condition of a vintage Rolex has a tremendous effect on its value.
Selling to us is the smart choice if you wish to get the most money when selling your Rolex in Atlanta, Georgia. Our network of common ownership companies makes us the premier Rolex buyer with offices throughout the country. Our offers are based on current market data, which in turn provides you with the strongest selling price. Our watch buying process is simple, easy and prompt. Our diverse and expansive network of Rolex dealers, retailers and private collectors ensures we can always pay you a market leading price for your Rolex. DB Organization is a buyer of all Rolex models, in any condition. If you are in the Atlanta, GA area and are wanting to sell your Rolex to the best Rolex buyer, look no further than us.
Rolex watch models we are actively seeking to buy:
Rolex Submariner
Rolex Sea-Dweller
Rolex Deepsea
Rolex GMT-Master & GMT-Master II
Rolex Day-Date (President) & Day-Date II
Rolex Datejust & Datejust II
Rolex Cosmograph Daytona
Rolex Yacht-Master & Yacht-Master II
Rolex Explorer & Explorer II
Rolex Air-King
Rolex Milgauss
Rolex Pearlmaster
Rolex Sky-Dweller
Rolex Oyster Perpetual
Rolex Oyster Perpetual Date
Rolex Oysterquartz
Where to Sell Your Rolex in Atlanta, Georgia
Finding the best Rolex buyer can be daunting, especially in Georgia where there is no shortage of Rolex buyers. However, it is essential to pick the right buyer to trust when you're selling your Rolex watch. If you are located in Atlanta and looking to sell your Rolex watch, DB Organization LLC in Atlanta is the best option.
Here are three questions that can help guide you through the process of selecting the best Rolex buyer:
What is my Rolex worth?
Can I trust my Rolex buyer?
Am I getting the most for my Rolex watch?
These factors can help you to eliminate Rolex buyers that might be the wrong fit and can help you locate your perfect Rolex buyer.
What is my Rolex's value?
If you're looking to receive the best offer when selling your Rolex, it is important to understand what that watch is approximately worth and what factors contribute to the overall value of a Rolex. Ultimately, the Rolex value will depend on the market demand and condition of the watch. Although there are several factors to consider when looking up your Rolex's worth, the most important factors include: the model of your Rolex, the overall condition of the watch, the year of production, the "rarity" of your watch, and the Rolex coming with the original Rolex box and warranty card and/or paperwork.
The amount of wear on your Rolex, the movement's condition and overall demand for your specific Rolex model are the key factors in determining your Rolex value and what DB Organization LLC is able to offer. Bringing the original Rolex box and warranty card documentation with you when meeting with our Rolex buyer in Atlanta can result in hundreds of dollars.
Can I trust my Rolex buyer?
Another key factor to consider is: "Do I trust this Rolex buyer"? When selling any valuable item, especially something important like your Rolex, you want to feel secure in the buyers' reputation, financial standing and ethics. Diamond Banc is a national buying and lending company that has an excellent reputation, high ethical standards and stellar financial means to assist you when selling your Rolex timepiece. You must trust your Rolex buyer to have the funds available to buy your Rolex outright.  DB Organization LLC not only provides you with a fair and accurate valuation of your timepiece at no obligation, we also provide immediate payment when you do decide to sell your Rolex. DB Organization LLC always ensures your information is private and the process is entirely confidential.
DB Organization LLC is fully committed to providing the best option when selling your Rolex timepiece. Selling your Rolex to DB Organization LLC of Atlanta is confidential, safe and couldn't be more simple of a process, with funds being issued immediately. We appreciate the opportunity to earn your business and look forward to scheduling an appointment in our private Atlanta office. DB Organization LLC is always happy to provide no-pressure, no-cost, liquid value assessments on your Rolex watch.
Am I getting the most for my Rolex watch?
The final factor to consider is whether you're getting the most for your Rolex. Even if you have a clear understanding of your Rolex's value, it's important to partner with a buyer who has the infrastructure to ensure you realize that value and receive the most for your watch. DB Organization LLC is your best option if you wish to receive the highest amount when selling your Rolex in Georgia. We give our clients the highest immediate purchase offers for their watches based on real-time market data. DB Organization LLC has a vast network of collectors, retailers, Rolex brokers, and watch dealers who are eager to purchase pre-owned Rolex watches.
Our wide network of selling avenues allows us to provide the strongest purchase prices of any Rolex buyer in Atlanta and ALL of Georgia as a whole. Our Rolex purchasing process is simple. DB Organization LLC of Atlanta buys all conditions and models of Rolex, from brand new watches to vintage models such as the vintage Daytona, vintage GMT Master, and vintage Submariner. We also purchase dress models such as the Rolex Day-Date (President) and Datejust. We buy both men and ladies' Rolex watches. DB Organization LLC is here to provide you with a clear understanding of your Rolex's value.
How can I find out what my Rolex is worth?
Fill out the form above and we will quickly provide a purchase quote and work with you to set up an appointment at our private Atlanta office. Call our office or email Jason, our Atlanta Director, to set up an in-office appointment.
Know your Rolex model number? Enter it into our Rolex Value Calculator and an approximate value will instantly be provided which is subject to us viewing the watch in person.
DB Organization LLC serves a wide area of the Atlanta metro including but not limited to:
Clayton, Cherokee, DeKalb, Cobb, Gwinnett, Fayette, Douglas, Fulton, Forsyth, Rockdale, and Henry counties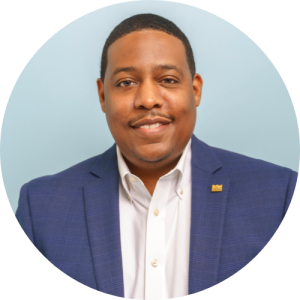 Meet our Atlanta Director
Jason Perry, GG AJP
Jason
 is a jewelry industry professional with formal education in communications, gemology, jewelry design, and appraising. A GIA Graduate Gemologist with a career spanning over 15 years, he contributed to the success of leading jewelry retailers in sales and management roles, prior to gaining specialized experience as a national traveling Jewelry Appraiser providing valuations of modern designer and vintage period jewelry, as well as top luxury watch brands such as Rolex and Cartier.
As Director of DB Atlanta, 
Jason
 possesses a passion to use his expertise to make a unique impact in the jewelry and financial industries through building a reputation of impeccable customer care, meeting clients' needs by providing them with tremendous value through the company's innovative lending and liquidation services.
HOW IT WORKS
Get a Quote
No Risk & No Obligation
Complete our free and simple submission form describing your item. After reviewing your submission, our team of experts will contact you with an initial quote, usually within one business day.
Start a Quote
Expert Evaluation
Mail-In or In Person
After reviewing our initial offer, we will provide you with a fully insured, prepaid shipping label to safely send your items to our national headquarters for official evaluation. You are also welcome to visit one of our numerous locations nationwide to immediately complete your transaction in person.
Receive Cash
Fast & Secure
Once your item has been evaluated, we will contact you with our official offer and arrange for an immediate payment via check or wire transfer. Don't like our offer? No worries! Your item will be quickly returned to you. No risk. No obligation.