Atlanta Jewelry Loans
by DB Organization LLC
Start Online, Complete In Person.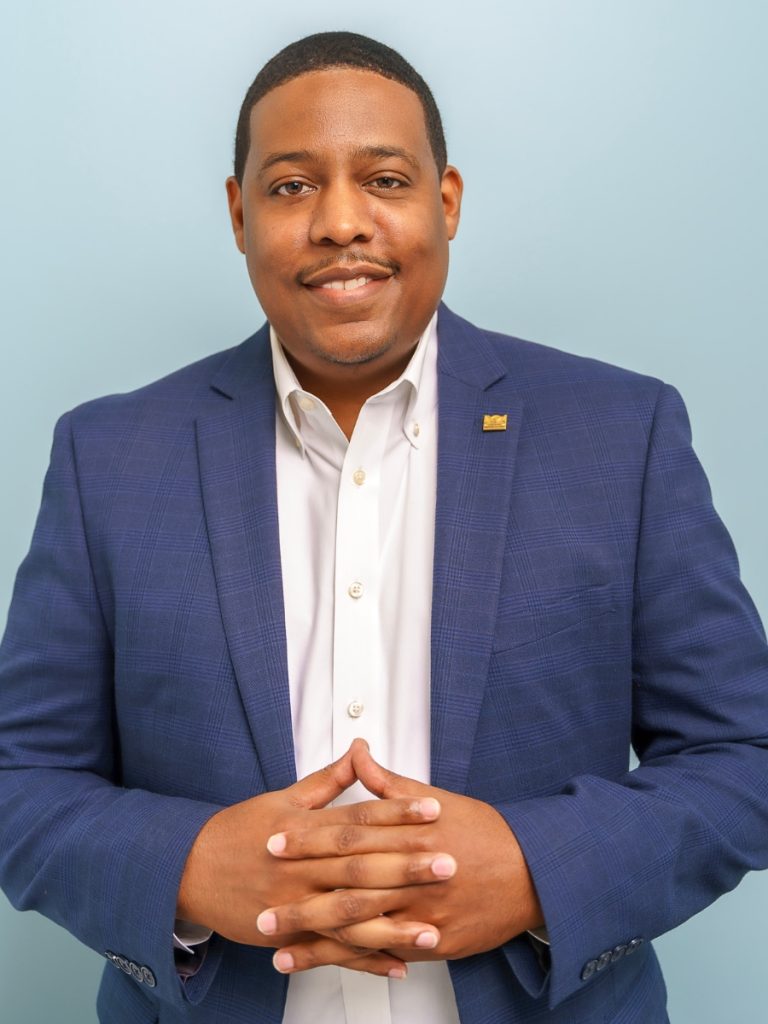 Jason Perry, GIA GG
Atlanta, GA
Jason
 is a jewelry industry professional with formal education in communications, gemology, jewelry design, and appraising. A GIA Graduate Gemologist with a career spanning over 15 years, he contributed to the success of leading jewelry retailers in sales and management roles, prior to gaining specialized experience as a national traveling Jewelry Appraiser providing valuations of modern designer and vintage period jewelry, as well as top luxury watch brands such as Rolex and Cartier.
As Director of DB Atlanta, 
Jason
 possesses a passion to use his expertise to make a unique impact in the jewelry and financial industries through building a reputation of impeccable customer care, meeting clients' needs by providing them with tremendous value through the company's innovative lending and liquidation services.
Get a Quote
In Person or Online
Schedule a private evaluation at your local Diamond Banc or use our online submission form.
Start a Quote
In-Person Evaluation
Complete In Person
Meet privately with a Diamond Banc director who'll evaluate your items right in front of you & make you an offer.
Get Funded
Fast & Secure
If you accept our offer, we will issue payment immediately via check or wire transfer.
FAQs
How does the transaction work?
There are two ways you can work with Diamond Banc to get a loan secured by your fine jewelry, diamonds, & watches:
If you are looking to receive an immediate offer & same-day funding, we encourage you to visit one of our offices nationwide. Schedule an appointment at a Diamond Banc location near you, have your jewelry evaluated on the spot, and get paid immediately. Typically, this process takes less than 40 minutes.
Fill out our online submission form above & receive a quote within 24 hours from one of our expert diamond buyers. Our team will provide you with a fully-insured shipping label to mail your diamond to our headquarters. From the moment your diamond arrives at our headquarters, it remains on continuous video surveillance until the package is opened and your items are verified. If you accept our offer, payment will be issued immediately via wire transfer. If you elect not to accept our offer, your diamond is expedited back to you with a fully-insured shipping label.
What if I don't accept the loan offer?
If you elect not to accept our offer, our team will expedite your item back to you immediately.
What is the minimum and maximum amount of money I can get?
Diamond Banc regularly makes loans from $500-$250,000+ secured by fine jewelry, diamonds, and watches. Our loan offers are based on the liquid wholesale value of your item.
To learn more about our Jewelry Equity Loans & how we determine how much your item is worth, watch this video from our founder, Mills Menser.
How long does it take to fund the transaction?
In most cases, it takes less than 24 hours to receive payment from the moment you accept our loan offer.
Do I have to make monthly payments?
Yes. You will be required to make monthly interest payments during the duration of your loan. If you elect to make a payment larger than your minimum monthly interest payment, that amount will be applied toward your principal balance.
Do you provide insurance?
Yes. Your items are fully insured while in our possession.
Will defaulting on my loan affect my credit score?
No. Diamond Banc does not report to any credit bureaus. Our loans are completely confidential. In the event the borrower elects not to repay their loan, there is no negative recourse to the borrower outside of surrendering ownership of the pledged collateral.
 How is my item stored and secured?
All assets are stored on-site in one of our state-of-the-art, alarm-protected, 24-hour security-monitored, fireproof vaults. Your items are fully insured while in our possession.
Once the loan is paid off, how do I get my item back?
Once your loan balance has been brought to zero, our team will expedite your items back to you.
How long do I have to make payments?
Diamond Banc offers 30-day loans that can be extended for as many 30-day periods as the client needs. There is no minimum loan period, as our loans can be paid off in full at any time without penalty.
From The Founder
What Client's Are Saying
Artyom Nguen
★★★★★
Speedy transaction with wonderful service. Thank you for your help Jason!
Tanya Thomas
★★★★★
There are not enough adjectives to describe Mr. Jason Perry. An emotional process, during a new Journey. He was patient, professional, knowledgeable, and warm hearted. The service he provided is hands down unrivaled!
Heather Johnston
★★★★★
Mr. Perry was very professional and efficient. He explained the pricing structure clearly, and allowed me time to consider. It was a pleasure working with him.
Eugene
★★★★☆
Price was fair, and the whole process was quick and easy. Will do business with Diamond Banc in the future.
holmez land entertainment
★★★★★
Amazing, knows his stuff and very detailed and very experienced. I loved it!
Tracy Cole
★★★★★
Very professional and thorough.
Herschel Wynn
★★★★★
Very Professional, I will do business with them again.
Ce'Aira Brown
★★★★★
Jason is the best! He got me the best price for my jewelry and I thank him for that! He was very professional! Thank you again.
Q Lunn
★★★★★
Sicily Von
★★★★★
If you're looking for a way to sell your jewelry items, Jason at Diamond Banc is the gentleman to see! Jason is quick to respond, very professional, incredibly knowledgeable and transparently explains the selling and lending process they offer. I highly recommend visiting with Jason at DB!
Mista P.C.P.
★★★★★
Jason was great
Greggory Lester
★★★★★
Best service in the city for assistance if needed, don't overlook them!
Dorien Reed
★★★★★
👍🏾
CyyBabyy
★★★★★
Very helpful and straightforward we were able to understand the worth of our jewelry and we got the best deal in all of Buckhead!
idubamo sigha
★★★★★
Great customer service and very straight forward process too..Jason perry was very professional too..Thanks
Alexandria Reid
★★★★★
Very good , very professional highly recommend
Charles Hayes
★★★★★
Very professional and easy. Jason help me with one of my most difficult life events and his professional made me feel very comfortable.
Chelsey Crawley
★★★★★
Jason is awesome to work with! My experience with diamond banc was top notch!
Eugene Clark
★★★★★
Fast process and very professional!
dongyoon shin
★★★★★
Jason Perry was very professional and gave great customer service! Definitely coming back to do more business!
Chyra Gaskin
★★★★★
Great customer service, very professional. A+
Dylan Young
★★★★★
Jason gave me great advice and education on the jewelery market. Super knowledgeable and easy to work with. Highly recommend!
Danarius Kornegay
★★★★★
Fast and efficient. Great customer service!
Tru NS
★★★★★
Had the pleasure of working with Jason today. Very professional, did not try to low ball me like others. Would definitely recommend and do business with him again.
Tabatha James
★★★★★
Thank you, Jason! I learned so much about diamonds. I appreciate you making it a great experience.
Caroline Granger
★★★★★
Very honest, thorough, professional and knowledgeable.
Casey Christina
★★★★★
10/10 experience! Quick and easy and got a fair price for my jewelry.
Angela Justice
★★★★★
I was very happy with the service he explained everything so you would understand the sale thank you
Donny Bandz
★★★★★
Jason Perry was simply awesome! He informed me very thoroughly and gave me a fair loan. Highly recommended
david kinney
★★★★★
Prince Hill
★★★★★
Great customer Service very professional
Nazario Rodriguez
★★★★★
Good deals on selling goldd as well as the good customer service
Tiffany Simms Hinkson
★★★★★
Beauty Boss
★★★★★
Jason was a patient and very thorough person when it came down to helping me with my choices I had. Thanks.Still waiting for my free Starbucks tho….
Nathaly Jimenez
★★★★★
I came in today to finally get rid of an engagement ring. It was a little emotional for me but Jason really explained the process and made me feel like I didn't have to worry about getting low balled. I feel I got a very fair price. I'm going to be making an appointment to come back and sell a necklace I have. They take their time to find the quality of the jewelry which I appreciated. Also it's in the buckhead tower on the right of the Marriott, 4th floor. Highly recommend
Aukesha Cherry
★★★★★
Jason is professional, knowledgeable and kind. He took his time to help me feel better informed, explain their process and my available options.
Kimberly Jacobs
★★★★★
Jason Perry was professional kind I will recommend
Ty Young
★★★★★
Very respectful, welcoming, and got me what I needed. Answered all my questions. 5Stars for sure.
D&G Squad
★★★★★
very clean, well organized nice customer service
Gregory Harvey
★★★★★
Sarah Grebe
★★★★★
Wonderful experience with Jason! He gave me the best offer in Atlanta.
Mario de las Cuevas
★★★★★
Great service and privacy. Details handled quickly and explained to our benefit.
Jamison Boyd
★★★★★
Highest offer in the city
Robyn Weaver
★★★★★
Maree !
★★★★★
Amazing experience with Jason! Very comfortable and efficient service! Explained everything perfectly!
Tiye Invests
★★★★★
Easy, Fast process
Melvin Jones
★★★★★
Good deal!!!
Ariel Lavalais
★★★★★
Jason was extremely efficient and gave us a great loan on our rings. I highly recommend DB organization if you need a loan on your jewelry.
Jessica Smith
★★★★★
Awesome experience! I will continue going to them. Jason is great
yeehwan park
★★★★★
Celena Phillips
★★★★★
Kahlil Lewis
★★★★★
Jason is the man! Very helpful and easy to work with.
Stephanie Rushin
★★★★★
lynn mcgee
★★★★★
Tushita Mukhopadhyay
★★★★★
Jason is very professional and easy to work with. The whole experience was really good. I'll be a return customer for sure. Thanks so much!
David Lewis
★★★★★
Freakin amazing
Precious Walker
★★★★★
Great experience! Extremely patient and helpful! Will do business again in the future!
joe jackson
★★★★★
Jason was very helpful and informative throughout the entire process. I would highly recommend Jason and the DB Organization…
Madison Toombs
★★★★★
Excellent customer service. The process was seamless from the verification to signing my paperwork. I highly recommend working with DB Organization for your jewelry equity needs.
Mine
★★★★★
Jason was positively helpful and informative thru ever step in the process. Worked with us to get the highest possible payout with my ring. I would ONLY return to him and his company!
Mellisa Lathery
★★★★★
Jason was very helpful and through in explaining how the process works. I was comfortable selling my Tacori wedding set to DB Organization, since I will not be needing this wedding set after my divorce.
Matthew Whelchel
★★★★★
Boo Lansky
★★★★★
Great service
Tat Picott
★★★★★
Jennifer Umanah
★★★★★
Exceptional service ! Jason was very informative and made the process seamless and effortless. I would definitely recommend DB to friends and come back in the future
Ty Muzik
★★★★★
Bruce McMullen
★★★★★
My experience was very good. Service was top notch and Jason was very helpful in explaining everything about my options with them. Overall I would recommend for anyone!!! Thanks Jason!!
Rylee Huggins
★★★★★
fast friendly and helpful
Lisa Pitts
★★★★★
Jason was very knowledgeable.
Ebon Brown
★★★★★
Talk about quick, easy and professional!!!! I definitely will be back, Thank You Jason for walking me through everything, your the real MVP.
Mark Perryman
★★★★★
DB Organization was great. Great customer service. Also the option give you plenty of time to think and not rush. Ms Jason Perry was great very helpful.
James Hammonds
★★★★★
Very helpful, great business
mykeia perkins
★★★★★
Best customer service!!
Alicia Caul
★★★★★
My appointment with Jason today was absolutely amazing. Jason was very informative and walked me through ever step. I will most definitely be sending people your way.
Ashley Taylor
★★★★★
I had a great experience with this company! They gave me over double what another jeweler was going to give me for my rings. He was very professional, patient, and answered all questions that I had.Highly Recommend!
Demarcus Starks
★★★★★
Exceptional service! Thank you and I will be doing business again.
D F
★★★★★
This is the place to sell your jewelry or get a loan!! Fast, simple and secure! 100% recommended
William
★★★★★
kimberly mentor
★★★★★
I am very pleased with my experience . The owner Mr. Perry is well informed and courteous and he is very pleasant to deal with.
Karlton Davis
★★★★★
Absolutely the Best! Mr. Perry is extremely knowledgeable and put me and my wife at ease with his insight on high end pieces. He will do right by you and your family as well, I'm a client for life!
See all Google Reviews
Visit a diamond banc near you
Diamond Banc has locations in Tampa, Boca Raton, Miami, Aventura, Orlando, Nashville, Atlanta, Charlotte, Kansas City, Columbia, & Rochester.
Why We're Atlanta's #1 Jewelry Pawn Lender
We provide easy jewelry loans secured by your diamonds, jewelry, gold jewelry, or Rolex. We provide access to money using your jewelry as collateral. DB Organization LLC of Atlanta makes loans against Luxury watches such as Rolex, Patek Philippe, Cartier, Panerai, Omega, and more.
You benefit from working with jewelry industry experts. Our jewelry lenders take every value-enhancing factor into consideration when evaluating your jewelry. We want to loan clients as much as possible. We regularly make jewelry pawn loans from $5,000 – $100,000 and we have the ability to fund transactions of any size. Most pawn shops offer loan values that are lower than what they will buy your item for, our loan offers and buy offers are generally the same. Our team members are true jewelry experts and will loan you the most money against your items.
Lowest Pawn Jewelry Loan Rates in Atlanta, GA.
We typically charge 30% – 60% less than standard pawn industry interest rates.
We want you to get your jewelry back. With typical pawn loans, every 30 days you can pay only the interest due to extend the loan or you have to pay ALL of the principal and interest due to pay off the loan in full. With a loan from DB Organization LLC of Atlanta, provided your loan charges are current, any extra amount you pay goes directly towards your loan's principal balance, thus lowering your monthly interest costs moving forward.
Flexible Funding
Our loans are structured like a traditional line of credit. Provided your loan is current, we can re-advance any paid down loan principal to you while your loan is still active. For example, if we originally loaned you $10,000 against your Rolex and you paid your loan balance down to $4,000, then an unexpected need arises, we can reissue you the paid down loan balance of $6,000, bringing your total loan balance back up to $10,000.
Experience quick and confidential funding in Atlanta. We provide a premier experience and treat all customers with great respect. Our team is dedicated to providing the best pawn jewelry loan terms in Atlanta. Whether you have a ½ carat diamond, a 10 carat diamond, or a Rolex, you will find your experience with DB Organization of Atlanta convenient, comfortable, and enjoyable. Our jewelry loans are structured with the borrower's needs in mind.
Pawn Jewelry Professionals
When you are searching for "jewelry pawn loans near me?", DB Organization LLC is your best option! Our private, discrete offices are run by highly qualified jewelry experts who have the training and knowledge required to inspect and value your jewelry accurately. Jason, our Atlanta Market Director, has a decade of experience in the industry and ensures our clients receive the best possible treatment while going through the pawn jewelry loan process with us. We consider every factor of each jewelry item to ensure you receive the highest jewelry pawn loan amount in Atlanta. At DB Organization LLC , you're welcome to pawn jewelry items such as diamonds, luxury watches, fine, designer, and estate jewelry. After meeting with our team of experts, you will have full confidence that we are the best jewelry lender who knows how valuable your jewelry is & we offer pawn jewelry loan amounts that reflect those values.
Continuing Access to Jewelry Pawn Loan Funds
As stated previously, at DB Organization LLC, we offer flexible repayment options that permit jewelry pawn loan clients to pay down their principal balance on an ideal timeline for them. Plus, DB Organization LLC gives clients the ability for money paid back to us to then be re-advanced! As your balance gets paid down, you're allowed to re-access money and draw your pawn jewelry loan back up to the original loan value as you need. As long as your account is in good standing, you can treat your jewelry pawn loan like a traditional line of credit. This aspect of our pawn jewelry loan structure means you will have access to any available funds, up to your original loan balance whenever the need arises.
All Pawned Jewelry is Insured for its Full Value
The safety and security of the items you use as collateral for your jewelry pawn loan is paramount to DB Organization LLC. In the fine print, many jewelry pawnbrokers' contracts state that your pawn jewelry collateral is not insured from damage, loss, or theft. At DB Organization LLC, our clients can rest assured knowing that all jewelry pawn loan collateral is insured for the original amount of the loan the entire time your collateral for the jewelry pawn loan is in our custody.
DB Organization LLC as your Jewelry Lender vs. Atlanta Pawn Lenders
In comparison to most pawn shops in Atlanta that offer loans against a huge variety of items, DB Organization LLC deals exclusively in jewelry pawn loans. This specialization enables us to offer much higher loan amounts than any other pawn lender in Atlanta. DB Organization LLC pays out jewelry pawn loans on a daily basis from $5,000 – $250,000. At DB Organization LLC, no jewelry pawn loan is too big or too small for us to handle as we can issue loans of up to $1,000,000. After contacting DB Organization LLC, you will discover that no one knows the value of your jewelry better or will issue you a pawn jewelry loan for higher values, guaranteed. Compared to other pawn lenders, when you use DB Organization LLC for your jewelry pawn loan needs, we will almost always match our buy and loan offers. This enables you to easily change your mind from a pawn jewelry loan to selling your items to DB Organization LLC.
What We Loan On
Diamond Banc is a trusted, national jewelry lender, offering online short-term jewelry equity pawn loans for people who wish to use their jewelry as collateral.
Secure A Loan Using The Following:
Get A Loan On Fine Jewelry
Designer pieces by Tiffany & Co., Cartier, David Yurman, Graff, Harry Winston, etc., or high-value fine jewelry of any type.
Get A Loan On Engagement Rings
Diamond engagement rings, wedding bands, complete wedding sets, etc.
Get A Loan on Loose Diamonds
Individual diamonds of 0.5ct or larger. Certified or uncertified. Receive a free evaluation for your diamonds.
Get A Loan on Luxury Watches
Rolex, Cartier, Breitling, Omega, Tag Heuer, and more.
Get A Loan on Designer Handbags
Hermes, Chanel, Gucci, Louis Vuitton, Prada, etc.
Get A Loan on Gold and Silver
Coins or bullion
Diamond Banc has locations in Boca Raton, Miami, Orlando, Tampa, Kansas City, Columbia, Nashville, & Rochester.
DB Organization LLC serves a wide area of the Atlanta metro including but not limited to:
Clayton, Cherokee, DeKalb, Cobb, Gwinnett, Fayette, Douglas, Fulton, Forsyth, Rockdale, and Henry counties