Atlanta Jewelry Loans
by DB Organization LLC
Start Online, Complete In Person.
WHY DIAMOND BANC?
Highest Loan Values & Lowest Borrowing Costs In The Nation.
Borrow Funds As You Need. Credit Line Flexibility.
Payments Above Minimum Interest Are Applied To Loan Balance.
Automatic Payment & Digital Reminders.
Items Are Insured While In Transit & In Our Possession.
Why We're Atlanta's #1 Jewelry Pawn Lender
We provide easy jewelry loans secured by your diamonds, jewelry, gold jewelry, or Rolex. We provide access to money using your jewelry as collateral. DB Organization LLC of Atlanta makes loans against Luxury watches such as Rolex, Patek Philippe, Cartier, Panerai, Omega, and more.
You benefit from working with jewelry industry experts. Our jewelry lenders take every value-enhancing factor into consideration when evaluating your jewelry. We want to loan clients as much as possible. We regularly make jewelry pawn loans from $5,000 – $100,000 and we have the ability to fund transactions of any size. Most pawn shops offer loan values that are lower than what they will buy your item for, our loan offers and buy offers are generally the same. Our team members are true jewelry experts and will loan you the most money against your items.
Lowest Pawn Jewelry Loan Rates in Atlanta, GA.
We typically charge 30% – 60% less than standard pawn industry interest rates.
We want you to get your jewelry back. With typical pawn loans, every 30 days you can pay only the interest due to extend the loan or you have to pay ALL of the principal and interest due to pay off the loan in full. With a loan from DB Organization LLC of Atlanta, provided your loan charges are current, any extra amount you pay goes directly towards your loan's principal balance, thus lowering your monthly interest costs moving forward.
Flexible Funding
Our loans are structured like a traditional line of credit. Provided your loan is current, we can re-advance any paid down loan principal to you while your loan is still active. For example, if we originally loaned you $10,000 against your Rolex and you paid your loan balance down to $4,000, then an unexpected need arises, we can reissue you the paid down loan balance of $6,000, bringing your total loan balance back up to $10,000.
Experience quick and confidential funding in Atlanta. We provide a premier experience and treat all customers with great respect. Our team is dedicated to providing the best pawn jewelry loan terms in Atlanta. Whether you have a ½ carat diamond, a 10 carat diamond, or a Rolex, you will find your experience with DB Organization of Atlanta convenient, comfortable, and enjoyable. Our jewelry loans are structured with the borrower's needs in mind.
Pawn Jewelry Professionals
When you are searching for "jewelry pawn loans near me?", DB Organization LLC is your best option! Our private, discrete offices are run by highly qualified jewelry experts who have the training and knowledge required to inspect and value your jewelry accurately. Jason, our Atlanta Market Director, has a decade of experience in the industry and ensures our clients receive the best possible treatment while going through the pawn jewelry loan process with us. We consider every factor of each jewelry item to ensure you receive the highest jewelry pawn loan amount in Atlanta. At DB Organization LLC , you're welcome to pawn jewelry items such as diamonds, luxury watches, fine, designer, and estate jewelry. After meeting with our team of experts, you will have full confidence that we are the best jewelry lender who knows how valuable your jewelry is & we offer pawn jewelry loan amounts that reflect those values.
Continuing Access to Jewelry Pawn Loan Funds
As stated previously, at DB Organization LLC, we offer flexible repayment options that permit jewelry pawn loan clients to pay down their principal balance on an ideal timeline for them. Plus, DB Organization LLC gives clients the ability for money paid back to us to then be re-advanced! As your balance gets paid down, you're allowed to re-access money and draw your pawn jewelry loan back up to the original loan value as you need. As long as your account is in good standing, you can treat your jewelry pawn loan like a traditional line of credit. This aspect of our pawn jewelry loan structure means you will have access to any available funds, up to your original loan balance whenever the need arises.
All Pawned Jewelry is Insured for its Full Value
The safety and security of the items you use as collateral for your jewelry pawn loan is paramount to DB Organization LLC. In the fine print, many jewelry pawnbrokers' contracts state that your pawn jewelry collateral is not insured from damage, loss, or theft. At DB Organization LLC, our clients can rest assured knowing that all jewelry pawn loan collateral is insured for the original amount of the loan the entire time your collateral for the jewelry pawn loan is in our custody.
DB Organization LLC as your Jewelry Lender vs. Atlanta Pawn Lenders
In comparison to most pawn shops in Atlanta that offer loans against a huge variety of items, DB Organization LLC deals exclusively in jewelry pawn loans. This specialization enables us to offer much higher loan amounts than any other pawn lender in Atlanta. DB Organization LLC pays out jewelry pawn loans on a daily basis from $5,000 – $250,000. At DB Organization LLC, no jewelry pawn loan is too big or too small for us to handle as we can issue loans of up to $1,000,000. After contacting DB Organization LLC, you will discover that no one knows the value of your jewelry better or will issue you a pawn jewelry loan for higher values, guaranteed. Compared to other pawn lenders, when you use DB Organization LLC for your jewelry pawn loan needs, we will almost always match our buy and loan offers. This enables you to easily change your mind from a pawn jewelry loan to selling your items to DB Organization LLC.
What We Loan On
Diamond Banc is a trusted, national jewelry lender, offering online short-term jewelry equity pawn loans for people who wish to use their jewelry as collateral.
Secure A Loan Using The Following:
Get A Loan On Fine Jewelry
Designer pieces by Tiffany & Co., Cartier, David Yurman, Graff, Harry Winston, etc., or high-value fine jewelry of any type.
Get A Loan On Engagement Rings
Diamond engagement rings, wedding bands, complete wedding sets, etc.
Get A Loan on Loose Diamonds
Individual diamonds of 0.5ct or larger. Certified or uncertified. Receive a free evaluation for your diamonds.
Get A Loan on Luxury Watches
Rolex, Cartier, Breitling, Omega, Tag Heuer, and more.
Get A Loan on Designer Handbags
Hermes, Chanel, Gucci, Louis Vuitton, Prada, etc.
Get A Loan on Gold and Silver
Coins or bullion
Diamond Banc has locations in Boca Raton, Miami, Orlando, Tampa, Kansas City, Columbia, Nashville, & Rochester.
DB Organization LLC serves a wide area of the Atlanta metro including but not limited to:
Clayton, Cherokee, DeKalb, Cobb, Gwinnett, Fayette, Douglas, Fulton, Forsyth, Rockdale, and Henry counties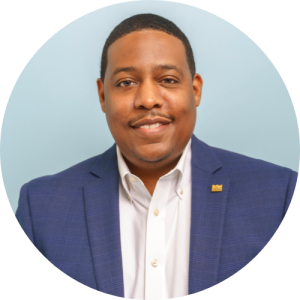 Meet our Atlanta Director
Jason Perry, GG AJP
Jason
 is a jewelry industry professional with formal education in communications, gemology, jewelry design, and appraising. A GIA Graduate Gemologist with a career spanning over 15 years, he contributed to the success of leading jewelry retailers in sales and management roles, prior to gaining specialized experience as a national traveling Jewelry Appraiser providing valuations of modern designer and vintage period jewelry, as well as top luxury watch brands such as Rolex and Cartier.
As Director of DB Atlanta, 
Jason
 possesses a passion to use his expertise to make a unique impact in the jewelry and financial industries through building a reputation of impeccable customer care, meeting clients' needs by providing them with tremendous value through the company's innovative lending and liquidation services.
HOW IT WORKS
Get a Quote
No Risk & No Obligation
Complete our free and simple submission form describing your item. After reviewing your submission, our team of experts will contact you with an initial quote, usually within one business day.
Start a Quote
Expert Evaluation
Mail-In or In Person
After reviewing our initial offer, we will provide you with a fully insured, prepaid shipping label to safely send your items to our national headquarters for official evaluation. You are also welcome to visit one of our numerous locations nationwide to immediately complete your transaction in person.
Receive Cash
Fast & Secure
Once your item has been evaluated, we will contact you with our official offer and arrange for an immediate payment via check or wire transfer. Don't like our offer? No worries! Your item will be quickly returned to you. No risk. No obligation.