Atlanta Jewelry Loans
by DB Organization LLC
Start Online, Complete In Person.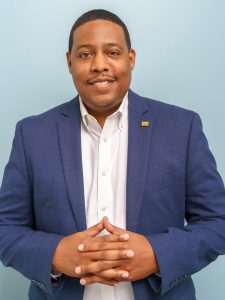 Jason Perry, GIA GG
Atlanta, GA Market Director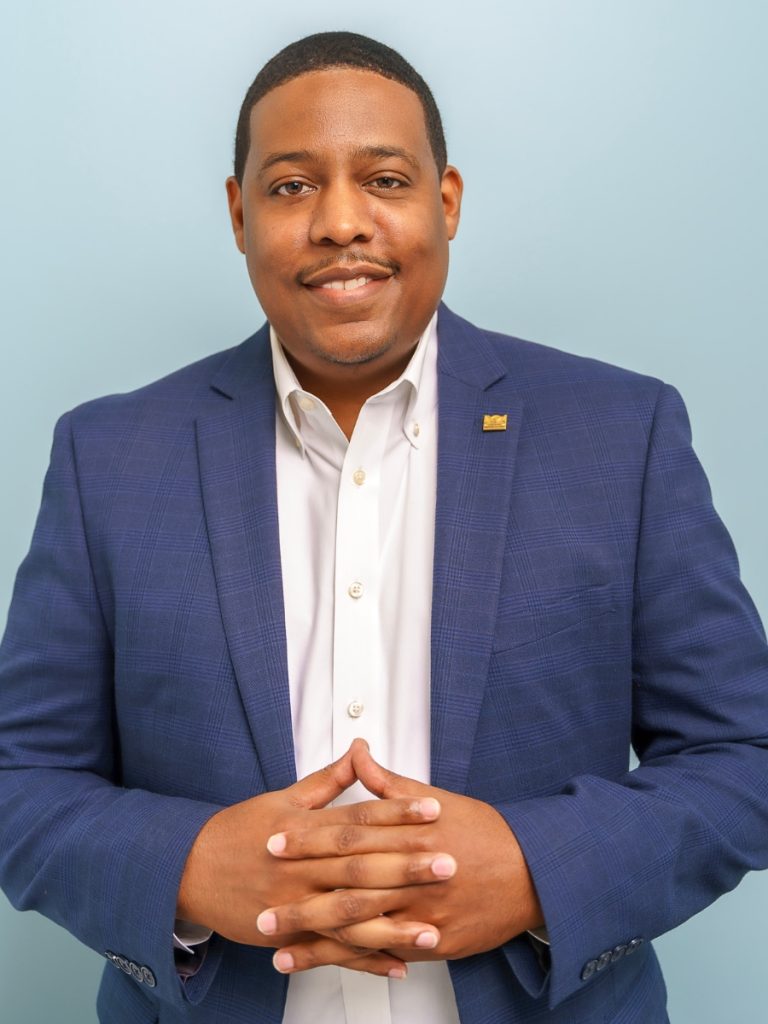 Jason Perry, GIA GG
Atlanta, GA
Jason
 is a jewelry industry professional with formal education in communications, gemology, jewelry design, and appraising. A GIA Graduate Gemologist with a career spanning over 15 years, he contributed to the success of leading jewelry retailers in sales and management roles, prior to gaining specialized experience as a national traveling Jewelry Appraiser providing valuations of modern designer and vintage period jewelry, as well as top luxury watch brands such as Rolex and Cartier.
As Director of DB Atlanta, 
Jason
 possesses a passion to use his expertise to make a unique impact in the jewelry and financial industries through building a reputation of impeccable customer care, meeting clients' needs by providing them with tremendous value through the company's innovative lending and liquidation services.
Get a Quote
In Person or Online
Schedule a private evaluation at your local Diamond Banc or use our online submission form.
Start a Quote
In-Person Evaluation
Complete In Person
Meet privately with a Diamond Banc director who'll evaluate your items right in front of you & make you an offer.
Get Funded
Fast & Secure
If you accept our offer, we will issue payment immediately via check or wire transfer.
FAQs
How does the transaction work?
There are two ways you can work with Diamond Banc to get a loan secured by your fine jewelry, diamonds, & watches:
If you are looking to receive an immediate offer & same-day funding, we encourage you to visit one of our offices nationwide. Schedule an appointment at a Diamond Banc location near you, have your jewelry evaluated on the spot, and get paid immediately. Typically, this process takes less than 40 minutes.
Fill out our online submission form above & receive a quote within 24 hours from one of our expert diamond buyers. Our team will provide you with a fully-insured shipping label to mail your diamond to our headquarters. From the moment your diamond arrives at our headquarters, it remains on continuous video surveillance until the package is opened and your items are verified. If you accept our offer, payment will be issued immediately via wire transfer. If you elect not to accept our offer, your diamond is expedited back to you with a fully-insured shipping label.
What if I don't accept the loan offer?
If you elect not to accept our offer, our team will expedite your item back to you immediately.
What is the minimum and maximum amount of money I can get?
Diamond Banc regularly makes loans from $500-$250,000+ secured by fine jewelry, diamonds, and watches. Our loan offers are based on the liquid wholesale value of your item.
To learn more about our Jewelry Equity Loans & how we determine how much your item is worth, watch this video from our founder, Mills Menser.
How long does it take to fund the transaction?
In most cases, it takes less than 24 hours to receive payment from the moment you accept our loan offer.
Do I have to make monthly payments?
Yes. You will be required to make monthly interest payments during the duration of your loan. If you elect to make a payment larger than your minimum monthly interest payment, that amount will be applied toward your principal balance.
Do you provide insurance?
Yes. Your items are fully insured while in our possession.
Will defaulting on my loan affect my credit score?
No. Diamond Banc does not report to any credit bureaus. Our loans are completely confidential. In the event the borrower elects not to repay their loan, there is no negative recourse to the borrower outside of surrendering ownership of the pledged collateral.
 How is my item stored and secured?
All assets are stored on-site in one of our state-of-the-art, alarm-protected, 24-hour security-monitored, fireproof vaults. Your items are fully insured while in our possession.
Once the loan is paid off, how do I get my item back?
Once your loan balance has been brought to zero, our team will expedite your items back to you.
How long do I have to make payments?
Diamond Banc offers 30-day loans that can be extended for as many 30-day periods as the client needs. There is no minimum loan period, as our loans can be paid off in full at any time without penalty.
From The Founder
What Client's Are Saying
Tadji Aten
★★★★★
The process was smooth and very easy. Received the pay very quickly!
Jack Morford
★★★★★
Jay Davies
★★★★★
Good experience!
ariz lalani
★★★★★
Amani Camille
★★★★★
Jason was extremely kind and knowledgeable made this process super easy for me
Iris Lawson
★★★★★
Excellent!
Mills Menser
★★★★★
Jason is a true pro! DB is the leading Rolex & Diamond buyer and lender in ATL. They provide the most money for your items and a consumer driven experience.Regardless is you are seeking a jewelry buyer, or wish to get a loan against your jewelry, if you are in ATL THIS IS THE PLACE.
Response from the ownerThank you, Mills! We appreciate your kind words and are glad you had a positive experience with Jason. We strive to provide the best service and value for our customers in ATL.
Reservations Account
★★★★★
Alicia Rood
★★★★★
Jason was great & was able to lock in such a low interest rate on an equity loan and get me more than I was offered by any other company. Highly recommend!
Jacques March
★★★★★
Great
Michael Jones
★★★★★
q wo
★★★★★
Best place to sell gold! Jason Perry gave exceptional service; he was super friendly and informative!
christina Harrison
★★★★★
Great service made me feel really comfortable about my choice
Fi Ya
★★★★★
Very Attentive, consistent, and professional;Five stars
Brittany Alowonle
★★★★★
Nice experience with DB everything was nice!!!!
Lauren Wright
★★★★★
So helpful and patient, answered all my questions! Great experience!
Belinda Ndu
★★★★★
Great Experience!!!
George Buendia
★★★★★
Easy process and super friendly
Tracy Tee
★★★★★
EXCELLENT CUSTOMER SERVICE 10/10 RECOMMEND THE PROCESS WAS SIMPLE AND EASY , THANKS JASON
Emajja Bowen
★★★★★
Luis Correa
★★★★★
Mr. Jason Perry has the best customer service I ever seen in the industry. He was patient, professional, knowledgeable, and warm hearted. The service he provided was Great.
Tommy Moore
★★★★★
Winningimage lawncare
★★★★★
Mr . Perry is serious about his business, and truly give you a fair price, I will be doing more business with this guy.
latassie justice
★★★★★
Phillip Karaya
★★★★★
Awesome experience with knowledgeable experts. Ask for Jason, you won't be disappointed!
Iye Ogbe
★★★★★
Great and knowledgeable service received from Jason.
Cylie Wheat
★★★★★
It went good
B C
★★★★★
Great to do business with I will recommend Jason to anybody!!!
Brad Post
★★★★★
Easy and clear communication. Thank you
Re LOAD
★★★★★
Best place ever
Laura A Wolf
★★★★★
Jason was so nice and educated me on everything he did. I'm very pleased and I would definitely recommend going to see Jason if you want to sell some jewelry.
Kamaira Mack
★★★★★
Jason was extremely nice and helpful. Made selling my necklace a breeze.
Artyom Nguen
★★★★★
Speedy transaction with wonderful service. Thank you for your help Jason!
Tanya Thomas
★★★★★
There are not enough adjectives to describe Mr. Jason Perry. An emotional process, during a new Journey. He was patient, professional, knowledgeable, and warm hearted. The service he provided is hands down unrivaled!
Heather Johnston
★★★★★
Mr. Perry was very professional and efficient. He explained the pricing structure clearly, and allowed me time to consider. It was a pleasure working with him.
Eugene
★★★★☆
Price was fair, and the whole process was quick and easy. Will do business with Diamond Banc in the future.
holmez land entertainment
★★★★★
Amazing, knows his stuff and very detailed and very experienced. I loved it!
Tracy Cole
★★★★★
Very professional and thorough.
Herschel Wynn
★★★★★
Very Professional, I will do business with them again.
Ce'Aira Brown
★★★★★
Jason is the best! He got me the best price for my jewelry and I thank him for that! He was very professional! Thank you again.
Q Lunn
★★★★★
Sicily Von
★★★★★
If you're looking for a way to sell your jewelry items, Jason at Diamond Banc is the gentleman to see! Jason is quick to respond, very professional, incredibly knowledgeable and transparently explains the selling and lending process they offer. I highly recommend visiting with Jason at DB!
Mista P.C.P.
★★★★★
Jason was great
Greggory Lester
★★★★★
Best service in the city for assistance if needed, don't overlook them!
Dorien Reed
★★★★★
👍🏾
CyyBabyy
★★★★★
Very helpful and straightforward we were able to understand the worth of our jewelry and we got the best deal in all of Buckhead!
idubamo sigha
★★★★★
Great customer service and very straight forward process too..Jason perry was very professional too..Thanks
Alexandria Reid
★★★★★
Very good , very professional highly recommend
Charles Hayes
★★★★★
Very professional and easy. Jason help me with one of my most difficult life events and his professional made me feel very comfortable.
Chelsey Crawley
★★★★★
Jason is awesome to work with! My experience with diamond banc was top notch!
See all Google Reviews
Start Online or Visit An Office Near You
OUR LOCATIONS
Miami, FL • Aventura, FL •  Boca Raton, FL •  Sarasota, FL •  Tampa, FL •  Orlando, FL • Atlanta, GA •  Nashville, TN •  Columbia, MO • Kansas City, MO • Scottsdale, AZ 
Discover the Lowest Pawn Jewelry Loan Rates in Atlanta, GA
Discover the undeniable advantages of choosing DB Organization in Atlanta for all your jewelry-secured loan needs. We have earned our reputation as the premier choice in the industry, setting ourselves apart with a commitment to delivering the highest loan values and the most favorable borrowing costs available. At DB Organization, we understand the significance of your cherished jewelry, both emotionally and financially. That's why we take pride in offering a borrowing solution that allows you to leverage the worth of your valuable pieces without parting ways with them permanently. Our dedicated team of experts ensures that you receive the best loan terms possible, tailored to suit your specific needs.
What truly sets us apart is our unwavering dedication to flexibility. We empower you to borrow funds as you need them, whether it's a one-time loan or a revolving credit line. Our goal is to provide you with the financial freedom to manage your borrowing on your terms, making the entire process smooth and hassle-free. Experience a streamlined process with DB Organization. We go above and beyond to simplify payments, automatically applying any amount above the minimum interest to your loan balance. Not only does this approach save you on interest costs, but it also accelerates your path to loan repayment. With convenient options like automatic payments and digital reminders, you can stay on track effortlessly.
Experience Flexible Funding
Flexible Funding at DB Organization in Atlanta offers borrowers a unique and convenient approach to jewelry-secured loans. As a premier lender in the industry, DB Organization stands out by providing unparalleled financial flexibility to its clients. Unlike traditional pawn loans that often lock borrowers into rigid repayment structures, DB Organization's Flexible Funding allows borrowers to enjoy a borrowing experience similar to a traditional line of credit. This means that borrowers have the freedom to access their paid-down loan principal while their loan is still active.
With DB Organization's Flexible Funding, borrowers in Atlanta can confidently access the funds they need without the restrictions often associated with traditional pawn loans. The combination of financial flexibility, personalized service, and competitive rates positions DB Organization as a trusted and preferred lender for individuals seeking jewelry-secured loans in Atlanta and beyond. Whether it's for a short-term financial need or an unexpected opportunity, DB Organization is committed to empowering borrowers with the financial freedom they deserve while preserving the sentimental value of their cherished jewelry.
Trust Atlanta's Top Jewelry Lender
At DB Organization LLC, we prioritize providing the best pawn jewelry loan terms in Atlanta while offering a premier experience to all our customers. Our team is committed to treating you with the utmost respect and ensuring your time with us is comfortable and enjoyable. Whether you possess a loose diamond, designer jewelry, or a timeless Rolex, our jewelry loans are carefully structured with your needs in mind.
When you're searching for "jewelry pawn loans near me," DB Organization LLC stands out as your best option. Our private and discreet offices are staffed by highly qualified jewelry experts who possess the training and knowledge required to inspect and value your jewelry accurately. Our Atlanta Market Director, Jason, brings over a decade of experience in the industry and ensures that our clients receive the best possible treatment throughout the pawn jewelry loan process. We consider every factor of each jewelry item to ensure you receive the highest jewelry pawn loan amount in Atlanta. At DB Organization LLC, you can confidently pawn jewelry items such as diamonds, luxury watches, fine, designer, and estate jewelry. After meeting with our experts, you will have full confidence that we are the best jewelry lender who truly understands the value of your jewelry and offers pawn jewelry loan amounts that reflect those values.
Discover the Perks of Jewelry-Secured Loans in Atlanta, GA:
Enhanced Loan Assessments: Our team of experts in Atlanta, GA possesses unparalleled knowledge and expertise to accurately evaluate the true value of your jewelry, ensuring that you receive the maximum loan amount based on its worth. We go above and beyond the appraised value, carefully considering all value-enhancing attributes, such as diamond quality, item rarity, exquisite craftsmanship, and esteemed brand reputation. Experience the satisfaction of obtaining the highest loan value for your cherished jewelry assets.
Customized Repayment Solutions: At DB Organization in Atlanta, GA, we recognize that everyone's financial situation is unique. That's why we offer tailored loan repayment terms that can be customized to fit your specific circumstances. Our dedicated team collaborates with you to create a repayment plan that aligns with your financial goals, ensuring a stress-free loan experience. Enjoy the peace of mind that comes with a loan designed to meet your individual needs.
Unrivaled Loan Terms Assurance: Our unwavering commitment to excellence drives us to provide the most favorable loan terms in the industry. Compare our loan offerings with those of other lenders, and you'll discover the exceptional value we provide. At DB Organization in Atlanta, GA, we aim to be your premier choice for all your borrowing requirements. Trust us to offer you the most advantageous loan terms and an unparalleled borrowing experience that exceeds your expectations.
Convenient and Contactless Loan Repayment: Embrace the ease and convenience of our contactless and automatic loan repayment options. Through our digital loan platform, you can effortlessly manage your loan from the comfort of your Atlanta home. Set up automatic payments and enjoy the peace of mind that comes with hassle-free repayment. We understand the importance of simplicity and convenience, and we strive to make your loan repayment process as smooth as possible.
Unlock the advantages of a jewelry-secured loan with DB Organization in Atlanta, GA. Our commitment to excellence, customized repayment options, and favorable loan terms set us apart as a reputable lender you can trust. Experience the difference of working with experts who understand the value of your assets and strive to provide you with exceptional service and support throughout your borrowing process. Contact us today to explore the myriad of financial possibilities that await you.
Experience the Ease of Jewelry-Secured Loans at DB Organization in Atlanta
When it comes to securing a loan against your precious jewelry, DB Organization in Atlanta offers a seamless and transparent experience that sets us apart from the rest. Our commitment to delivering the highest loan values, flexible borrowing options, simplified repayment, and insured asset protection makes us the premier destination for jewelry loans in Atlanta.
Loans on Designer Jewelry
Unlock the financial possibilities of your fine jewelry without parting with them permanently. At DB Organization in Atlanta, we accept designer pieces from renowned brands like Tiffany & Co, Cartier, David Yurman, Graff, Harry Winston, and more. Your valuable pieces are safe with us as you access the funds you need.
Get a Loan on Your Diamond Engagement Ring
Say goodbye to the worry of letting go of your engagement ring forever. At DB Organization in Atlanta, we accept a wide range of diamond engagement rings, including wedding bands and complete wedding sets. Leverage the value of your ring to obtain the funds you need while retaining ownership and sentimental value.
Unlock the Financial Potential of Your Loose Diamonds
Your loose diamonds hold immense financial potential. At DB Organization in Atlanta, we welcome individual diamonds measuring 0.5 carats or larger, whether certified or uncertified. Our expert evaluation accurately assesses the quality and value of your diamonds, enabling you to retain ownership while accessing the funds you need.
Access Funds with Your Luxury Watches
DB Organization in Atlanta goes beyond the ordinary collateral options by offering loans on luxury watches. If you own a high-quality watch in excellent condition with all necessary paperwork, our loan on watches service is perfect for you. Prestigious brands like Rolex, Cartier, Patek Philippe, Omega, and more are accepted.
Turn Your Gold and Silver into Liquid Funds
Transform your collection of gold or silver coins, bars, or bullion into instant cash at DB Organization in Atlanta. Our team possesses in-depth knowledge of the value and market dynamics of these precious metals, ensuring competitive loan terms that meet your needs. Experience the convenience of leveraging your gold and silver assets for immediate financial support. With DB Organization in Atlanta, securing a loan against your treasured jewelry has never been easier.
Visit Our Atlanta Office and Experience the Difference
If you're in the Atlanta metro area, including Clayton, Cherokee, DeKalb, Cobb, Gwinnett, Fayette, Douglas, Fulton, Forsyth, Rockdale, and Henry counties, stop by our Atlanta office today! Our knowledgeable and friendly team is ready to assist you, ensuring your jewelry pawn loan experience is smooth and stress-free.
Remember, DB Organization LLC is a trusted name in the industry with multiple locations across the country, including Boca Raton, Miami, Orlando, Tampa, Kansas City, Columbia, Nashville, and Rochester.
Get in touch with us or visit our Atlanta office today to secure your jewelry loan with confidence!