Fast. Simple. Secure.
Atlanta's Top Jewelry Buyer
Let our highly qualified experts assist when it's time to sell your jewelry.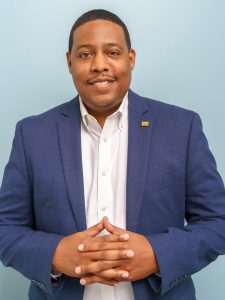 Jason Perry, GIA GG
Atlanta, GA Market Director
Get a Quote
In Person or Online
Schedule a private evaluation at your local Diamond Banc or use our online submission form.
Start a Quote
In-Person Evaluation
Complete In Person
Meet privately with a Diamond Banc director who'll evaluate your items right in front of you & make you an offer.
Get Funded
Fast & Secure
If you accept our offer, we will issue payment immediately via check or wire transfer.
FAQs
There are two ways to work with us:
Visit an office near you: Schedule an appointment at one of our offices nationwide to have your jewelry evaluated on the spot, right in front of you, in a private, luxury environment & get paid immediately.
Work with us online: Fill out our online submission form above & receive a quote within 24 hours from one of our expert jewelry buyers. Our team will provide you with a fully-insured shipping label to mail your item(s) to our headquarters & issue funding immediately upon accepting our offer.
Why should I sell my jewelry to Diamond Banc?
Clients love working with Diamond Banc based on the transparency and guidance that we deliver.
We show you wholesale comparable items to yours, what dealers are asking for them, and what dealers are selling them for and we show you this on the largest dealer-to-dealer trading platform in the world. We explain why we're making the offer that we're making, and allow you to understand that you're truly getting the most they can for your fine & designer jewelry.
Our ultimate goal is to ensure you feel confident in your decision to sell your jewelry by providing you with the transparent industry-specific education you deserve.
What jewelry brands do you buy?
Diamond Banc purchases a variety of designer jewelry brands, including but not limited to, Cartier, Tiffany & Co., Graff, Van Cleef & Arpels, Harry Winston, & David Yurman.
Upon acceptance of our purchase offer, we will issue payment to you immediately via check or wire transfer.
How long does it take to sell my jewelry?
Selling your jewelry to Diamond Banc is fast, simple, and secure. Schedule an appointment at a Diamond Banc location near you, have your jewelry evaluated on the spot, and get paid immediately. Typically, this process takes less than 40 minutes.
No. When you sell your jewelry to Diamond Banc, there are no additional fees. We encourage you to visit an office near you for a free, no-obligation item evaluation to find out what your jewelry is worth.
What is a Jewelry Equity Loan?
At Diamond Banc, you have the option to retain ownership of your jewelry, while still enjoying the liquidity as if you sold outright. Diamond Banc is the nation's #1 jewelry buyer & jewelry-secured lender.
With a Jewelry Equity Loan, you can borrow against the value of your jewelry while still retaining ownership of it. Visit our Jewelry Equity Loan page for more information.
What Clients Are Saying
Jack Morford
★★★★★
Jay Davies
★★★★★
Good experience!
ariz lalani
★★★★★
Amani Camille
★★★★★
Jason was extremely kind and knowledgeable made this process super easy for me
Iris Lawson
★★★★★
Excellent!
Mills Menser
★★★★★
Jason is a true pro! DB is the leading Rolex & Diamond buyer and lender in ATL. They provide the most money for your items and a consumer driven experience.Regardless is you are seeking a jewelry buyer, or wish to get a loan against your jewelry, if you are in ATL THIS IS THE PLACE.
Response from the ownerThank you, Mills! We appreciate your kind words and are glad you had a positive experience with Jason. We strive to provide the best service and value for our customers in ATL.
Reservations Account
★★★★★
Alicia Rood
★★★★★
Jason was great & was able to lock in such a low interest rate on an equity loan and get me more than I was offered by any other company. Highly recommend!
Jacques March
★★★★★
Great
Michael Jones
★★★★★
q wo
★★★★★
Best place to sell gold! Jason Perry gave exceptional service; he was super friendly and informative!
christina Harrison
★★★★★
Great service made me feel really comfortable about my choice
Fi Ya
★★★★★
Very Attentive, consistent, and professional;Five stars
Brittany Alowonle
★★★★★
Nice experience with DB everything was nice!!!!
Lauren Wright
★★★★★
So helpful and patient, answered all my questions! Great experience!
Belinda Ndu
★★★★★
Great Experience!!!
George Buendia
★★★★★
Easy process and super friendly
Tracy Tee
★★★★★
EXCELLENT CUSTOMER SERVICE 10/10 RECOMMEND THE PROCESS WAS SIMPLE AND EASY , THANKS JASON
Emajja Bowen
★★★★★
Luis Correa
★★★★★
Mr. Jason Perry has the best customer service I ever seen in the industry. He was patient, professional, knowledgeable, and warm hearted. The service he provided was Great.
Tommy Moore
★★★★★
Winningimage lawncare
★★★★★
Mr . Perry is serious about his business, and truly give you a fair price, I will be doing more business with this guy.
latassie justice
★★★★★
Phillip Karaya
★★★★★
Awesome experience with knowledgeable experts. Ask for Jason, you won't be disappointed!
Iye Ogbe
★★★★★
Great and knowledgeable service received from Jason.
Cylie Wheat
★★★★★
It went good
B C
★★★★★
Great to do business with I will recommend Jason to anybody!!!
Brad Post
★★★★★
Easy and clear communication. Thank you
Re LOAD
★★★★★
Best place ever
Laura A Wolf
★★★★★
Jason was so nice and educated me on everything he did. I'm very pleased and I would definitely recommend going to see Jason if you want to sell some jewelry.
Kamaira Mack
★★★★★
Jason was extremely nice and helpful. Made selling my necklace a breeze.
Artyom Nguen
★★★★★
Speedy transaction with wonderful service. Thank you for your help Jason!
Tanya Thomas
★★★★★
There are not enough adjectives to describe Mr. Jason Perry. An emotional process, during a new Journey. He was patient, professional, knowledgeable, and warm hearted. The service he provided is hands down unrivaled!
Heather Johnston
★★★★★
Mr. Perry was very professional and efficient. He explained the pricing structure clearly, and allowed me time to consider. It was a pleasure working with him.
Eugene
★★★★☆
Price was fair, and the whole process was quick and easy. Will do business with Diamond Banc in the future.
holmez land entertainment
★★★★★
Amazing, knows his stuff and very detailed and very experienced. I loved it!
Tracy Cole
★★★★★
Very professional and thorough.
Herschel Wynn
★★★★★
Very Professional, I will do business with them again.
Ce'Aira Brown
★★★★★
Jason is the best! He got me the best price for my jewelry and I thank him for that! He was very professional! Thank you again.
Q Lunn
★★★★★
Sicily Von
★★★★★
If you're looking for a way to sell your jewelry items, Jason at Diamond Banc is the gentleman to see! Jason is quick to respond, very professional, incredibly knowledgeable and transparently explains the selling and lending process they offer. I highly recommend visiting with Jason at DB!
Mista P.C.P.
★★★★★
Jason was great
Greggory Lester
★★★★★
Best service in the city for assistance if needed, don't overlook them!
Dorien Reed
★★★★★
👍🏾
CyyBabyy
★★★★★
Very helpful and straightforward we were able to understand the worth of our jewelry and we got the best deal in all of Buckhead!
idubamo sigha
★★★★★
Great customer service and very straight forward process too..Jason perry was very professional too..Thanks
Alexandria Reid
★★★★★
Very good , very professional highly recommend
Charles Hayes
★★★★★
Very professional and easy. Jason help me with one of my most difficult life events and his professional made me feel very comfortable.
Chelsey Crawley
★★★★★
Jason is awesome to work with! My experience with diamond banc was top notch!
Eugene Clark
★★★★★
Fast process and very professional!
See all Google Reviews
Start Online or Visit An Office Near You
OUR LOCATIONS
Miami, FL • Aventura, FL •  Boca Raton, FL •  Sarasota, FL •  Tampa, FL •  Orlando, FL • Atlanta, GA •  Nashville, TN •  Columbia, MO • Kansas City, MO • Scottsdale, AZ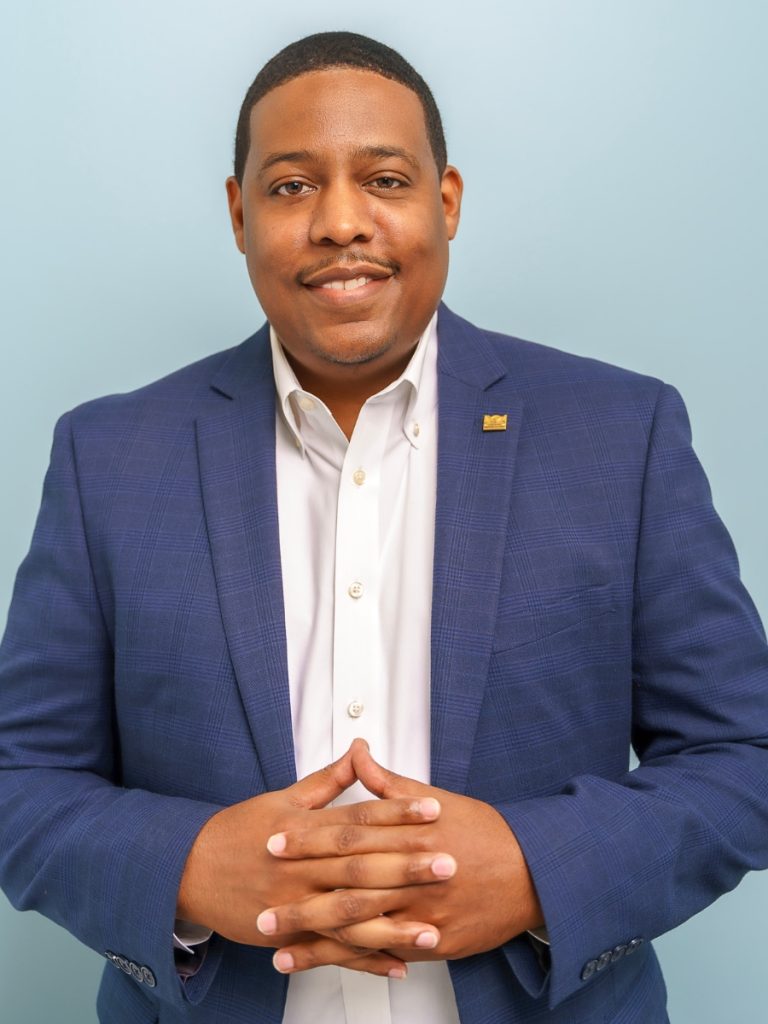 Jason Perry, GIA GG
Atlanta, GA
Jason
 is a jewelry industry professional with formal education in communications, gemology, jewelry design, and appraising. A GIA Graduate Gemologist with a career spanning over 15 years, he contributed to the success of leading jewelry retailers in sales and management roles, prior to gaining specialized experience as a national traveling Jewelry Appraiser providing valuations of modern designer and vintage period jewelry, as well as top luxury watch brands such as Rolex and Cartier.
As Director of DB Atlanta, 
Jason
 possesses a passion to use his expertise to make a unique impact in the jewelry and financial industries through building a reputation of impeccable customer care, meeting clients' needs by providing them with tremendous value through the company's innovative lending and liquidation services.
What We Buy
DB Organization LLC is a Georgia company and a subsidiary of the national Diamond Banc brand. DB Organization of Atlanta is the best jewelry buyer in Atlanta, Georgia. Our expert jewelry buyers take all value-enhancing factors into consideration when evaluating your jewelry's liquid value. Every member of our team is extensively trained in the jewelry buying and evaluating process. Whether you're considering selling a diamond, Rolex or piece of designer jewelry, we are ready to assist you and pay you on the spot. DB Organization of Atlanta is a strong buyer of fine jewelry.
Feel free to submit your items through our website for an initial evaluation, or simply visit our office like the majority of our clients do who prefer to meet one-on-one with our Atlanta Market Director. We will gladly purchase one piece or entire estates. We offer value assessments by highly qualified jewelry buyers with no obligation from you.
DB Organization of Atlanta is an eager jewelry buyer of:
Tennis Bracelets: Bracelets from two carats and up. We pay premiums for large total carat weight diamond bracelets.
Earrings: We buy diamond earrings of every style. We buy diamond studs, diamond hoops, diamond drop earrings, diamond dangle earrings, and more.
Diamond Necklaces: We are jewelry buyers of diamond necklaces and pendants of every type. DB Organization of Atlanta buys everything from classic pieces to high fashion designer styles and estate diamond pieces.
Luxury Watches: Rolex, Patek Philippe, Cartier, Omega, and more!
We purchase estate diamonds and antique diamonds. We will make you the strongest offer, while providing you the information needed to make the best decision at no obligation.
DB Organization LLC office serves a wide area of the Atlanta metro including but not limited to:
Clayton, Cherokee, DeKalb, Cobb, Gwinnett, Fayette, Douglas, Fulton, Forsyth, Rockdale, and Henry counties