Fast. Simple. Secure.
Atlanta's Premier
Diamond Buyer
Our expert diamond buyers will pay the most for your diamonds.
Customer-Centric Diamond Buyers in Atlanta
DB Organization LLC is a Georgia company and a subsidiary of the national Diamond Banc brand. When selling your diamond in Atlanta, you will find there are plenty of places to consider. If your goal is to sell your diamond for the highest price, visit DB Organization in Atlanta, Georgia. When selecting a diamond buyer in Atlanta, you want to be sure you're receiving the most possible for your diamond. 'Sell my diamond' is a seemingly elementary task; although, it can make a big difference when you choose the right diamond buyer. DB Organization of Atlanta is the best diamond buyer in Atlanta and all of Georgia. You will receive luxury level customer service, confidentiality, and will work with a true diamond buying expert.
Our national network of diamond buying team members pulls from its collective knowledge to ensure the highest prices are paid for diamonds of all types. We are ideally positioned to assist clients who wish to sell major jewelry pieces and diamonds 2 carats and larger. We pay handsomely for designer diamond rings from companies such as Tiffany & Co., Harry Winston and Cartier. We are diamond buyers of diamonds of all sizes and qualities.
We're a customer focused company that helps clients in Atlanta monetize their luxury items like Rolex, diamonds and jewelry. Our data-driven buying approach empowers you to receive the maximum payout for your diamond. We deploy real time market research to explain and determine your diamonds value on the secondary market; this in turn allows us to give you the highest return when selling your diamond in Atlanta.
Our communication is leaps and bounds above other diamond buyers in Atlanta or online diamond buyers for that matter. We operate with integrity, issue immediate payment and operate with transparency. Diamond Banc and DB Organization's overlapping ownership group is made up of several of the biggest independently owned jewelers in America, which allows us to pay top dollar for your diamond.
DB Organization LLC serves a wide area of the Atlanta metro including but not limited to:
Clayton, Cherokee, DeKalb, Cobb, Gwinnett, Fayette, Douglas, Fulton, Forsyth, Rockdale, and Henry counties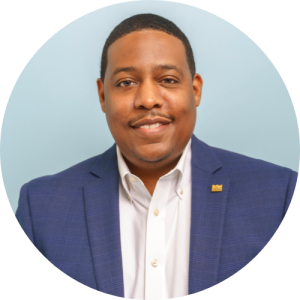 Meet our Atlanta Director
Jason Perry, GG AJP
Jason
 is a jewelry industry professional with formal education in communications, gemology, jewelry design, and appraising. A GIA Graduate Gemologist with a career spanning over 15 years, he contributed to the success of leading jewelry retailers in sales and management roles, prior to gaining specialized experience as a national traveling Jewelry Appraiser providing valuations of modern designer and vintage period jewelry, as well as top luxury watch brands such as Rolex and Cartier.
As Director of DB Atlanta, 
Jason
 possesses a passion to use his expertise to make a unique impact in the jewelry and financial industries through building a reputation of impeccable customer care, meeting clients' needs by providing them with tremendous value through the company's innovative lending and liquidation services.
HOW IT WORKS
Get a Quote
No Risk & No Obligation
Complete our free and simple submission form describing your item. After reviewing your submission, our team of experts will contact you with an initial quote, usually within one business day.
Start a Quote
Expert Evaluation
Mail-In or In Person
After reviewing our initial offer, we will provide you with a fully insured, prepaid shipping label to safely send your items to our national headquarters for official evaluation. You are also welcome to visit one of our numerous locations nationwide to immediately complete your transaction in person.
Receive Cash
Fast & Secure
Once your item has been evaluated, we will contact you with our official offer and arrange for an immediate payment via check or wire transfer. Don't like our offer? No worries! Your item will be quickly returned to you. No risk. No obligation.