Tampa's Premier Rolex Buyer
Our watch buyers know exactly what your Rolex is worth
& pay industry leading prices.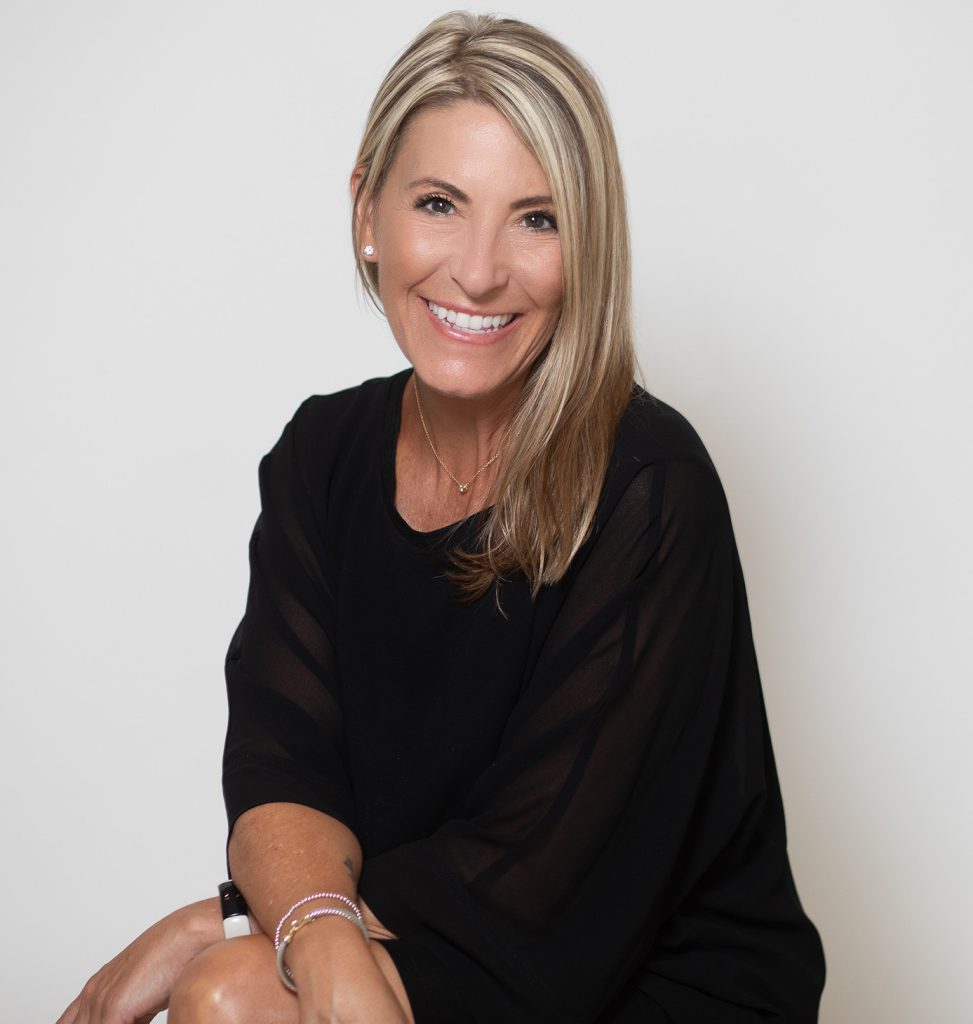 Jodi Hudson
Tampa, FL
Jodi is a GIA Graduate Gemologist with over 25 years of experience in the fine jewelry industry. Her past experiences include serving as an Operations Manager for Tiffany & Co and a Gemstone Buyer for Home Shopping Network, in addition to working as a traveling fine jewelry appraiser. Visit Jodi in our Tampa Office!
Get a Quote
In Person or Online
Schedule a private evaluation at your local Diamond Banc or use our online submission form.
Start a Quote
In-Person Evaluation
Complete In Person
Meet privately with a Diamond Banc director who'll evaluate your items right in front of you & make you an offer.
Get Funded
Fast & Secure
If you accept our offer, we will issue payment immediately via check or wire transfer.
FAQs
There are two ways to work with us:
Visit an office near you: Schedule an appointment at one of our offices nationwide to have your jewelry evaluated on the spot, right in front of you, in a private, luxury environment & get paid immediately.
Work with us online: Fill out our online submission form above & receive a quote within 24 hours from one of our expert jewelry buyers. Our team will provide you with a fully-insured shipping label to mail your item(s) to our headquarters & issue funding immediately upon accepting our offer.
Why should I sell my jewelry to Diamond Banc?
Clients love working with Diamond Banc based on the transparency and guidance that we deliver.
We show you wholesale comparable items to yours, what dealers are asking for them, and what dealers are selling them for and we show you this on the largest dealer-to-dealer trading platform in the world. We explain why we're making the offer that we're making, and allow you to understand that you're truly getting the most they can for your fine & designer jewelry.
Our ultimate goal is to ensure you feel confident in your decision to sell your jewelry by providing you with the transparent industry-specific education you deserve.
What jewelry brands do you buy?
Diamond Banc purchases a variety of designer jewelry brands, including but not limited to, Cartier, Tiffany & Co., Graff, Van Cleef & Arpels, Harry Winston, & David Yurman.
Upon acceptance of our purchase offer, we will issue payment to you immediately via check or wire transfer.
How long does it take to sell my jewelry?
Selling your jewelry to Diamond Banc is fast, simple, and secure. Schedule an appointment at a Diamond Banc location near you, have your jewelry evaluated on the spot, and get paid immediately. Typically, this process takes less than 40 minutes.
No. When you sell your jewelry to Diamond Banc, there are no additional fees. We encourage you to visit an office near you for a free, no-obligation item evaluation to find out what your jewelry is worth.
What is a Jewelry Equity Loan?
At Diamond Banc, you have the option to retain ownership of your jewelry, while still enjoying the liquidity as if you sold outright. Diamond Banc is the nation's #1 jewelry buyer & jewelry-secured lender.
With a Jewelry Equity Loan, you can borrow against the value of your jewelry while still retaining ownership of it. Visit our Jewelry Equity Loan page for more information.
What Clients Are Saying
Jeanette Olivier
★★★★★
It was very pleasant meeting you today. Great service, not only very professional also friendly. I highly recommended.
Francine Rodriguez
★★★★★
Great experience! Jodi was awesome, professional and very knowledgeable.
Victor Nguyen
★★★★★
Jodi was very helpful with my selling process. I came in to sell a couple items and she was very quick and efficient!
Matt Liwski
★★★★★
Terrific professionalism and most honest people to work with.
sarah morales
★★★★★
Diamond Banc gave me a great deal for my jewelry! It was Great working with Jodi, she is an expert in her field, and has a warm welcoming demeanor about her.
Amanda Terry
★★★★★
Diamond Bank is professional and gives a high value expierence.
Ydelmis Cutino
★★★★★
Great service, very welcoming and informative !
Susan Griffin
★★★★★
Love the presentation thank you
Elroy Mills
★★★★★
Great customer service and professionalism.Jodi Hudson provided me with outstanding customer service and was very informative about my items, I would definitely use them again in the future.
Alexander
★★★★★
Excellent experience, great communication, Jodi offered me hundreds more for my gold jewelry than any other jeweler that I spoke with, definitely the best place to go to when selling jewelry. Thank you!
edwin stutts
★★★★★
I had an excellence experience here. Jodi was amazing so nice and helpful. Its so much better than visiting a sleepy pawn shop where you know they're ripping you off. Diamond Banc is legit and you won't be disappointed. Thanks Jodi !
Rod Hardway
★★★★★
Had a GREAT experience with Jodi she was very helpful and professional even though I should have made an appointment for the amount of item's That she had to look at and place a value on. I will be making an appointment to see her again, very fair and knowledgeable even suggested places to visit with special items that her company doesn't purchase. Highly recommend this business. Thanks Jodi
Edward Clark
★★★★★
Diamond Banc is the best place in the area to have your jewelry appraised and sold. They offer a wide array of options as far as sell vs loan, they're extremely knowledgeable, and go out of their way to make you comfortable. Jodi is the best gemologist/jewelry expert I've ever had the pleasure to work with and definitely who you want to deal with. Thank you and I will be back!!
Tracey Jean
★★★★★
Great experience. Highly recommend
L Walter
★★★★★
As my first time doing this; a very thorough and patient, personable service and a valuable business to the community.
Joy Durnell
★★★★★
Jodi was very professional and gracious during our visit. I would highly recommend her company.
Mitchell Edward
★★★★★
Professional service with competitive pricing.
Kathryn Hutter
★★★★★
Jodi was great! Easy, fast, and fair. Breakup? Divorce? Come here to sell bad memories.
Davy Ball
★★★★★
Kelcii Bolin
★★★★★
Jodi is amazing!! She had connections that made sure my Cartier pieces were authentic and gave me great offers on both. She put a lot of effort into getting me the best deal and I truly appreciate her. Will definitely go back if I decide to sell any other jewelry.
Nu meditasyon
★★★★★
Jennifer Cavallo
★★★★★
Very sweet and honest.
Sarah Owens
★★★★★
John Flanagan
★★★★★
Jody was great, and the process was easy and seamless!! Thank you!!!
Jordan Nazario
★★★★★
Great service and was super quick with a great offer.
Kaelyn Czubak
★★★★★
Jodi Hudson was so friendly and helpful. She was perfect and all we could have asked for. She definitely had all the experience and knowledge we needed. Highly recommend this safe environment.
Karen Carter
★★★★★
Met with Jodi to sell some jewelry. She was very professional and friendly. She took her time and explained things as she went. Would highly recommend Diamond Banc.
ace mcvey
★★★★★
This business is totally professional and very fair in the pricing as buyers. I've worked with several buyers on both sides of the bay and I got the best price for my family silver here.
T Suarez
★★★★★
My experience at The Diamond Banc was totally positive. I had some estate jewelry that was previously appraised that I wanted to sell. Jodi at The Diamond Banc went over the jewelry very carefully and explained the varying values of the jewelry depending on as is condition or repaired / perfect condition at the GIA in Texas. The process was very cordial and professional. Not rushed and impersonal like at retail stores. I would definitely recommend The Diamond Banc.
Carlos Ortiz
★★★★★
Amazing thank you Jodi for your help and service to your customers I would recommend this place to anyone….
Katie Fernandez
★★★★★
Jodi was very kind and professional.
Nikita Sims
★★★★★
Very nice environment, Jodi is very knowledgeable, and really works with you to make sure you get the best service they have to offer
Timmie Batley
★★★★★
Enjoyed my experience selling my jewelry here. Staff were professional and nice to work with.
Shania Sanchez
★★★★★
Jody was so kind , and attended to me very well , quick and easy !
Lina Diaz
★★★★★
Excelente customer service and easy transaction 🙂
patti miller
★★★★★
Fantastic service Jodi went out of her way to help me no pressure… this experience was terrific. I would HIGHLY RECOMMEND Diamond Banc Tampa location to EVERYONE. BEST PART …they are so friendly and TRUSTWORTHY. I'D give 20+ stars if it would allow me. Thanks again.
R Woodco
★★★★★
Geetha Reddy
★★★★★
Jodi was a pleasure to work with! She was very accommodating with my fluid schedule and took the time to explain the appraisal of my pieces. I appreciated the ease of the process-as soon as I decided to sell, she completed the transaction smoothly and I was able to walk out with my check less than 15 min later.
Anthony Guinn
★★★★★
Arthur Ervin
★★★★★
Jodi at Diamond Banc was very professional and pleasant to work with. She explained the evaluation process of my old Rolex and gave me a fair assessment. I would recommend them to others.
Megan Harp
★★★★★
Jodi provided outstanding customer service. She was friendly, knowledgeable, professional, and time efficient. This is a great option for people wanting to not hassle with selling jewelry on their own through Poshmark, Facebook Marketplace etc. Please note this is not consignment, it your items are bought and you receive a check. Thank you, Jodi!
Dunia Abusoud
★★★★★
Dalia Abu Soud
★★★★★
Lisa
★★★★★
Had a very positive experience selling my old engagement ring here! Jodi was amazing, taking the time to explain things and answer questions. I could tell that she was extremely fair and knowledgeable. Even though my ring was less than stellar, she offered me a price that I think was reasonable.
Noel Kane
★★★★★
Jodie was extremely professional in every regard. She explained the details of the estimate clearly, and even took the time to discuss her thoughts the pros and cons of third party selling. I really appreciated her no pressure approach, and coming from sales that says a lot. Very happy I took the drive over to see her.
Jennie Moore
★★★★★
I would highly recommend taking any of your gold or precious gems to Jodi at Diamond Banc! She was so very professional, knowledgeable, and I received the best prices imaginable! I was pleasantly surprised at the value of what I had considered "old jewelry"!I would give Jodi and her team at Diamond Banc a 10 out of 10! Thank you Jodi and Merry Christmas!!!🎄🎁
Daniel Sullivan
★★★★★
The best experience I could ask for. Needed to get rid of some gold quick and they made it happen and wrote check on the spot. Thank you again
Celina Kaham
★★★★★
Jodi was such a pleasure to work with, she made the experience easy & quick for me. I'd definitely return, if the need arises. 10/10. Highly recommended, Thankyou very much!
Parker Clonts
★★★★★
Jodi is a wealth of knowledge when it comes to liquidating your luxury items!
Louise Orsillo
★★★★★
Thomas Johnson
★★★★★
Very professional and prompt service. Highly recommended, and I would do business again!
Christopher Pitt
★★★★★
Raquel Ripley
★★★★★
Jodi was very friendly, professional, and helpful. She made our experience stress free. I would definitely contact her if the need arises again. Highly recommend!
Jennifer Malowany
★★★★★
Jodi is extremely trustworthy and I highly recommend her for her professionalism and her serious attention to detail.
Bren Smith
★★★★★
Jodi was amazing got a great price for my wedding ring we'll definitely be back if I need to sell more jewellery 😊
Aurora Cristobal
★★★★★
Sunshine Sunshine
★★★★★
My experience here was great. Jodi was wonderful. Excellent customer service!!! Definitely recommend!!!!
24kt Empress EarthAngel
★★★★★
The atmosphere was very welcoming, I felt very comfortable with Jodi and she went into detail how she came up with the figure for my purchase, and I am very happy with the outcome…. I will recommend to all my friends this great place!
Cuong Nguyen
★★★★★
Jodi was hands down the best in the diamonds buying business. She was knowledgeable, quick with giving an estimate, setting up the appointment to go further in details, and no pressure if wanting to sell. I accepted to sell and the payment was immediately. Very glad i went with Jodi and Diamond Banc as they are very reputable and one of the best in Tampa. I would recommend to family and friends and would definitely return in the future if wanting to sell anymore jewelry. Thank you Jodi & Diamond Banc for making it a smooth and flawless diamond selling experience!
Janelle Thomas
★★★★★
My experience with Jodi was exceptional. The process went smoothly. Jodi was very nice, professional, and very knowledgeable about her business. I definitely would recommend their services and if I need to I would go there again.
Roberto Garcia
★★★★★
Happy to do business with Diamond Banc ,, Jodi is very knowledgeable and gives the right price for your jewelry. I will be back soon
Andrea Cooper
★★★★★
Kevin Fleming
★★★★★
Professional, friendly, knowledgeable, I would use them again. If the offer doesn't work for you, you can try somewhere else. There's no pressure to use them
Glenna Dickman
★★★★★
Great selling experience with Jodi…she made the whole process seamlessly easy along with a great attitude and smile on her face…will definitely use her for my jewelry selling needs…best prices offered…thank u!
David Skibinski
★★★★★
Great people and great place !!! Check it out !!!
Shoppercize Support
★★★★★
If I could rate Jodi more than 5 stars I would! She is extremely knowledgeable about the jewelry business and I was very satisfied with the services I received. I sold a watch and I definitely got top dollar! Thank you Jodi!
Shawn Henson
★★★★★
Jodi is hands down the best in business. Genuine, caring and so helpful. No better place to get rid of your old jewelry than at Diamond Banc!
Taylor Cunningham
★★★★★
Love it. Best experience I've had selling jewelry. Will definitely use Diamond Banc again.
Marie Tinnelle
★★★★★
I apologize for forgetting the lady's name that helped me but she was very professional, patient and kind. The service was very prompt and very fair offer given that I was satisfied with. I will definitely uses their services again if the need arises.
Damien Dulin
★★★★★
Was extremely pleased with doing business with Jodi , she was very pleasant, knowledgeable and i just felt like i was taken care of and would definitely recommend Jodi and Diamond Banc ! Great place!
Kevin Barasia
★★★★★
Thank you very much.
Lisa Philbeck
★★★★★
Jodi was terrific! She is extremely knowledgeable regarding all things diamonds. She took the time to educate while also providing a no pressure/stress free interaction. I just set an appointment online. Jodi assessed my items, made an offer and wrote a check. It was just that simple. Thank you Jodi!
Ryan LaGasse
★★★★★
We had a wonderful experience at the Diamond Banc. Jodi is extremely professional and knowledgeable when it comes to fine jewelry. We will be back!
Patrizia Fair
★★★★★
This is nice place, trustworthy.. I will come back for sure!
Shannon Sweeney
★★★★★
Jodi at Diamond Banc is the best! So friendly and helpful!!
Sharra Casumpang-Towner
★★★★★
Jodi was such a great help. She explained everything I needed to know and more. She's a trustworthy person that I highly recommend.
Brianna Garcia
★★★★★
Everything was top standard, lovely experience.
jasmin medina
★★★★★
Amazing experience and Jody just helped me out just in the nick of time!!! 😊😊
Kali Holmes
★★★★★
Jodi was AMAZING! I definitely wish i would've known about this hidden gem earlier. Will definitely keep doing business here. 🙂
Dayna Tomlin
★★★★★
I had a great experience. Thank you!
Laid Gradi
★★★★★
Amazing service, very helpful, would recommend
Melissa Harvey
★★★★★
Dustin Witherington
★★★★★
c. c.
★★★★★
This was organized and efficient, a seamless process. A very fair and competitive business, had lots of knowledge.
Yvette Espinoza
★★★★★
Jodi was very helpful!
Tatyana Hall
★★★★★
Quick and easy process, great communication
Jonny Barakat
★★★★★
The women who inspected my chain was very nice and she gave me a great value for my chain that I had for four years. I asked her for a higher price than the other buyer that I went to and she gave it to me. If you want to sell your gold, go to Diamond Banc. You won't be disappointed!!!
Daniel Gillis
★★★★★
Very nice much better than a pawn shop😂
Forrest Snowden
★★★★★
Jodi Hudson's deep experience in the gemstone sector and knowledge of financial transactions is unparalleled.She's "to the point" making for a fast and friendly transaction.
moises la rosa
★★★★★
Best place to sell my gold , i Higher Recommend!
Mike Baysdon
★★★★★
Extremely fast and efficient at what they do. 5 Star for sure
Miguel Del Toro
★★★★★
Very nice people. Jodi gave us a very fair price for our coins. Will definitely do business again with them in the future.
Virginia Fay
★★★★★
A wonderful experience to go through Deena Was so good to work with she made me feel very comfortable and at ease and I was just over all truthful honest and informative
Roc Jones
★★★★★
Great and professional experience with selling a wedding ring set.
Youngju Lee
★★★★★
Easy to make an appointment and smooth process! Would recommend!
Emmanuel Noah
★★★★★
Very warm customer service ! A first choice for anyone looking into leveraging their jewelry as an economic asset.
Emmanuel Noah
★★★★★
rackedup black
★★★★★
Great place to get a loan great payouts an the payback % is incredible good honest place to do business
Cheryl Strickland
★★★★★
I would recommend The sell of my items went very smoothly and fairly compensated.
Jason Perry
★★★★★
Diamond Banc of Tampa is THE go to destination to sell or borrow against your fine jewelry and luxury watches! The manager Jodi is an expert gemologist and treated me with the utmost professionalism and courtesy during my visit. Thanks Jodi!
See all Google Reviews
Visit a diamond banc near you
Diamond Banc has locations in Tampa, Boca Raton, Miami, Aventura, Orlando, Nashville, Atlanta, Charlotte, Kansas City, Columbia, & Rochester.
Rolex Watch Buyer in Tampa
Diamond Banc is the nation's best source for those who wish to sell their Rolex watch. We are expert Rolex buyers in Tampa and we take every value-enhancing factor into consideration when evaluating your Rolex. Factors such as model, age, condition, and rarity, determine the value of your Rolex. Diamond Banc of Tampa is in continual communication with our network of Diamond Bancs' across the country. With our combined national reach, we possess an accurate and current snapshot of the Rolex market and in turn, we pay the highest value possible for all Rolex models.
The Rolex models we purchase most often:
Rolex Submariner
Rolex Sea-Dweller
Rolex Deepsea
Rolex GMT-Master & GMT-Master II
Rolex Day-Date (President) & Day-Date II
Rolex Datejust & Datejust II
Rolex Cosmograph Daytona
Rolex Yacht-Master & Yacht-Master II
Rolex Explorer & Explorer II
Rolex Air-King
Rolex Milgauss
Rolex Pearlmaster
Rolex Cellini
Rolex Sky-Dweller
Rolex Oyster Perpetual
Rolex Oyster Perpetual Date
Rolex Oysterquartz
Where Should I Sell My Watch In Tampa, FL?
If you're looking to sell a Rolex watch in Tampa, Florida, there are a lot of options available. Between pawn shops, consignment stores, and other watch buyers, there's not exactly a shortage of places where you can look to sell your luxury timepiece. However, if you're planning to sell your Rolex, not just any buyer will do. To ensure that you have the best watch buying experience, you must consider three major questions when looking for your best watch buyer:
Do I know what my used Rolex is really worth?
Do I trust my Rolex buyer?
Are they paying me what the timepiece is worth?
The answer to all of these questions should be an absolute YES when you're looking to sell your Rolex on the secondhand market. However, addressing these questions can be more difficult than it seems. Many buyers will bait sellers with high initial offers, only to actually offer a fraction of this initial proposal when it comes time to buy your used Rolex.
In contrast, Diamond Banc will make sure you get the most money for your Rolex. Our company was founded on principles of transparency, honesty, and customer satisfaction. We work relentlessly to make sure you receive the best offer for your watch and make sure that you clearly understand every step in the purchase process.
What is my Rolex REALLY worth?
Understanding the value of your used Rolex is a feat more easily said than done. Several seemingly minute factors can drastically affect your Rolex's value on the secondary market. Ultimately only a trained expert can provide an accurate idea of what your Rolex is worth. However, there are a few tips to understanding your Rolex's value. Your Rolex's condition, the presence of the original paperwork and box and the make and model of your watch can all have a profound impact on its value on the secondary market. This means they can drastically alter any offer you receive.
Although we purchase all varieties of Rolex, some styles are worth more than others. To get a general idea of your Rolex's value, visit our Rolex Calculator for yourself.
Diamond Banc of Tampa is THE Tampa Rolex buyer for all makes, models, ages, and conditions of Rolex watches. Whether you have an old sport model Rolex like a Daytona or a new ladies Datejust, Diamond Banc of Tampa is happy to provide you a purchase quote with zero obligation on your end. Our offers are based on current national dealer transactions, ensuring you the maximum, most accurate, and current buy price.
Do I trust my Rolex buyer?
Ultimately, regardless of the offer, the most important question to consider, is whether you trust your Rolex buyer. You must find a Rolex purchaser you feel comfortable with. Unlike other buyers, we honor all offers we give. This means that there is no pressure for you to sell your watch after meeting in our offices.
At Diamond Banc, we take the time to make sure you feel comfortable through every step of the process. We clearly explain how we arrive at our offers, and do everything in our power to help you get the most from selling your Rolex. Still not sure? Our 5-Star Reviews on Google speak for themselves.
Diamond Banc of Tampa's selling process is quick, hassle-free, and completely secure. If you elect to take our industry-leading offer, your funds will be issued immediately.
Moreover, if you would like the money from selling your Rolex, but would rather not permanently part with it, Diamond Banc can make you a short-term loan for the same value as our purchase amount. We offer customized loan terms and the best rates in Florida.
Is my Rolex buyer paying me what the timepiece is worth?
At the end of the day, simply knowing what your used Rolex is worth isn't enough. Your buyer must deliver on that offer. Diamond Banc considers every detail and market factor to offer you the most of any Rolex watch buyer for your Rolex. We are your Rolex experts, and we have a keen understanding of the secondary Rolex market. We work with a vast network of retail jewelers and Rolex brokers, all of whom are eager for Rolex watches. This ensures that we can offer the maximum value to you in exchange for your used Rolex watch.
There are three options to set up your appointment in our Tampa offices.
Schedule your in-office appointment with Jodi, our Tampa Market Director online.
Complete this easy-to-use form above to provide us specifics about your Rolex watch and we will reach out with an approximate initial purchase offer.
Stop by our office at 3401 Henderson Blvd, Suite E, Tampa, FL 33609, or give Jodi a call to begin selling your Rolex today.