Tampa's Premier Rolex Buyer
Our watch buyers know exactly what your Rolex is worth
& pay industry leading prices.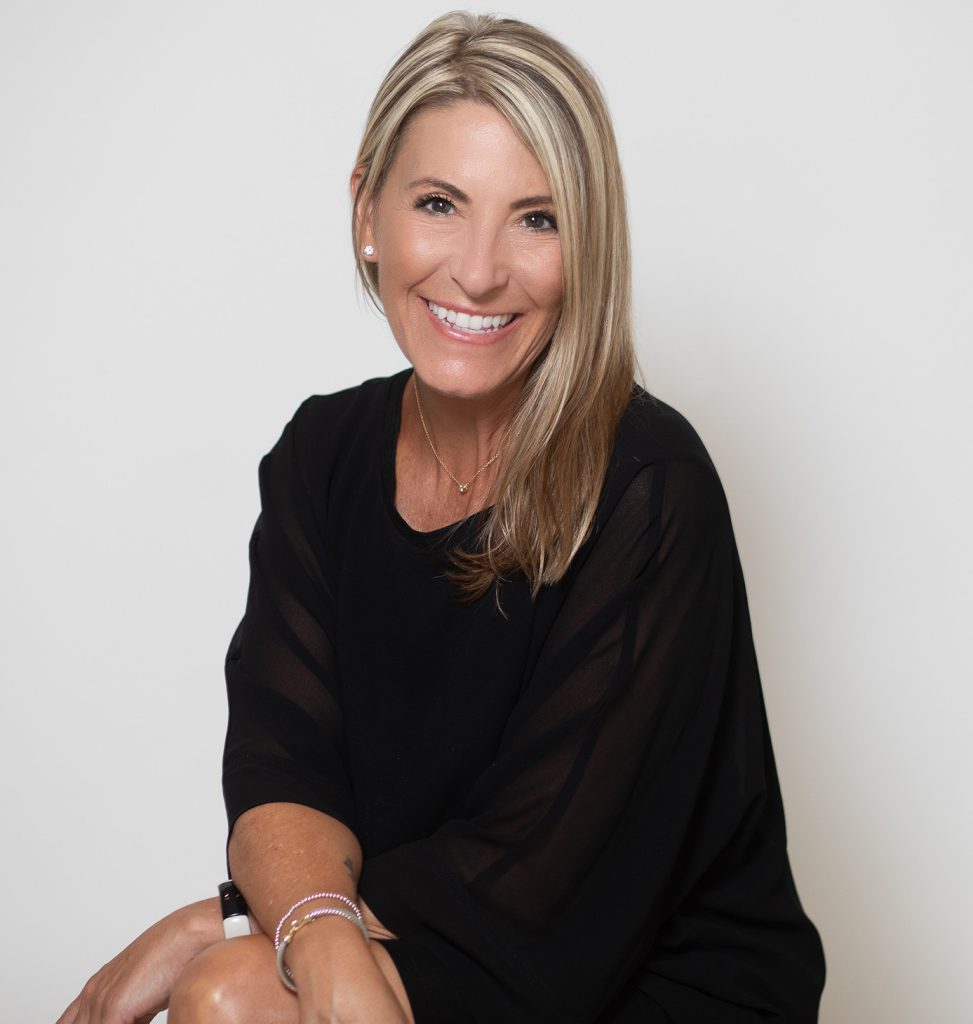 Jodi Hudson
Tampa, FL
Jodi is a GIA Graduate Gemologist with over 25 years of experience in the fine jewelry industry. Her past experiences include serving as an Operations Manager for Tiffany & Co and a Gemstone Buyer for Home Shopping Network, in addition to working as a traveling fine jewelry appraiser. Visit Jodi in our Tampa Office!
Get a Quote
In Person or Online
Schedule a private evaluation at your local Diamond Banc or use our online submission form.
Start a Quote
In-Person Evaluation
Complete In Person
Meet privately with a Diamond Banc director who'll evaluate your items right in front of you & make you an offer.
Get Funded
Fast & Secure
If you accept our offer, we will issue payment immediately via check or wire transfer.
FAQs
There are two ways to work with us:
Visit an office near you: Schedule an appointment at one of our offices nationwide to have your jewelry evaluated on the spot, right in front of you, in a private, luxury environment & get paid immediately.
Work with us online: Fill out our online submission form above & receive a quote within 24 hours from one of our expert jewelry buyers. Our team will provide you with a fully-insured shipping label to mail your item(s) to our headquarters & issue funding immediately upon accepting our offer.
Why should I sell my jewelry to Diamond Banc?
Clients love working with Diamond Banc based on the transparency and guidance that we deliver.
We show you wholesale comparable items to yours, what dealers are asking for them, and what dealers are selling them for and we show you this on the largest dealer-to-dealer trading platform in the world. We explain why we're making the offer that we're making, and allow you to understand that you're truly getting the most they can for your fine & designer jewelry.
Our ultimate goal is to ensure you feel confident in your decision to sell your jewelry by providing you with the transparent industry-specific education you deserve.
What jewelry brands do you buy?
Diamond Banc purchases a variety of designer jewelry brands, including but not limited to, Cartier, Tiffany & Co., Graff, Van Cleef & Arpels, Harry Winston, & David Yurman.
Upon acceptance of our purchase offer, we will issue payment to you immediately via check or wire transfer.
How long does it take to sell my jewelry?
Selling your jewelry to Diamond Banc is fast, simple, and secure. Schedule an appointment at a Diamond Banc location near you, have your jewelry evaluated on the spot, and get paid immediately. Typically, this process takes less than 40 minutes.
No. When you sell your jewelry to Diamond Banc, there are no additional fees. We encourage you to visit an office near you for a free, no-obligation item evaluation to find out what your jewelry is worth.
What is a Jewelry Equity Loan?
At Diamond Banc, you have the option to retain ownership of your jewelry, while still enjoying the liquidity as if you sold outright. Diamond Banc is the nation's #1 jewelry buyer & jewelry-secured lender.
With a Jewelry Equity Loan, you can borrow against the value of your jewelry while still retaining ownership of it. Visit our Jewelry Equity Loan page for more information.
visit a diamond banc near you
Diamond Banc has locations in Tampa, Boca Raton, Miami, Aventura, Orlando, Nashville, Atlanta, Charlotte, Kansas City, Columbia, & Rochester.
Rolex Watch Buyer in Tampa
Diamond Banc is the nation's best source for those who wish to sell their Rolex watch. We are expert Rolex buyers in Tampa and we take every value-enhancing factor into consideration when evaluating your Rolex. Factors such as model, age, condition, and rarity, determine the value of your Rolex. Diamond Banc of Tampa is in continual communication with our network of Diamond Bancs' across the country. With our combined national reach, we possess an accurate and current snapshot of the Rolex market and in turn, we pay the highest value possible for all Rolex models.
The Rolex models we purchase most often:
Rolex Submariner
Rolex Sea-Dweller
Rolex Deepsea
Rolex GMT-Master & GMT-Master II
Rolex Day-Date (President) & Day-Date II
Rolex Datejust & Datejust II
Rolex Cosmograph Daytona
Rolex Yacht-Master & Yacht-Master II
Rolex Explorer & Explorer II
Rolex Air-King
Rolex Milgauss
Rolex Pearlmaster
Rolex Cellini
Rolex Sky-Dweller
Rolex Oyster Perpetual
Rolex Oyster Perpetual Date
Rolex Oysterquartz
Where Should I Sell My Watch In Tampa, FL?
If you're looking to sell a Rolex watch in Tampa, Florida, there are a lot of options available. Between pawn shops, consignment stores, and other watch buyers, there's not exactly a shortage of places where you can look to sell your luxury timepiece. However, if you're planning to sell your Rolex, not just any buyer will do. To ensure that you have the best watch buying experience, you must consider three major questions when looking for your best watch buyer:
Do I know what my used Rolex is really worth?
Do I trust my Rolex buyer?
Are they paying me what the timepiece is worth?
The answer to all of these questions should be an absolute YES when you're looking to sell your Rolex on the secondhand market. However, addressing these questions can be more difficult than it seems. Many buyers will bait sellers with high initial offers, only to actually offer a fraction of this initial proposal when it comes time to buy your used Rolex.
In contrast, Diamond Banc will make sure you get the most money for your Rolex. Our company was founded on principles of transparency, honesty, and customer satisfaction. We work relentlessly to make sure you receive the best offer for your watch and make sure that you clearly understand every step in the purchase process.
What is my Rolex REALLY worth?
Understanding the value of your used Rolex is a feat more easily said than done. Several seemingly minute factors can drastically affect your Rolex's value on the secondary market. Ultimately only a trained expert can provide an accurate idea of what your Rolex is worth. However, there are a few tips to understanding your Rolex's value. Your Rolex's condition, the presence of the original paperwork and box and the make and model of your watch can all have a profound impact on its value on the secondary market. This means they can drastically alter any offer you receive.
Although we purchase all varieties of Rolex, some styles are worth more than others. To get a general idea of your Rolex's value, visit our Rolex Calculator for yourself.
Diamond Banc of Tampa is THE Tampa Rolex buyer for all makes, models, ages, and conditions of Rolex watches. Whether you have an old sport model Rolex like a Daytona or a new ladies Datejust, Diamond Banc of Tampa is happy to provide you a purchase quote with zero obligation on your end. Our offers are based on current national dealer transactions, ensuring you the maximum, most accurate, and current buy price.
Do I trust my Rolex buyer?
Ultimately, regardless of the offer, the most important question to consider, is whether you trust your Rolex buyer. You must find a Rolex purchaser you feel comfortable with. Unlike other buyers, we honor all offers we give. This means that there is no pressure for you to sell your watch after meeting in our offices.
At Diamond Banc, we take the time to make sure you feel comfortable through every step of the process. We clearly explain how we arrive at our offers, and do everything in our power to help you get the most from selling your Rolex. Still not sure? Our 5-Star Reviews on Google speak for themselves.
Diamond Banc of Tampa's selling process is quick, hassle-free, and completely secure. If you elect to take our industry-leading offer, your funds will be issued immediately.
Moreover, if you would like the money from selling your Rolex, but would rather not permanently part with it, Diamond Banc can make you a short-term loan for the same value as our purchase amount. We offer customized loan terms and the best rates in Florida.
Is my Rolex buyer paying me what the timepiece is worth?
At the end of the day, simply knowing what your used Rolex is worth isn't enough. Your buyer must deliver on that offer. Diamond Banc considers every detail and market factor to offer you the most of any Rolex watch buyer for your Rolex. We are your Rolex experts, and we have a keen understanding of the secondary Rolex market. We work with a vast network of retail jewelers and Rolex brokers, all of whom are eager for Rolex watches. This ensures that we can offer the maximum value to you in exchange for your used Rolex watch.
There are three options to set up your appointment in our Tampa offices.
Schedule your in-office appointment with Jodi, our Tampa Market Director online.
Complete this easy-to-use form above to provide us specifics about your Rolex watch and we will reach out with an approximate initial purchase offer.
Stop by our office at 3401 Henderson Blvd, Suite E, Tampa, FL 33609, or give Jodi a call to begin selling your Rolex today.