Sarasota's Premier
Jewelry Buyer & Lender
Start online or find an office near you.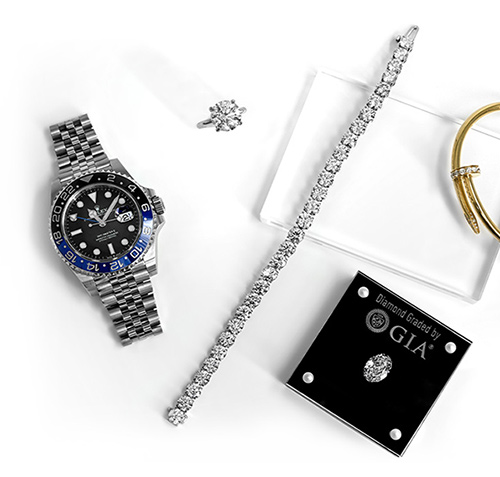 Diamond Banc of Sarasota, FL at
2033 Main Street, Suite 408
Sarasota, FL 34237
Diamond Banc of Sarasota, FL
National Headquarters
Address:
2033 Main Street, Suite 408
Sarasota, FL 34237
Phone:
Hours:
Monday-Friday: 10:00am – 5:00pm
Saturdays: By Appointment Only
Email:
Appointment: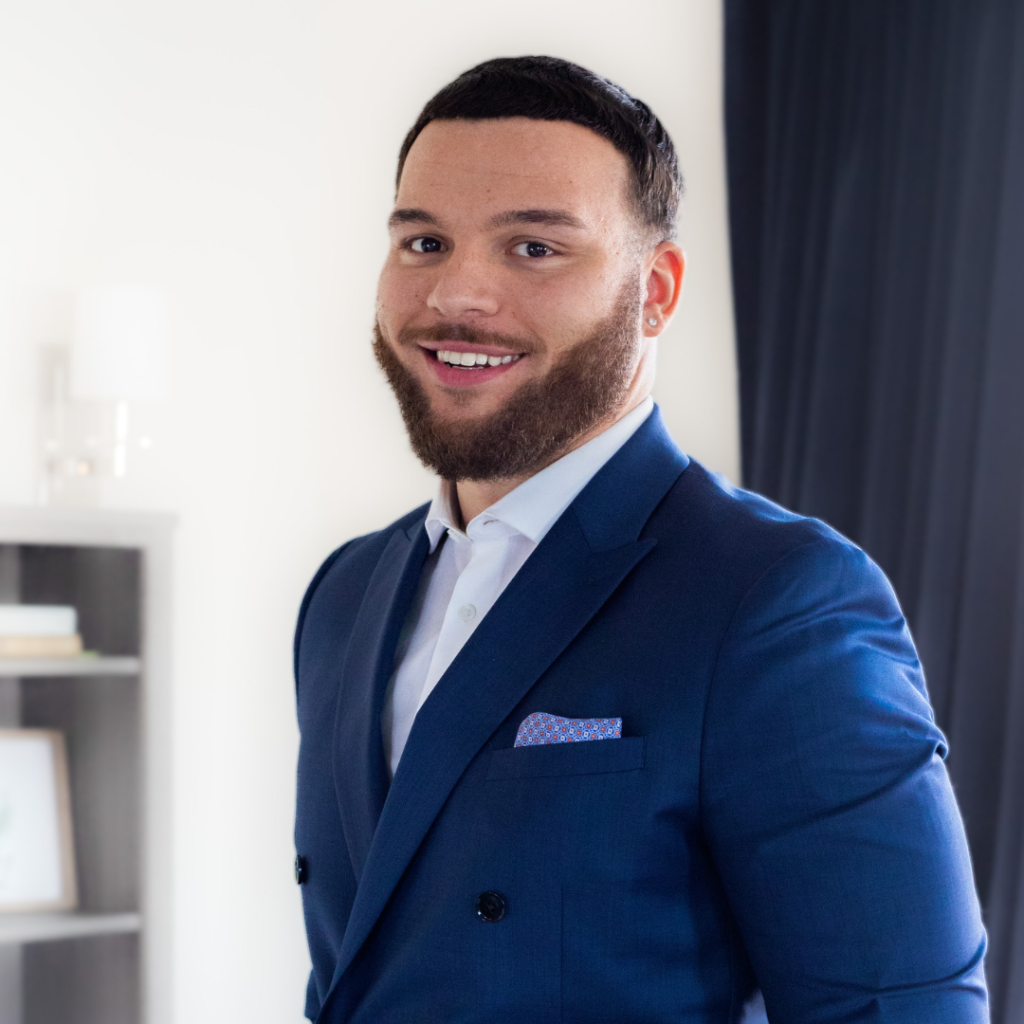 Jordan Isaacs
Meet our Sarasota, FL Director:
As the National Director of Funding at Diamond Banc's headquarters in Sarasota, FL, Jordan Isaacs prioritizes providing top-notch client experiences during the assessment of their items for immediate sale or loan services. With excellent communication skills and a talent for prompt and informative follow-up, Jordan's expertise enables him to offer the highest values, the most competitive rates in the industry, personalized financing options, & exceptional service to each and every client. To start working with Jordan, fill out our simple submission form, give him a call, or schedule an appointment to meet with him in person.
Diamond Banc of Sarasota specializes in two core services: purchasing fine jewelry, diamonds, gold, and Rolex watches, and providing asset-based loans secured by it. As part of our expanding national presence, which includes multiple offices in Florida, we are thrilled to introduce our newly established headquarters in Sarasota, FL.
Our Sarasota office is designed to function as an exclusive, private setting where clients can experience the utmost confidentiality and comfort. Here, you can walk in and have your valuable jewelry items professionally evaluated on the spot. Our evaluations are not just quick; they are comprehensive and fair, thanks to our seasoned Market Director, Jordan Isaacs. With years of experience in the industry, Jordan brings an executive-level understanding of the jewelry market, ensuring you get the best valuation possible for your items.
But it's not just about the numbers. We understand that jewelry often carries sentimental value, and we approach each evaluation with the sensitivity and respect it deserves. Jordan is committed to making the process transparent and informative, answering any questions you might have, and providing insights into how the market variables influence the value of your jewelry.
Whether you're interested in selling your jewelry or securing an asset-based loan, you can count on a personalized and tailored experience when you visit our Sarasota office. In an industry where trust and expertise are paramount, Diamond Banc of Sarasota, led by Jordan Isaacs, aims to set the gold standard.
How It Works at Diamond Banc
Working with Diamond Banc of Sarasota is a streamlined and transparent process. First, you'll begin by scheduling a visit where you'll have a one-on-one appointment with Jordan Isaacs, the director of our Sarasota, FL branch. During this meeting, your jewelry will be evaluated directly in your presence, ensuring complete transparency. Once your items are evaluated, the next step is receiving an offer. Jordan and the Diamond Banc team will carefully assess the pieces you're looking to sell or use as collateral for a loan, again ensuring this evaluation happens right in front of you. This hands-on approach guarantees trust and clarity in the valuation. Finally, once you choose to accept our offer, you'll be promptly funded. The payment will be handed to you immediately, either in the form of a check or through a wire transfer.
Synonymous with Jewelry & Diamond Buying in Sarasota, FL
When Sarasota residents ponder, "Where can I sell my jewelry?" or "Who is the best diamond buyer near me?", the answer invariably points to Diamond Banc. We're not just another diamond buyer; we're your trusted partner. Our expertise extends far beyond diamonds. We're celebrated as the foremost jewelry buyer, gold buyer, and Rolex buyer in Sarasota and across the nation.
At Diamond Banc, we have established ourselves as a leading buyer of a wide range of high-value jewelry assets on a national scale. Our specialized jewelry-buying team focuses on acquiring diamond necklaces, pendants, earrings, and tennis bracelets, as well as high-end watches from brands like Rolex, Cartier, and Patek Philippe. We also regularly purchase estate diamond jewelry, which includes both antique cut diamonds and diamonds certified by the Gemological Institute of America (GIA), across all sizes and quality grades.
In addition to our diamond-buying services, we also are active buyers of various forms of gold, including bullion, finished gold jewelry, and even damaged gold items. Our gold buying program is engineered to maximize the value returned to our clients for their gold assets.
We are active buyers of fine jewelry pieces from globally recognized jewelers, including but not limited to Cartier, Tiffany & Co., Harry Winston, and Graff. Client interactions are individually tailored to ensure that each customer receives the highest possible market value for their valuable items.
Diamond Banc of Sarasota vs Local Pawn Shops
At Diamond Banc in Sarasota, FL, we set ourselves apart from the conventional jewelry pawn shops you might find in the area. Our team's deep market insights and extensive expertise in the jewelry industry ensure you receive unparalleled value for your jewelry assets.
Our experts are not only equipped to buy your jewelry but also provide loans against an array of assets, including but not limited to diamonds, gold, Rolex watches, and other fine jewelry. With our competitive rates, we consistently outpace the offers from standard pawn shops, guaranteeing our clientele the best possible returns on their items.
Beyond purchasing and lending, Diamond Banc in Sarasota also offers consignment opportunities and comprehensive evaluations for large jewelry estates. Our professional and approachable team is always at your service, ready to address any inquiries or reservations you might have. This ensures a seamless, tailored experience for every client.
Entrusting Diamond Banc with your items promises you a complimentary and pressure-free appraisal of your assets' liquid value. We champion unmatched customer service, and our primary goal is to guarantee maximum returns for your treasured assets.
If you're in Sarasota, FL, and seeking a reliable establishment to either sell your jewelry or secure an asset-based loan, Diamond Banc should be your destination. Our team's commitment to individualized service aims to help you harness the financial potential of your fine jewelry, diamonds, and watches. Instead of settling for conventional pawn shops in Sarasota, which often undervalue your items, opt for Diamond Banc. Experience excellence and receive the highest payout for your jewelry.
Sarasota's Preferred Rolex Buyer
If you're considering selling your Rolex in Sarasota, FL, your search ends with Diamond Banc of Sarasota. We stand as the premier Rolex buyer in the region, bolstered by our carefully curated and expansive network of Rolex dealers, retailers, and dedicated collectors. Diamond Banc is well-connected with many of the country's leading authorized Rolex dealers, providing us unparalleled access to premium buyers and up-to-date market conditions nationwide. This positions us to offer you higher payouts for your Rolex watch.
At Diamond Banc of Sarasota, we are interested in Rolex watches across all models and conditions. Whether you possess the latest sports watch or a vintage dress timepiece, we are the go-to Rolex buyer in Sarasota. Our team possesses unmatched expertise regarding specific Rolex models and their current market valuations. Each Rolex watch brought to us undergoes a thorough evaluation where multiple factors—such as the model, age, condition, and rarity—are considered to arrive at a comprehensive valuation.
Our considerable network and unsurpassed market knowledge set us distinctly above other Rolex buyers near you, offering an unequivocal advantage to you when it comes time to sell your Rolex. Coupled with our dedication to exceptional customer service and transparency, you can conclude your transaction with us with complete confidence and peace of mind.
For an initial evaluation or to discuss the value of your Rolex, schedule an appointment today with our Sarasota team. Experience the Diamond Banc of Sarasota difference and elevate your Rolex selling experience to the highest professional standards.
Highest Payout For Gold in Sarasota, FL
Diamond Banc of Sarasota, FL sets itself apart in the gold-buying space with a unique and sophisticated approach to evaluating gold jewelry. Unlike conventional gold buyers who assess items strictly by gold weight, Diamond Banc offers a nuanced evaluation process. Our team meticulously inspects each item, considering its potential market value beyond just its gold content. This methodology often results in premiums paid over and above the gold weight, particularly for designer jewelry where unique craftsmanship and design are key factors.
Moreover, Diamond Banc of Sarasota goes beyond the industry standard by also valuing the small accent diamonds set within gold jewelry. Our team diligently sorts each item by its gold purity to ensure that each piece is evaluated fairly and accurately. As a high-volume buyer of gold, we leverage economies of scale to offer industry-leading payouts to our clients, facilitated by our capacity to buy and sell large volumes of gold every month.
We invite potential sellers to first obtain quotes from other buyers and then consult us for a final offer. Our objective is to outmatch your best existing offer for your gold jewelry. At Diamond Banc of Sarasota, customer engagement is marked by a no-pressure, educational approach. Our professional team of gold buyers transparently explains the rationale behind our valuations, and clients are under no obligation to proceed with a sale. For those who do choose to sell, immediate and hassle-free funding is guaranteed.
Experience the Diamond Banc difference in Sarasota, FL, for a superior, customer-focused, and highly rewarding gold-selling experience.