Fast. Simple. Secure.
Jewelry Buyer in Palm Beach
Let our highly qualified experts assist when it's time to sell your jewelry.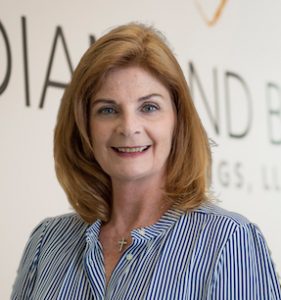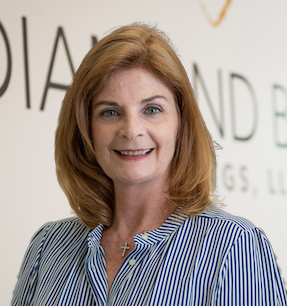 Kathleen Trocine
Meet our Palm Beach, Florida Director: Market Director
What Can You Sell?
If you are looking forward to some quick cash and receiving the most of your jewelry, Diamond Banc is here to assist. We have been in the industry for over 125 years and know your jewelry's value better than anyone else in the market. It doesn't matter whether you are planning to sell diamonds in Palm Beach or sell jewelry in Palm Beach; we encompass it all.
We Buy Designer Jewelry
Diamond Banc is a trusted industry leader that offers top-dollar for any designer jewelry brand:
Tiffany & Co.
Cartier
David Yurman
Graff
Roberto Coin
Chanel
Penny Preville
Harry Winston
Tacori
Oscar Heyman
Van Cleff & Arpels
David Webb
Jewelry is a treasure trove of memories for everybody. Thus, it would be more than challenging to sell those pieces away that represents an emotional connection.
We understand it very well; this is why Diamond Banc believes in providing you the value that lies in its emotional and sentimental worth. Diamond banc is your sympathetic partner that promises you smooth sailing through this emotional roller coaster of selling your pre-loved jewelry pieces at the best price in the industry.
Palm's Beach Most Trusted Jewelry Buyer
Diamond Banc is part of a family-owned jewelry company that's been in continual operation since 1896. We buy designer jewelry made of silver, gold, and diamonds from clients all over Palm Beach. We are trusted diamond buyers in West Palm Beach with decades of experience.
Some people prefer not to sell their precious jewelry online, this is why we have numerous locations throughout Florida which include Tampa, Miami, Palm Beach, Boca Raton, and Orlando. Visit any of these locations to get the expert evaluation done for your cherished jewelry in front of your own eyes.
At Diamond Banc, we focus on providing the appropriate value for the jewelry pieces of our clients. Our unique customer-centric approach sets us apart from all the other players in the industry. Many other jewelry buyers only pay according to the weight of your jewelry set, while at Diamond Banc, we pay more than the weight; we evaluate the actual worth of your jewelry.
We have the experience and skill required to identify precious jewelry and pay a premium price to our clients. And the best part about choosing Diamond Banc as your jewelry buyer is you get both- the price of the gold weight as well as the diamonds attached to your jewelry. So, it doesn't matter when you decide to sell diamonds in Palm Beach; always choose Diamond Banc for the best deal.
Our process of selling and buying diamonds is very simple, and therefore, you can sell jewelry in Palm Beach quickly and still receive the best price.
If you receive a final in person quote and are not interested in selling to us, it's no problem, we don't charge any fees. We are one of the most customer-centric diamond buyers in West Palm Beach and believe in offering a quality experience.
Types of metal we accept
As the top gold buyer in Palm Beach, we accept a wide array of metals. Some of the metals that we accept are;
High-quality gold jewelry of all types
Old gold jewelry, even if it is broken or worn
Heavy gold weight link chains and bracelets
Gold, silver, and platinum bars and bullion
Gold coins, such as South African Krugerrands, Canadian Maple Leafs, and American Buffalo and Eagles, and other gold coins of all types
When it comes to buying and selling jewelry, choose someone whom you can trust and who can offer you the best payout. Diamond Banc not only supports you as a jewelry buyer but also as a partner on your journey to receive the best price for your jewelry.
We are the best diamond buyers in West Palm Beach and believe in 100% transparency, standardized policies, customer satisfaction, and a safe market. So, choose Diamond Banc to sell jewelry in Palm Beach and receive the best deal on your jewelry.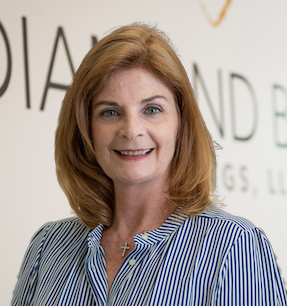 Kathleen Trocine
Meet our Palm Beach, Florida Director:
Kathleen Trocine is the Market Director of the Diamond Banc, Boca Raton office. Kathleen is a GIA Graduate Gemologist & has more than 20 years of experience in the jewelry industry. Her experience includes holding a sales and quality control position at Tiffany & Co., working as a liaison for a U.S. manufacturer and was the jewelry production manager for Lazare Kaplan Inc. Her vast knowledge of the fine jewelry business, GIA certification, and loan expertise combined to ensure the highest values paid and lowest interest rates in the industry.
Get a Quote
In Person or Online
Schedule a private evaluation at your local Diamond Banc or use our online submission form.
Start a Quote
In-Person Evaluation
Complete In Person
Meet privately with a Diamond Banc director who'll evaluate your items right in front of you & make you an offer.
Get Funded
Fast & Secure
If you accept our offer, we will issue payment immediately via check or wire transfer.