Estate Jewelry Appraisals
Let Diamond Banc help determine the true liquid market value of your jewelry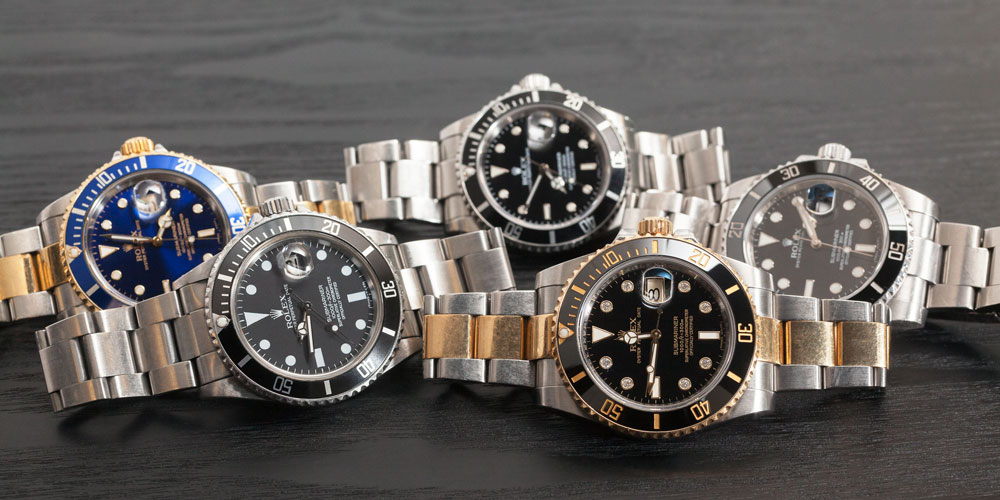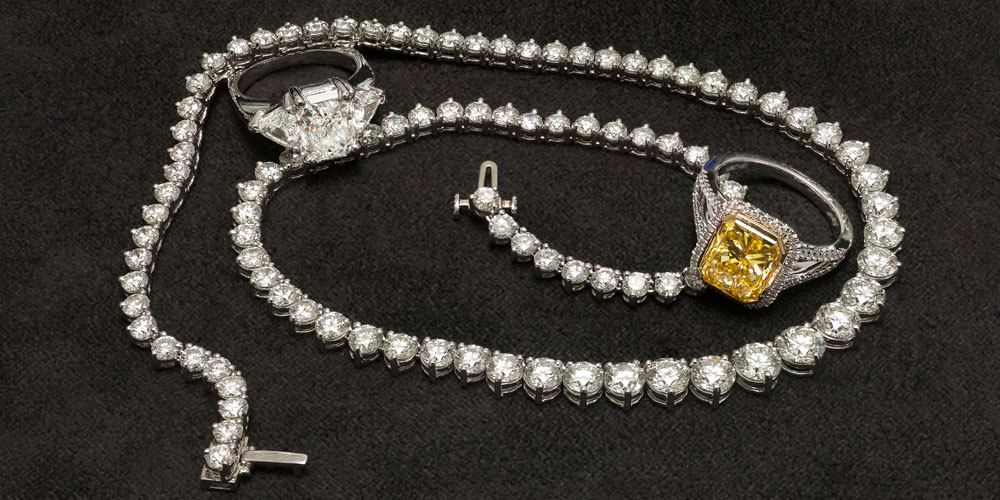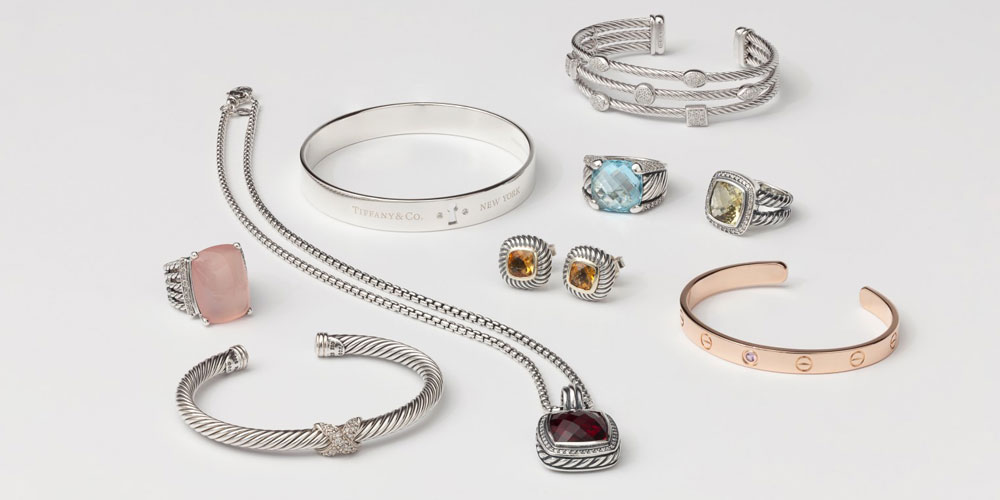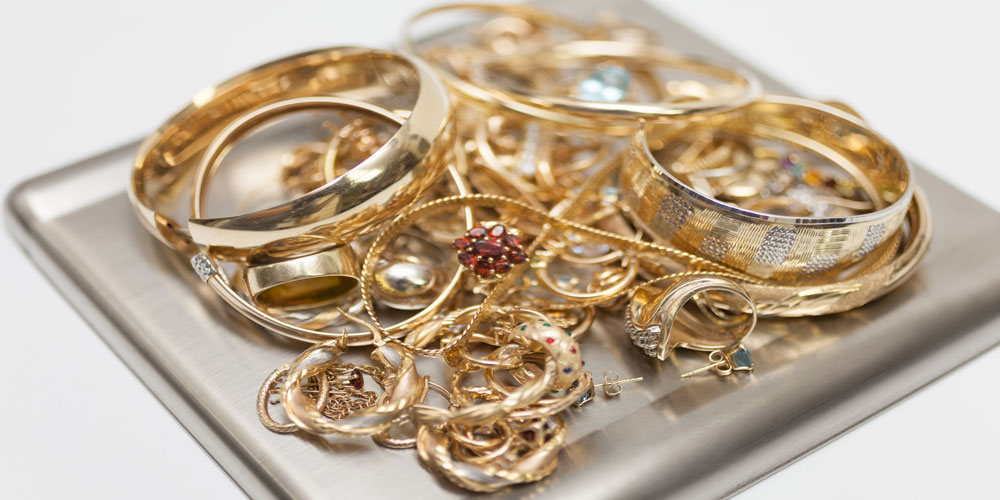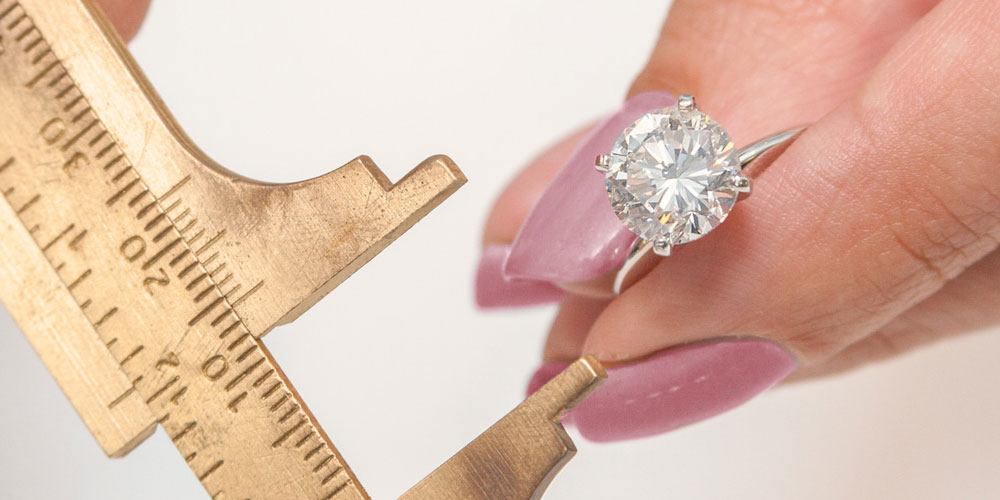 Estate Appraisals are required for a variety of reasons including, estate settlement, loan collateral assessment, divorce, other divisions of assets, reports to assist in tax filing, and equitable distribution for division of collections to family members. The reasons to have jewelry's liquid value determined are varied, but it is critical to find someone trustworthy and qualified no matter the reason. Diamond Banc's  jewelry appraisers will care for each piece with the utmost professionalism. Our head appraisers are Graduate Gemologists accredited by the GIA (Gemological Institute of America).
While many other companies that offer jewelry appraisals are not active buyer and sellers, Diamond Banc is totally immersed in transacting with ultra-fine pieces amongst the industry's most well connected and knowledgeable players. This key difference and knowledge base assures you the Liquid Market Value Appraisal Diamond Banc provides is a useful document that explains what an item is truly worth.
A Liquid Market Jewelry Appraisal from Diamond Banc does not strive to provide good or bad news, but to provide the accurate and realistic liquid market value of the piece.
Diamond Banc's expert team has a true understanding and keeps a pulse on the current liquid values of Fine Jewelry, Diamonds, and Fine Swiss Watches such as Rolex and Patek Philippe. We are also well versed in the liquid values of signed designer pieces such as Tiffany & Co., Cartier, Graff, Van Cleef & Arpels, Harry Winston, David Yurman and others. Our team members take every value adding factor into consideration to determine the most accurate, current Liquid Market Appraisal value such as age, condition, demand, market imbalance (if any), and the recent selling prices of comparable items throughout the U.S. if applicable.
Diamond Banc can facilitate having the GIA (Gemological Institute America) issue laboratory reports on diamonds. Liquid Market Appraisals generally take 2-7 business days to complete.
What is an estate jewelry appraisal?
An estate jewelry appraisal places a value on the items based on their current condition and selling price in the market. A professional jewelry appraiser will provide a document that describes the item being appraised and then gives a value that the item should be insured for, loaned against, or sold.
How do you value jewelry inherited from a loved one?
When you've inherited items that carry sentimental value, it's important to think through whether or not you want to hold onto the items as keepsakes or use them as a valuable resource. No matter what you decide to do with the inherited jewelry, you'll need to determine the liquid value of the asset to insure it for the proper amount or make plans to liquidate it. Keep in mind that the item's liquid value is based on current market rates.
Should I get a jewelry appraisal before I sell my jewelry?
It's never a bad idea to gain a better understanding of the value of your jewelry, especially if the items were gifts or inherited, but appraisals are not necessary to sell your jewelry. Appraisals are generally used for insurance replacement purposes, which determines the Retail Replacement Value of your jewelry. If your intentions are to sell the jewelry, let the professionals at Diamond Banc evaluate the Resale Value to help you navigate your options to sell.
How do you determine the value of estate jewelry?
Technically, estate jewelry is any piece of jewelry that is used, whether it be a few months, a few years, vintage, or antique. Diamond Banc relies on the most accurate, up-to-date and reliable market comparisons, taking every value adding factor into account. These factors include, but are not limited to: market desirability, market research/finding comparisons, the weights and grades of the gemstones and diamonds, the purity and weight of the precious metals, and the condition of the piece of jewelry. Our Market Directors have their finger on the pulse of the jewelry market, networking with over 20,000 industry professionals and using industry only resources to ensure you are getting paid the highest price possible for your estate jewelry.
What type of expertise and equipment is required to provide a quality jewelry appraisal?
According to the National Association of Jewelry Appraisers (NAJA), a jewelry appraiser is a skilled professional with expertise in both the jewelry being appraised as well as thorough training in valuation science, and experience with the marketplace for the jewelry in question. Your jewelry appraiser should be a Gemological Institute of America (GIA) accredited expert with access to all of the gemological equipment needed to evaluate your gems, diamonds, and jewelry. A gem microscope, diamond scales, precious metals scales, millimeter gauge, diamond color grading master stones, and a diamond tester are all pieces of equipment that may be used to appraise your jewelry.
HOW IT WORKS
Get A Quote
What is your item worth?
Complete our simple online submission form & tell us about your item. Our team of experts will contact you with an initial quote.
Start Here
Expert Evaluation
Mail-In or In Person
We provide you with a fully insured shipping label to send your items to our headquarters for final evaluation. Or, visit a Diamond Banc office near you to complete your transaction in person.
Get Funded
Via Check or Wire Transfer
If you accept our offer, we will issue payment immediately via check or wire transfer.
Get Your Item Back
Quickly & Securely
Once your loan has been fully repaid, your item will be securely expedited back to you.