What Is My Patek Philippe Watch Worth?
Our Patek Philippe Value Calculator compares your Patek Philippe watch to our database of certified Patek Philippe watches on the market.
Patek Philippe Value Calculator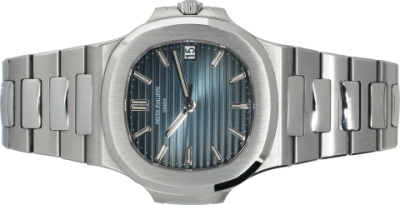 The phrase "You never actually own a Patek Philippe. You merely look after it for the next generation." was coined by Patek Philippe in 1996 for its "Generations" marketing campaign and still accurately reflects the lasting value of their amazing timepieces.
Since being established in 1839, Patek Philippe has developed more than 200 unique watch models and over 40 in-house movements. Reports have stated that fewer than 1 million Patek Philippe watches have been produced since the company's inception. Due to their exacting production standards, it takes on average 9 months to create their basic models and around 2 years to complete some of their more complicated timepieces.
---
These exacting production standards mean global demand far outweighs production, creating ultra-strong values for popular pre-owned Patek Philippe models such as:
Nautilus
Aquanaut
Calatrava
Complications
Grand Complications
Golden Ellipse
Twenty-4
Gondolo
---
What Is My Used Patek Philippe Worth?
Like many luxury items, there are numerous factors that determine your Patek's value on the secondary market. Generally, a used watches' value is independent of its original or its current MSRP.
Instead, the pre-owned Patek Philippe market is driven by the classic law of supply and demand. In many cases, a watch may be worth more than what the original purchaser paid for the item. For example, if you have a used stainless steel Nautilus model 5711, we can often pay you substantially more than what your watch originally retailed for. This can simply be attributed to a shortage of these models paired with the huge demand.
Alternatively, many Patek models, such as the Golden Ellipse, Gondolo, Calatrava, and Twenty-4 are worth less than the watch's original purchase price. This discrepancy is, again, due to market supply and demand. Since there are fewer active buyers typically searching for these styles, and there tend to be more sellers looking to part with these Patek watches, these models often do not hold their value as well, in most cases.
The best way to know the current market value of your Patek Philippe watch is to contact an expert with the specific details of your model. However, our Patek Philippe Value Calculator can provide you with a quick estimate of your Patek's liquid value on the secondary market.
Diamond Banc's watch experts are the ideal resource for anyone interested in selling their Patek Philippe. We are also the nation's leader in providing short-term, non-recourse loans secured by Patek Philippe watches. With the highest loan values and lowest rates, our luxury pawn loans can't be beaten. Whether you're looking to sell or get a loan against your Patek, or even if you're just curious about its current liquid value, you owe it to yourself to work with the experts at Diamond Banc.